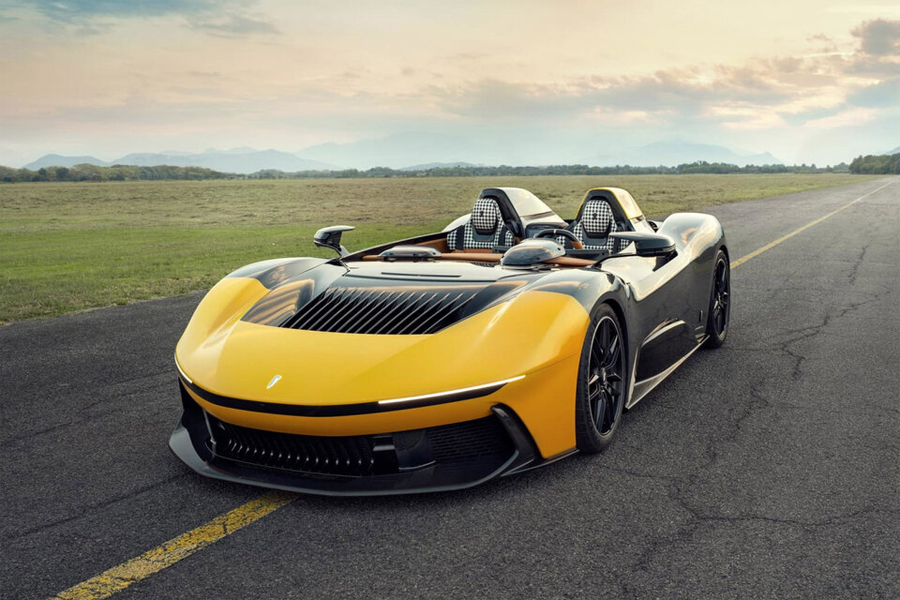 In celebration of its 95th anniversary, Automobili Pininfarina introduces the B95 Barchetta, the world's first all-electric 'open sky' hypercar. Designed and crafted in Italy, only ten of these exclusive hypercars will be produced.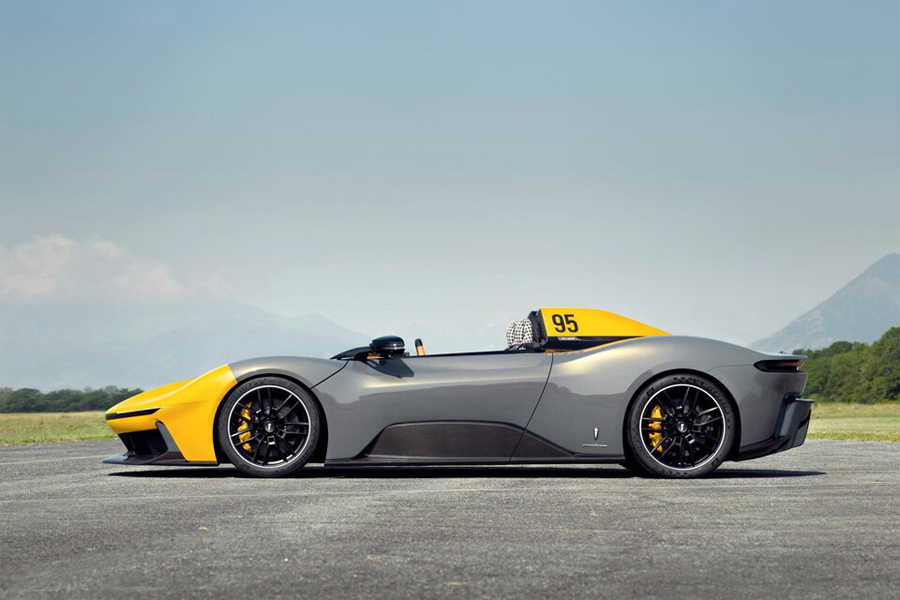 The B95 boasts a 120 kWh lithium-ion battery powering four independent motors, offering a combined 1,877 horsepower. This hypercar accelerates from 0-60 mph in under 2 seconds and reaches a top speed of 186 mph. With five drive modes and quick charging capabilities, it promises an electrifying and tailored driving experience.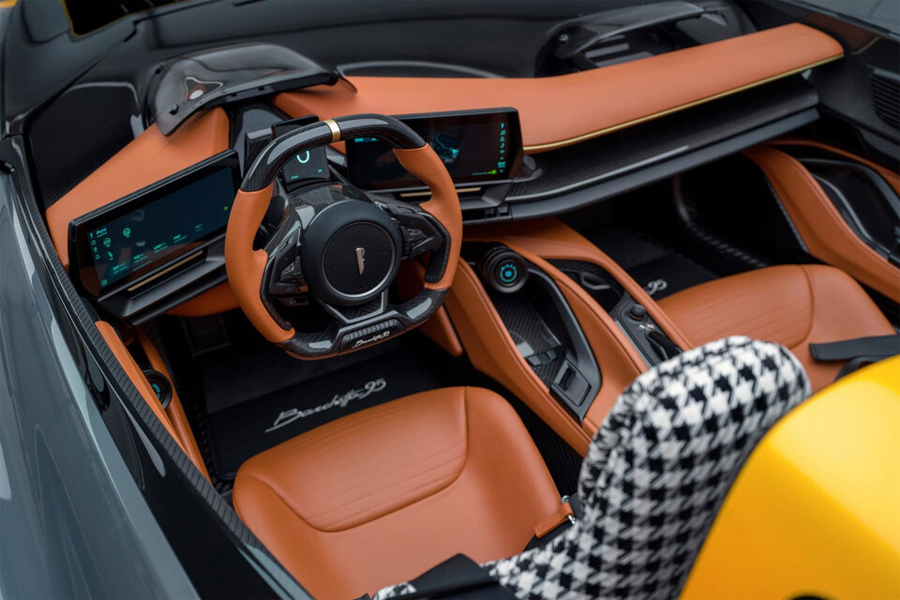 Embodying Pininfarina's PURA design philosophy, the B95 seamlessly merges classic aesthetics with modern innovations. Notable features include adjustable twin aero screens inspired by vintage aircraft and a dashboard that blends with the exterior. The cockpit showcases Tan Sustainable Luxury Leather with unique embossing, contrasting with brushed black aluminum finishes.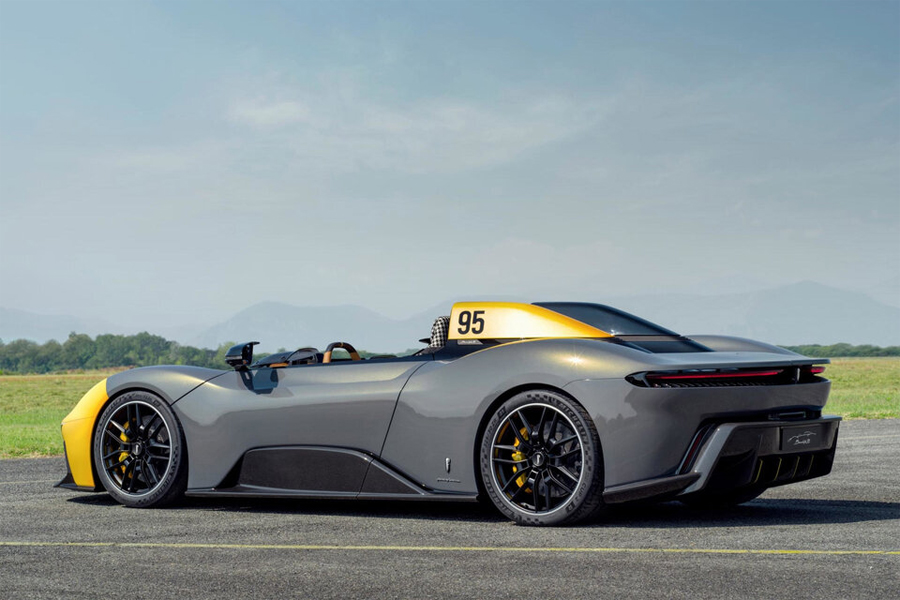 Every B95 offers bespoke customization, from coordinated helmets to a dynamic Bronzo Superga body finish that changes hue between day and night. Sara Campagnolo, Colour and Materials Design Director, describes the B95 as a blend of classic motorsport and 'retrofuturistic' design.
CEO Paolo Dellachà heralds the B95 as a testament to Pininfarina's legacy and its forward-looking vision. This limited-edition hypercar represents the pinnacle of performance, design, and exclusivity. Meanwhile be sure to check our list of the most beautiful cars ever.