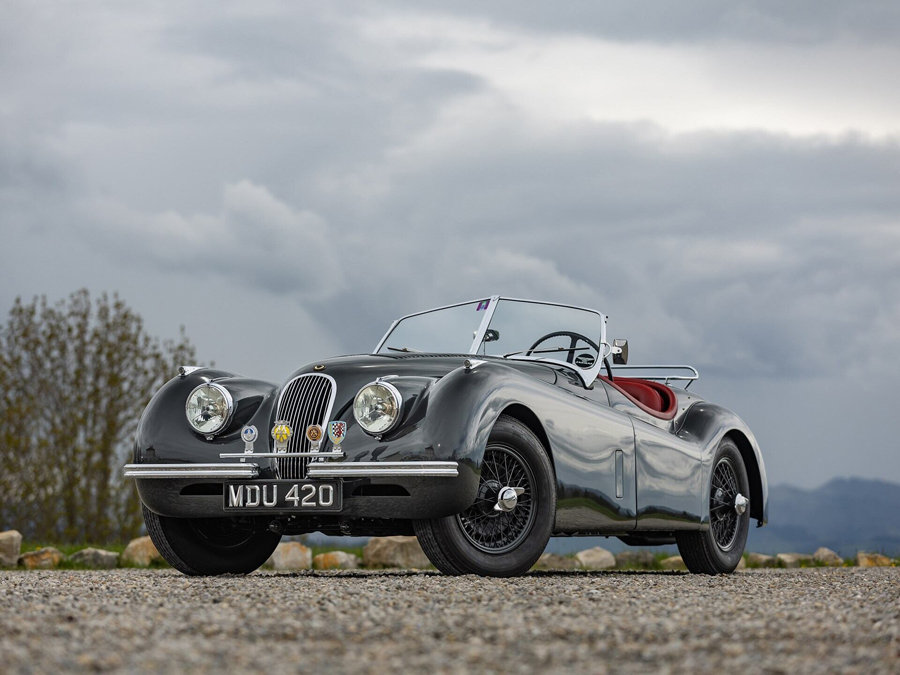 The King of Hollywood's beloved 1952 Jaguar XK120, the fastest car in the world at that time, is set to go under the hammer in Cernobbio, Italy, in May 2023. The XK120, considered one of the most beautiful cars ever made, was custom specified by the legendary actor Clark Gable. This unique model boasts a range of performance options, such as wire wheels, bonnet louvers, and a custom factory-installed luggage rack for Gable's golf clubs.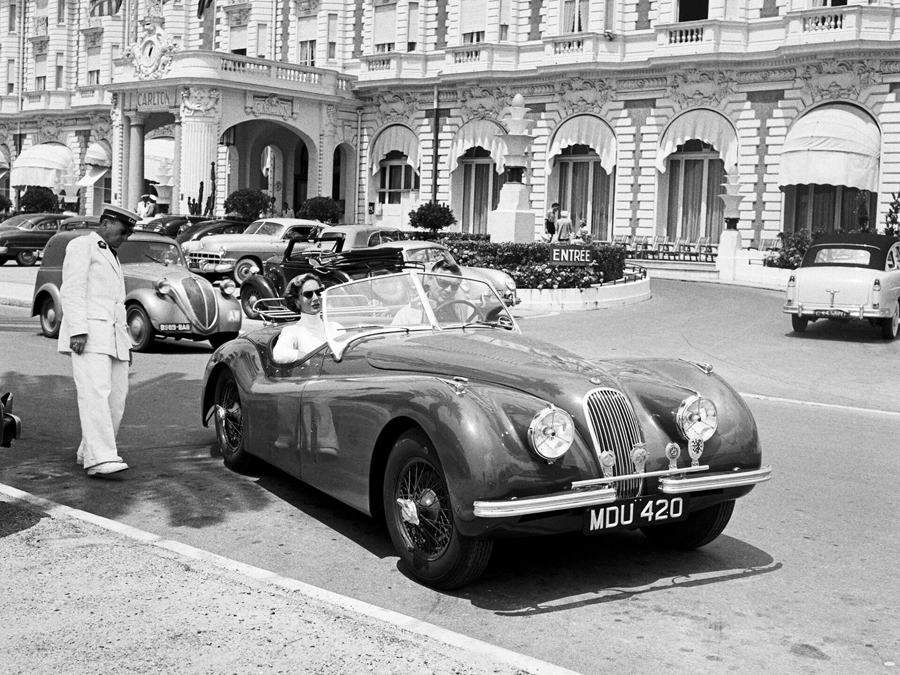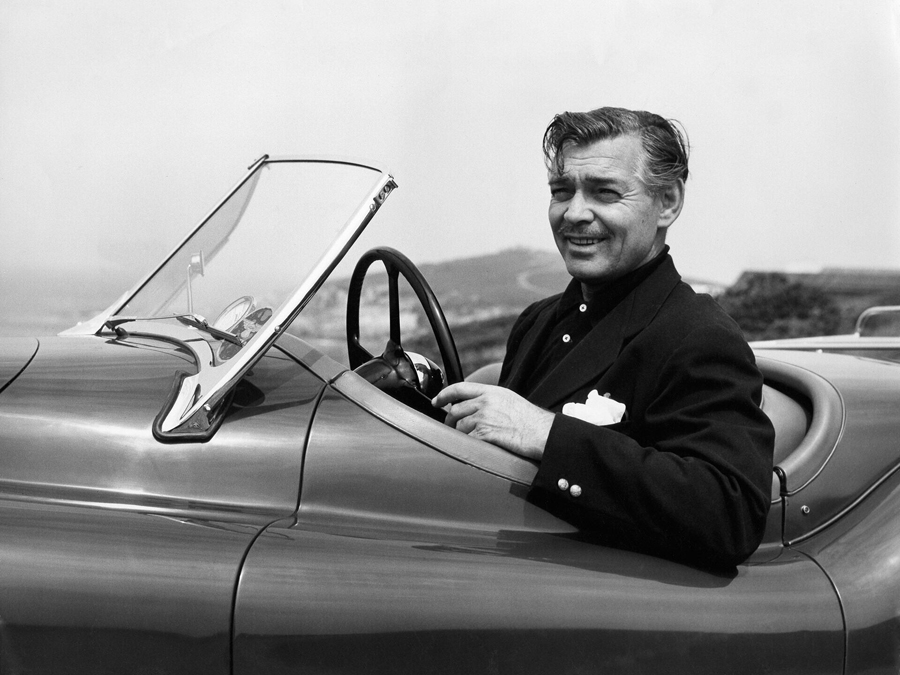 First registered as "MDU 420," the vehicle (chassis number 672282) features an eye-catching color combination of Battleship Grey with a Red interior. Gable spent 18 months driving the car across Europe, including a much-publicized trip from Paris to Rome with his rumored fiancée, Suzanne Dadolle. They stayed at Villa d'Este for three weeks during their journey. Upon his return to California in 1953, Gable sold the car to Irving Robbins Jr.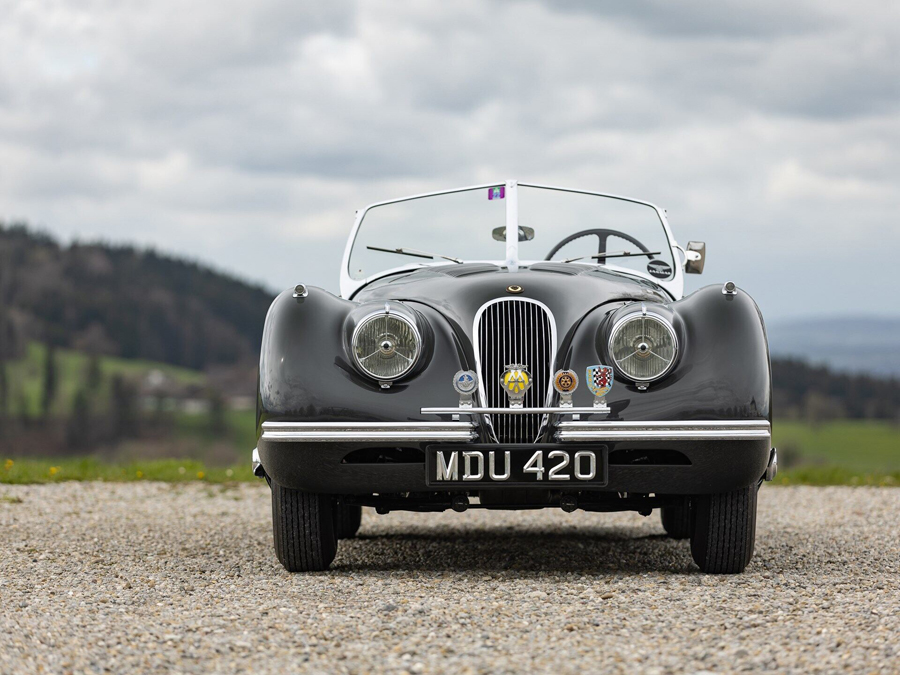 In 1982, the current owner's father purchased the XK120, which had started showing signs of aging by 2011. The owner then commissioned renowned Jaguar restorer Georg Donni to perform a meticulous restoration, which took nearly five years and cost over CHF 400,000. The restoration confirmed the originality of the matching-numbers body, chassis, and engine.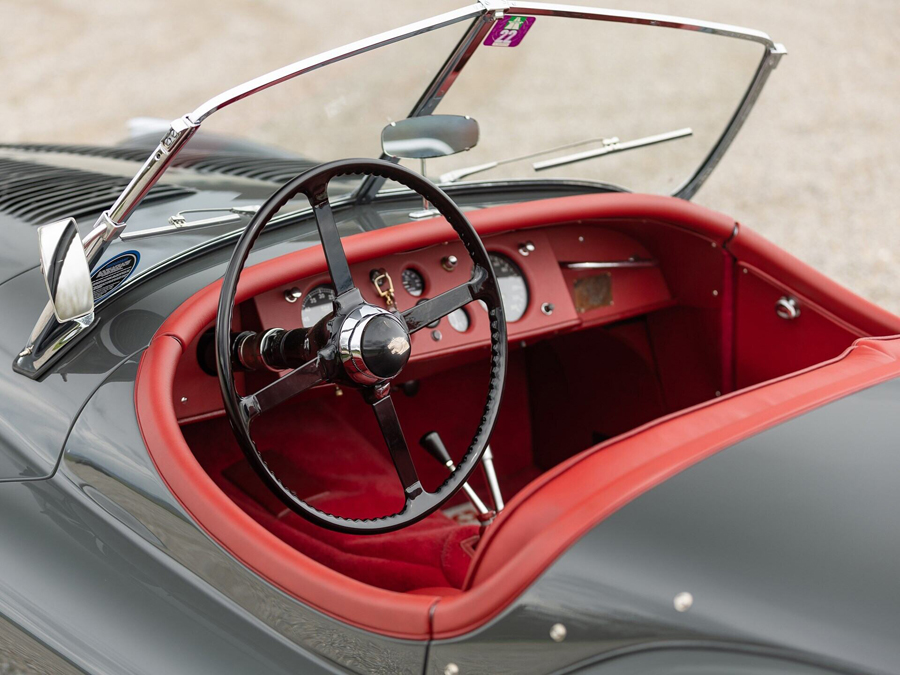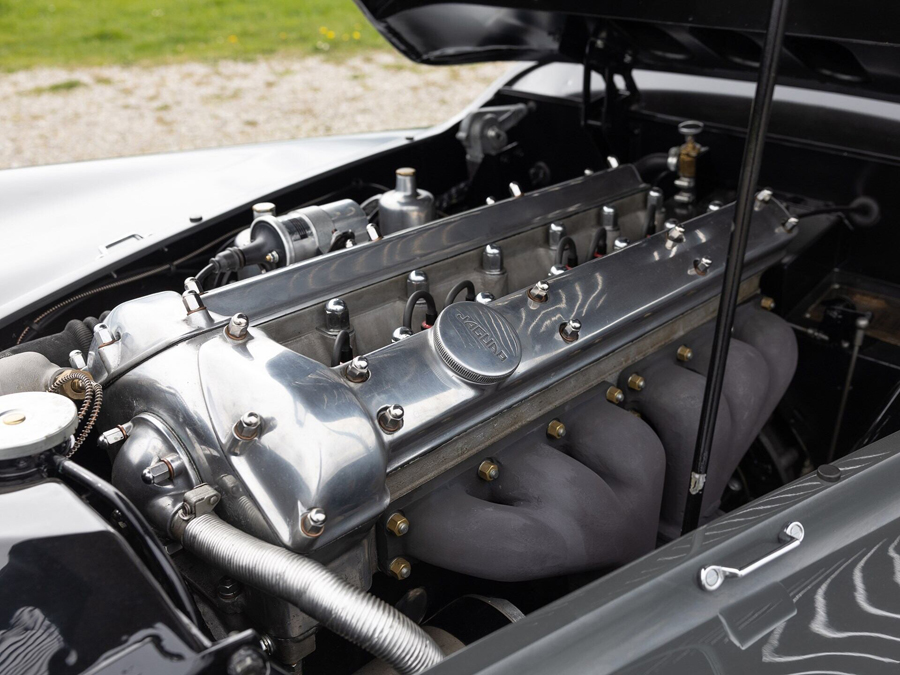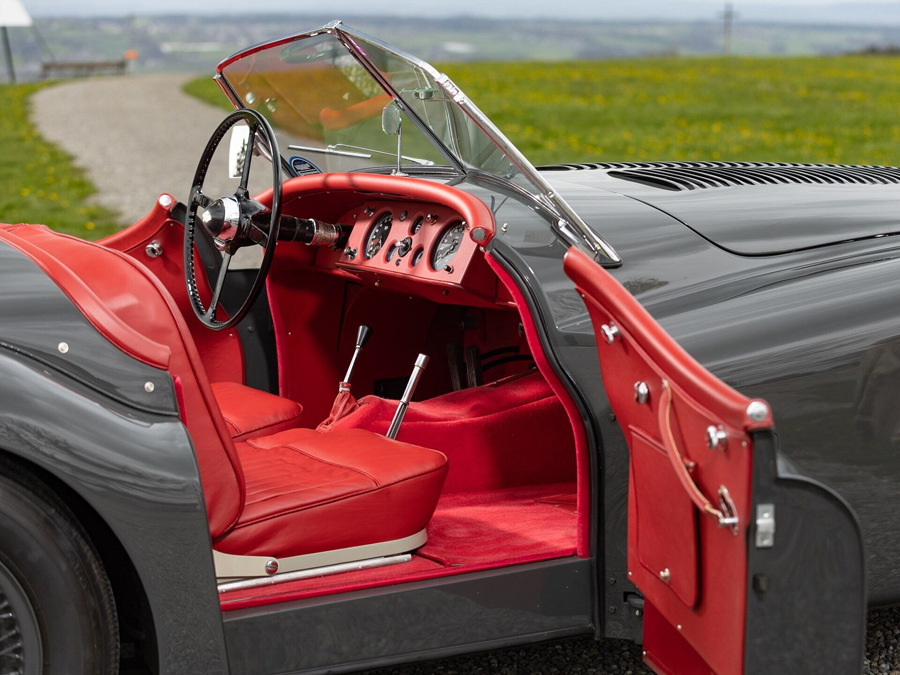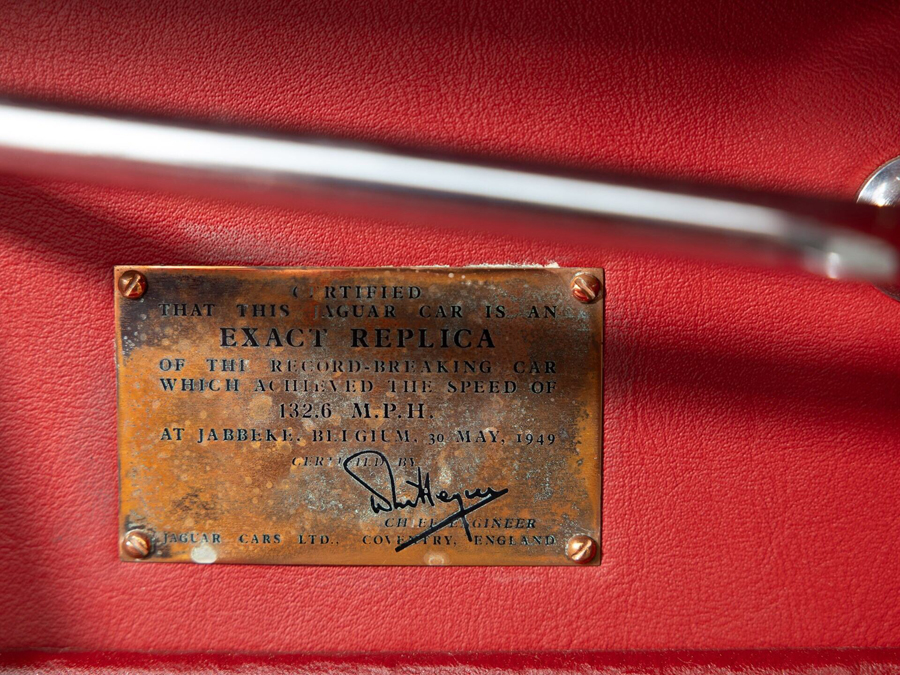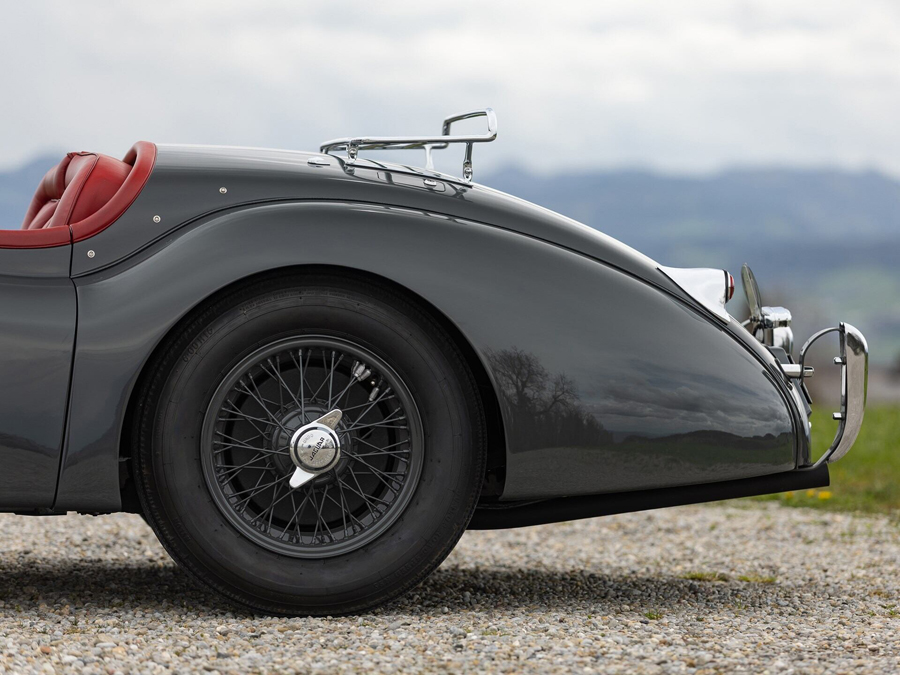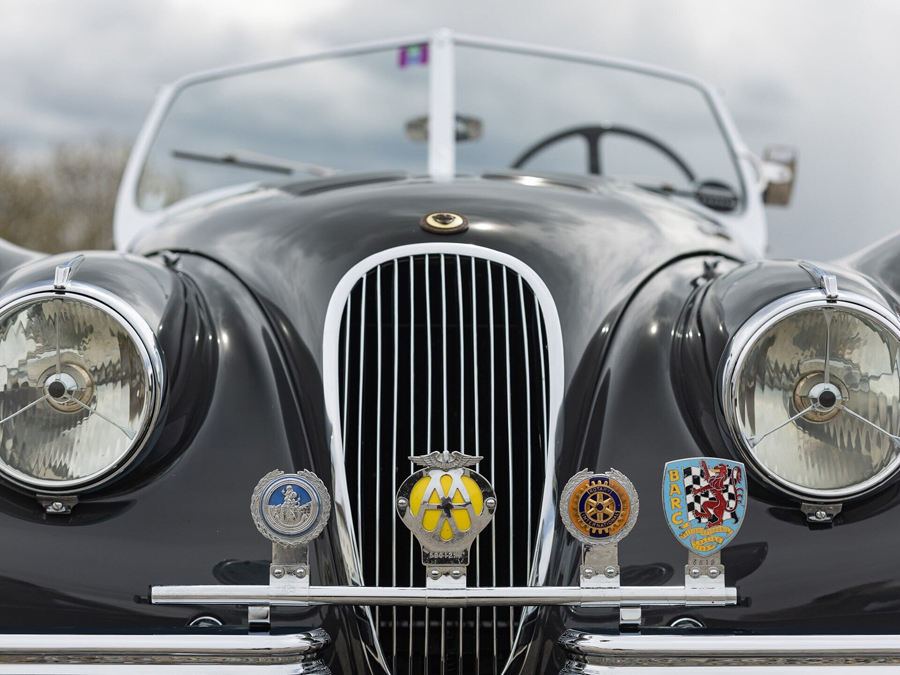 Finished just in time for the 2016 Concorso d'Eleganza Villa d'Este, the restored XK120 garnered high praise and admiration for its outstanding condition and incredible beauty. The car now stands as a testament to the charm, originality, and screen legend provenance that few other vehicles can claim. As it heads to auction, the XK120 is poised to captivate collectors and enthusiasts alike, whether it is driven on a long European tour or displayed on a prestigious concours lawn.