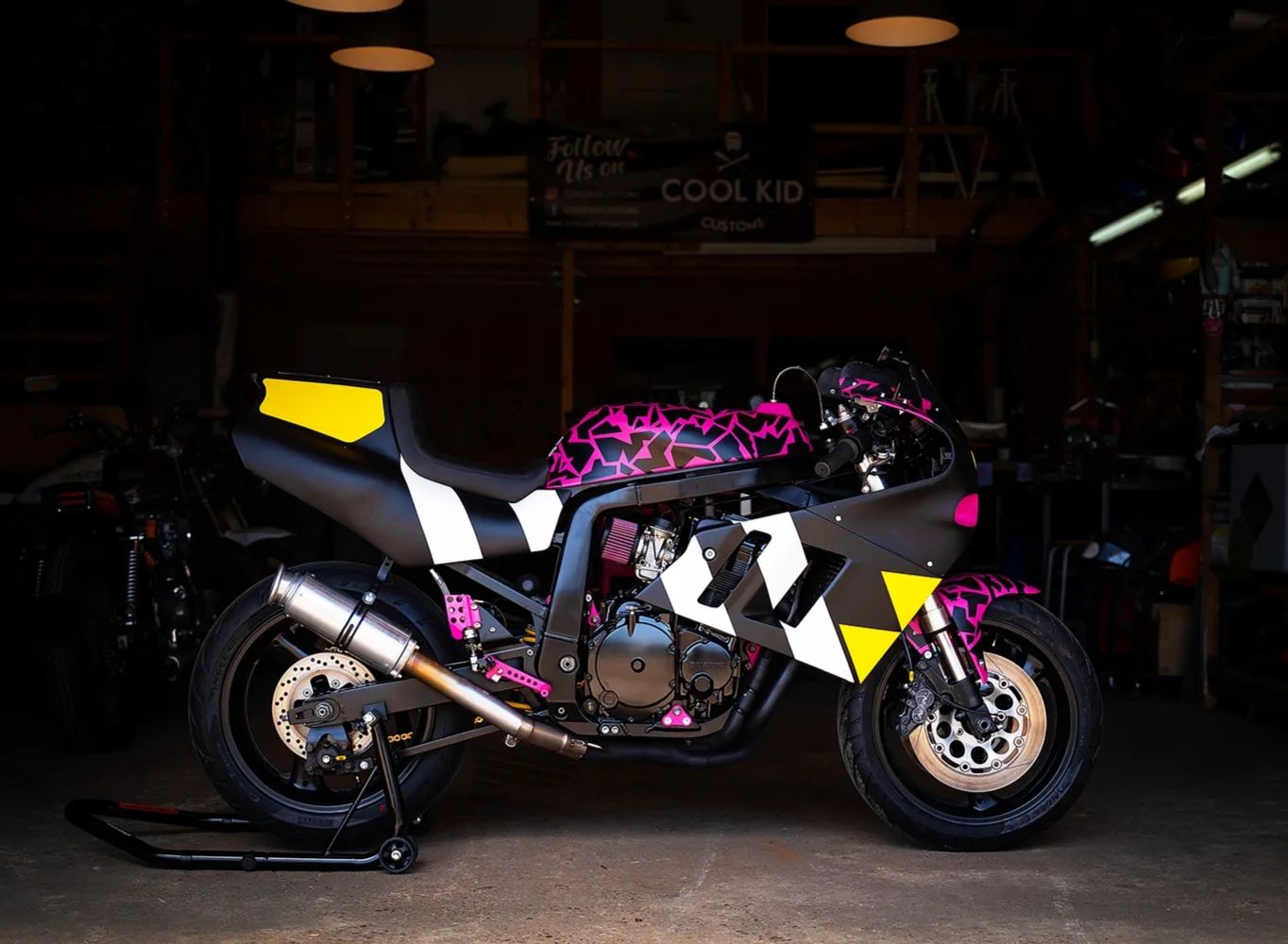 Michel Szozda customizes motorcycles as Cool Kid Customs, working out of a space that he shares with other creative friends in Haarlem, near Amsterdam. His style is anything but conventional, and his bikes are typically wrapped in eye-popping liveries. Just like hist latest project – 1990 Suzuki GSX-R750. Suziki bikes are quite popular among custom ateliers, for example, we've featured 1300 Drifter Suzuki Hayabusa. But this bike is quite special. The 115 hp Slingshot was the first GSX-R with upside down forks, and the last one to put its twin lights on full display.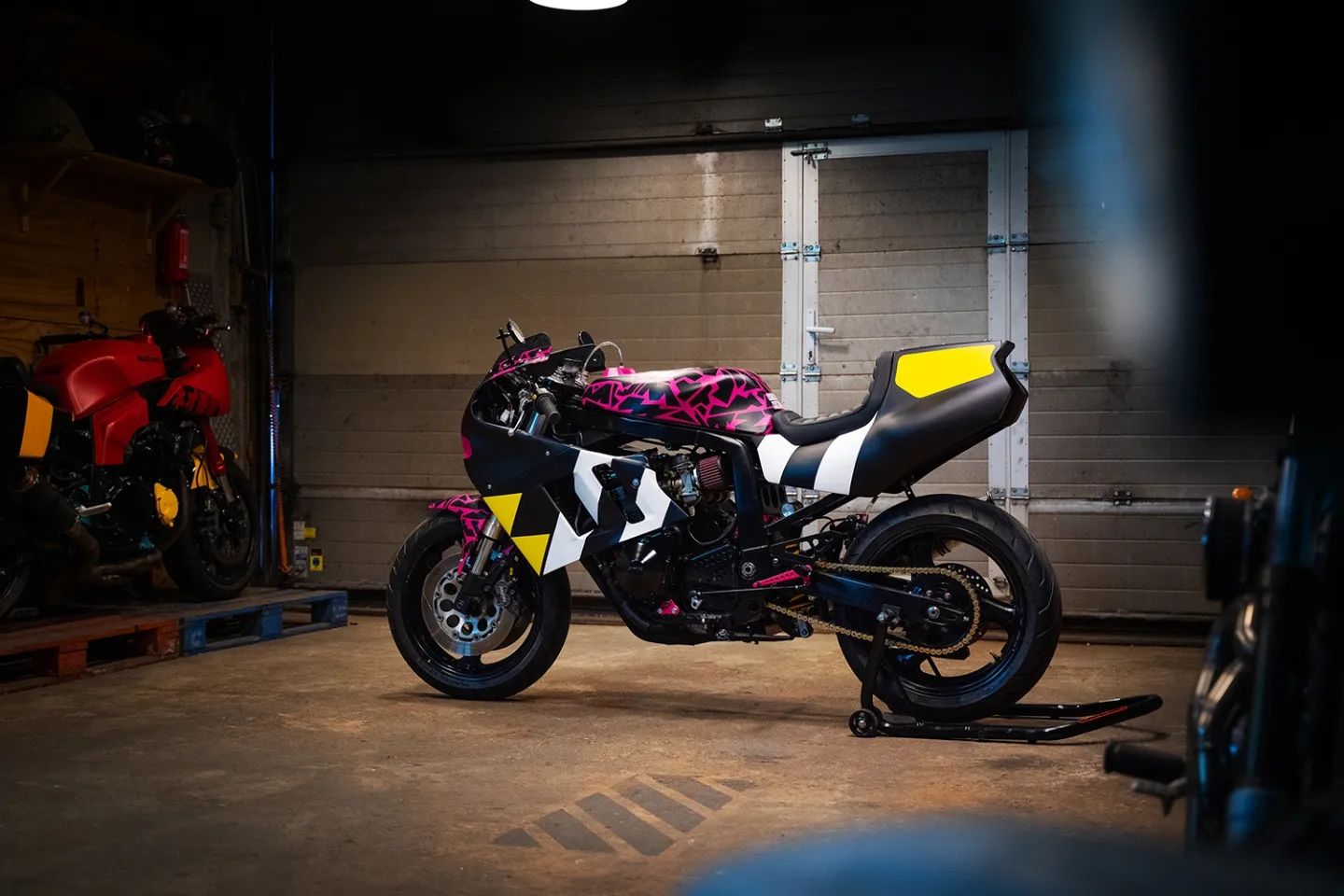 After many hours of work and almost redoing the original bike, it's time for the graphics. Michel needs little encouragement to wrap a sportbike in bold graphics – but this lively paint scheme was actually request by his client. It takes moxie to wrap a custom motorcycle in pink and yellow, but this design is about as 1990 as it gets. Michel did it himself too – from the matte black base, to the geometric shapes and patterns.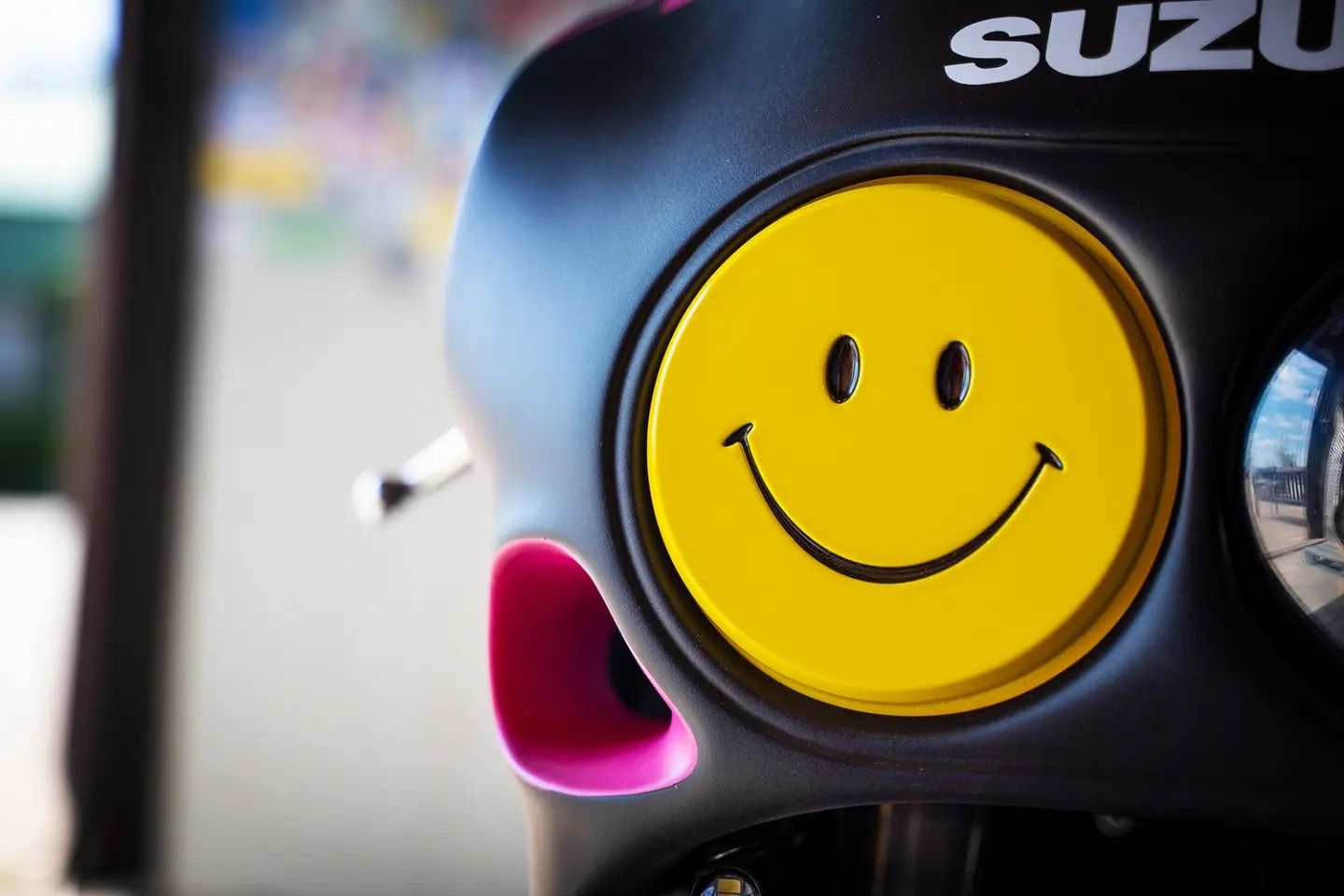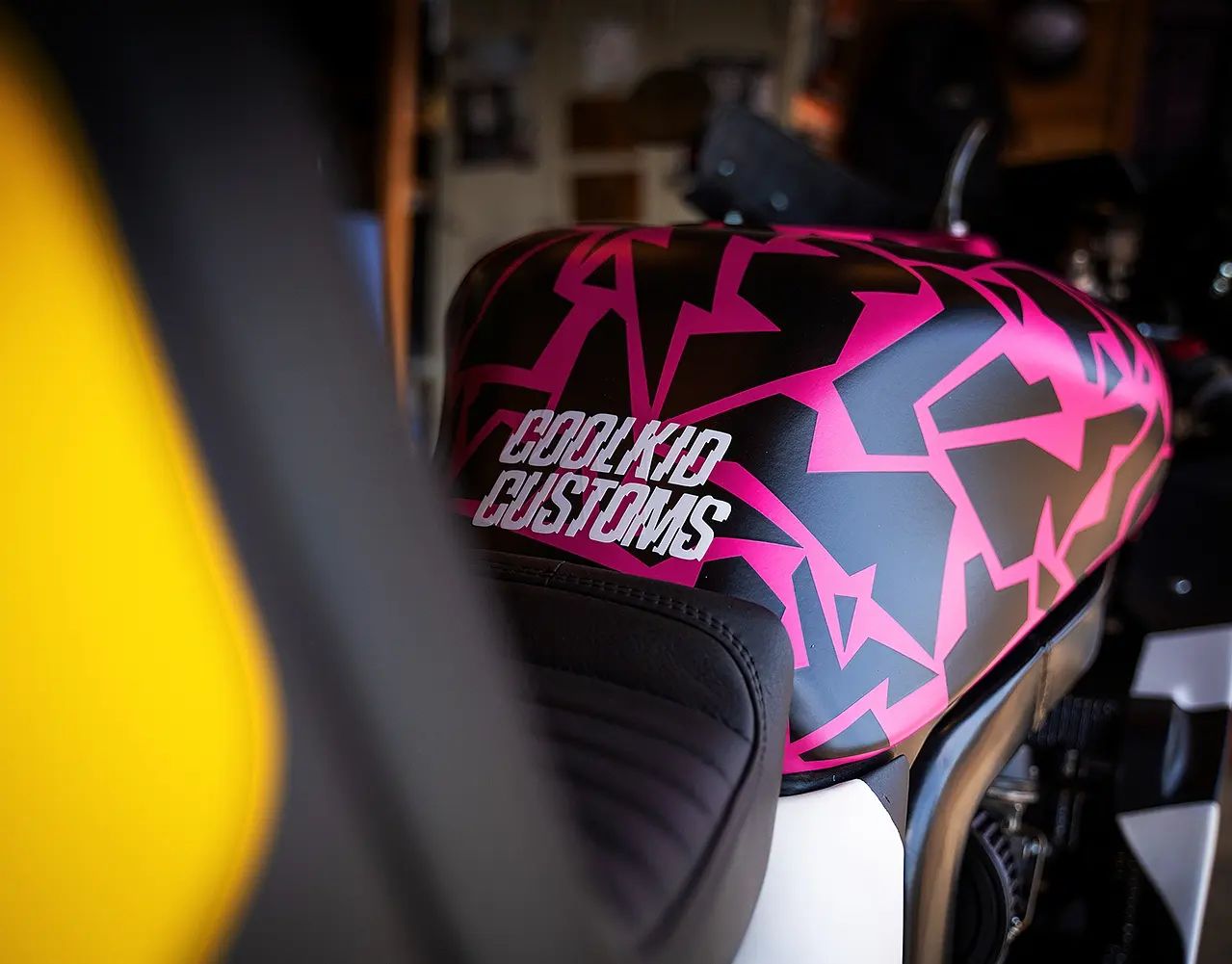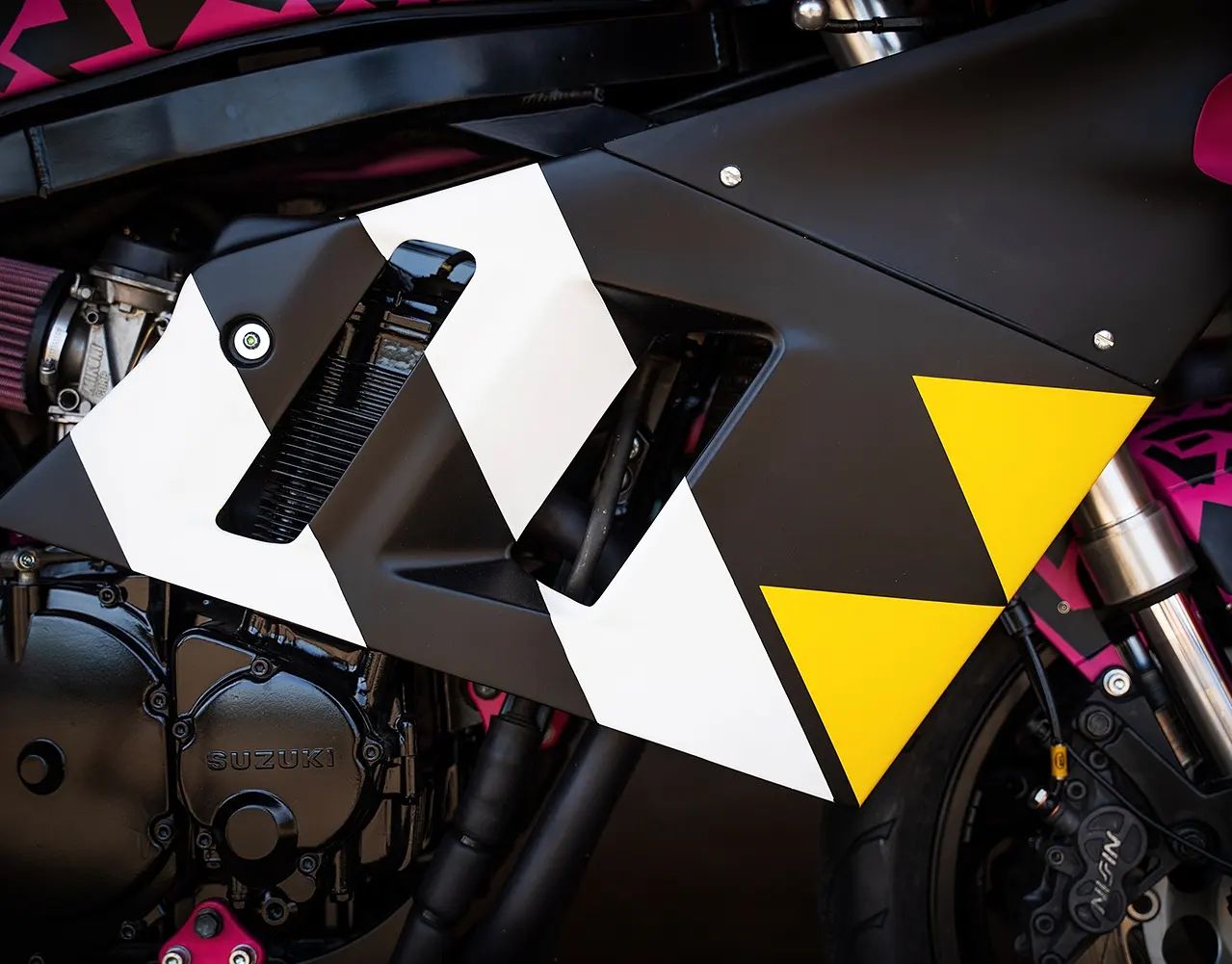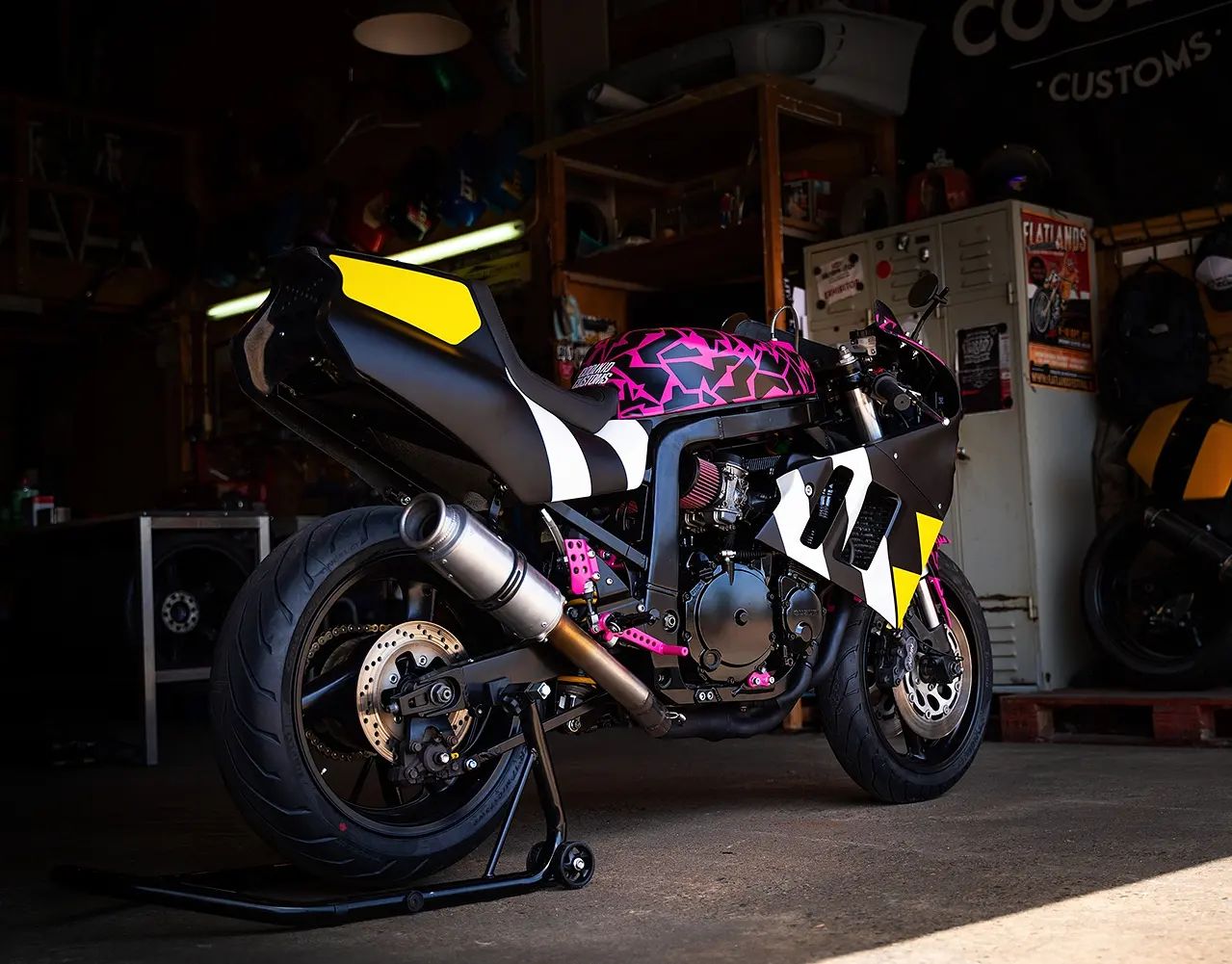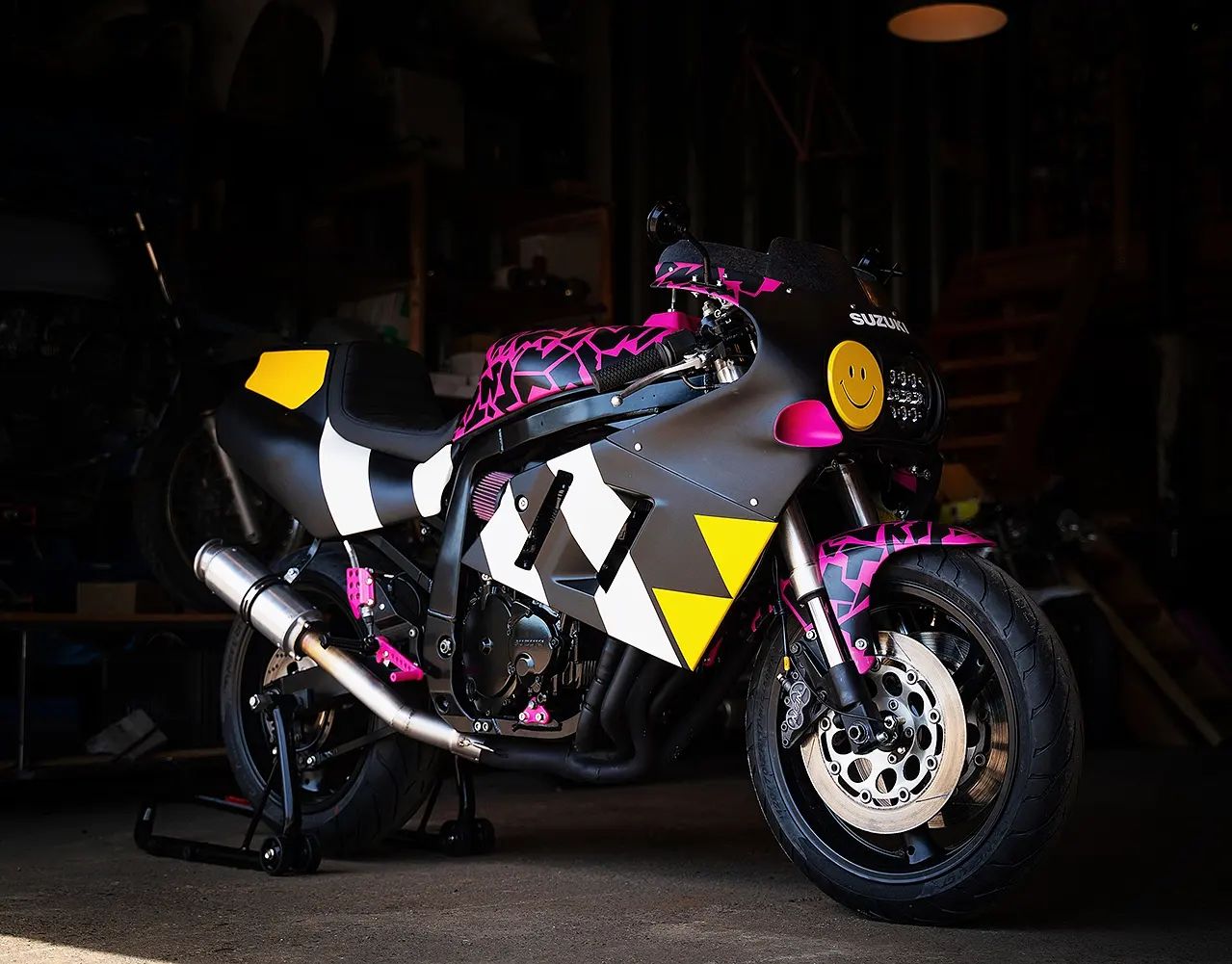 Outrageous and unapologetic, Cool Kid Customs' Slingshot looks just like a sportbike from the same era as Vanilla Ice and parachute pants should; radical. Perhpas you might be interested in our list of the fastest bikes in the world.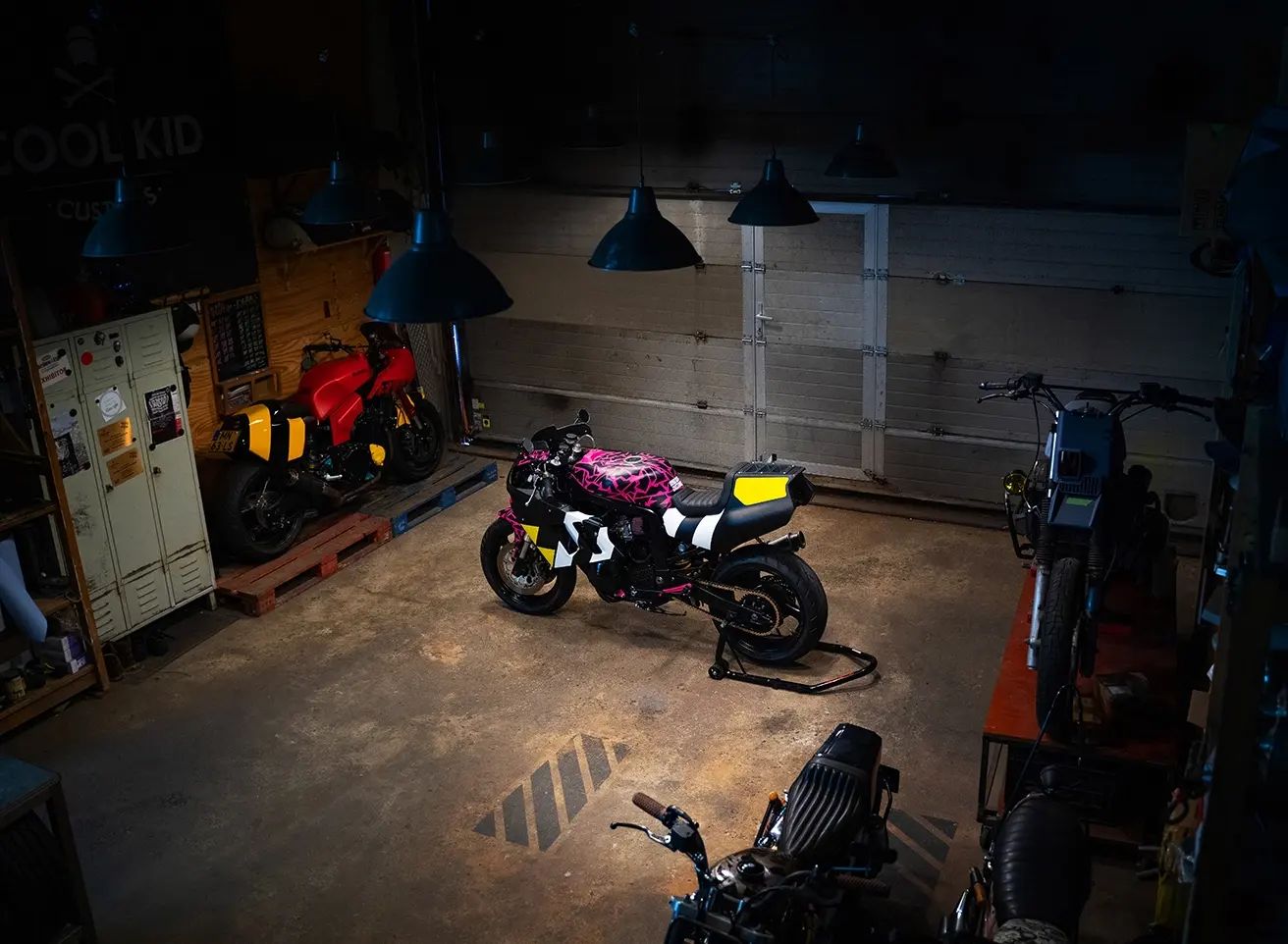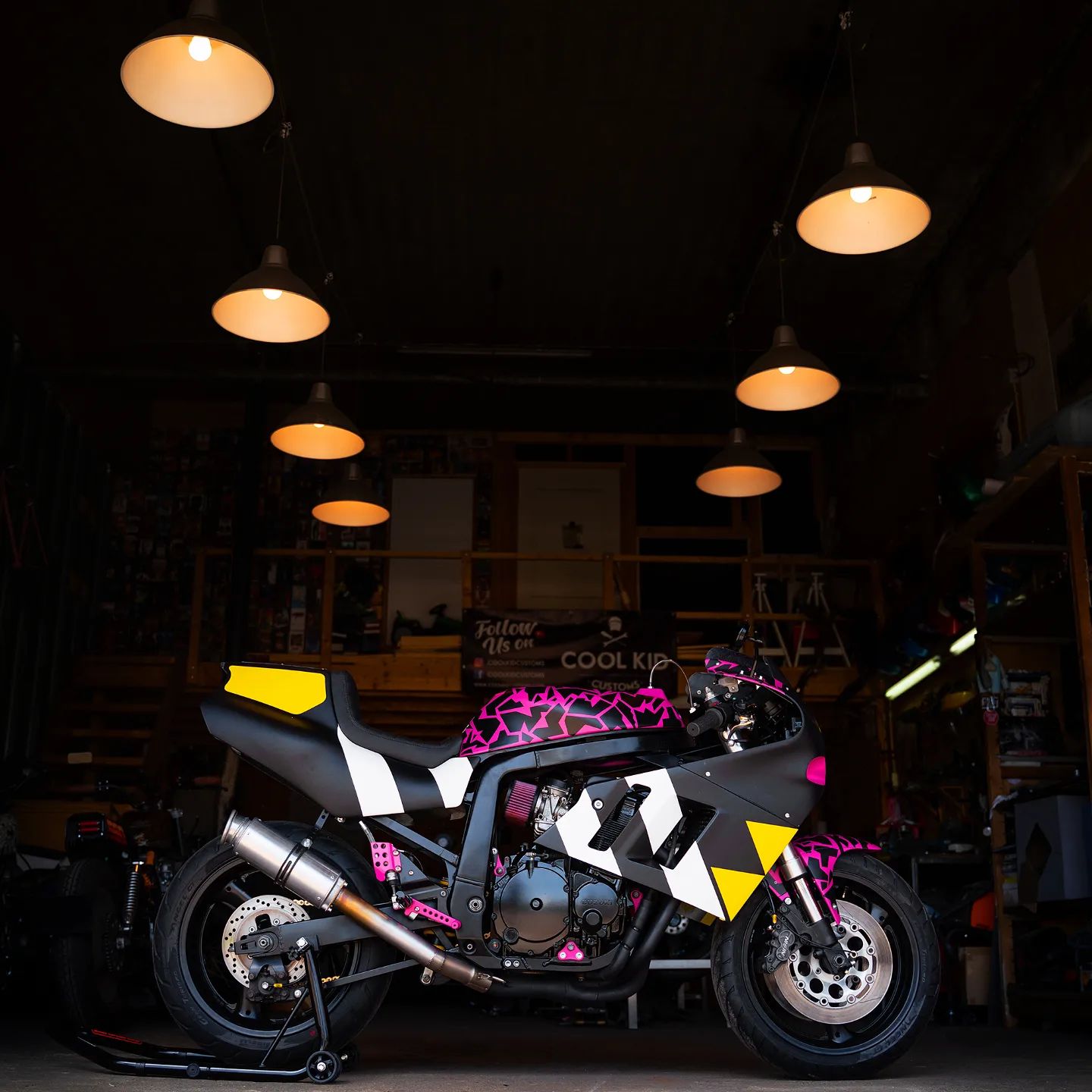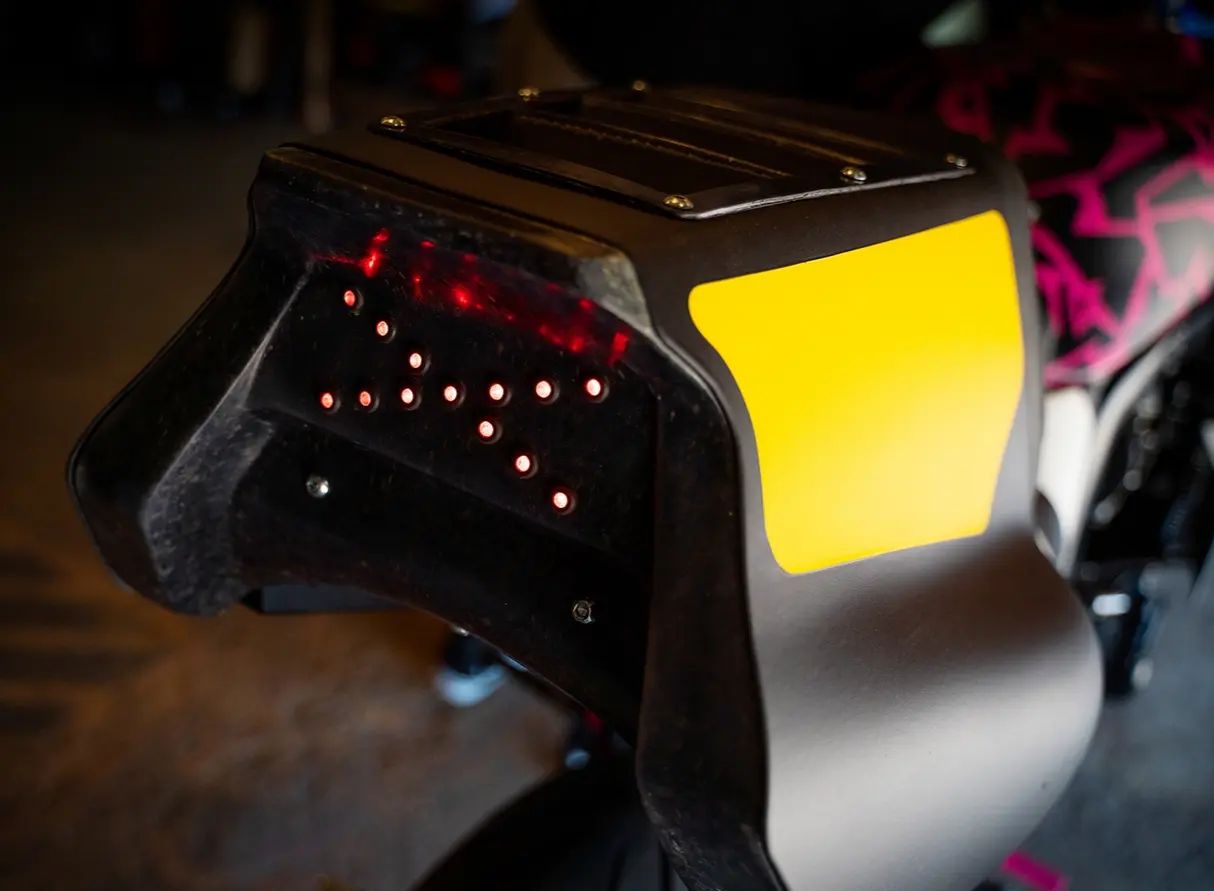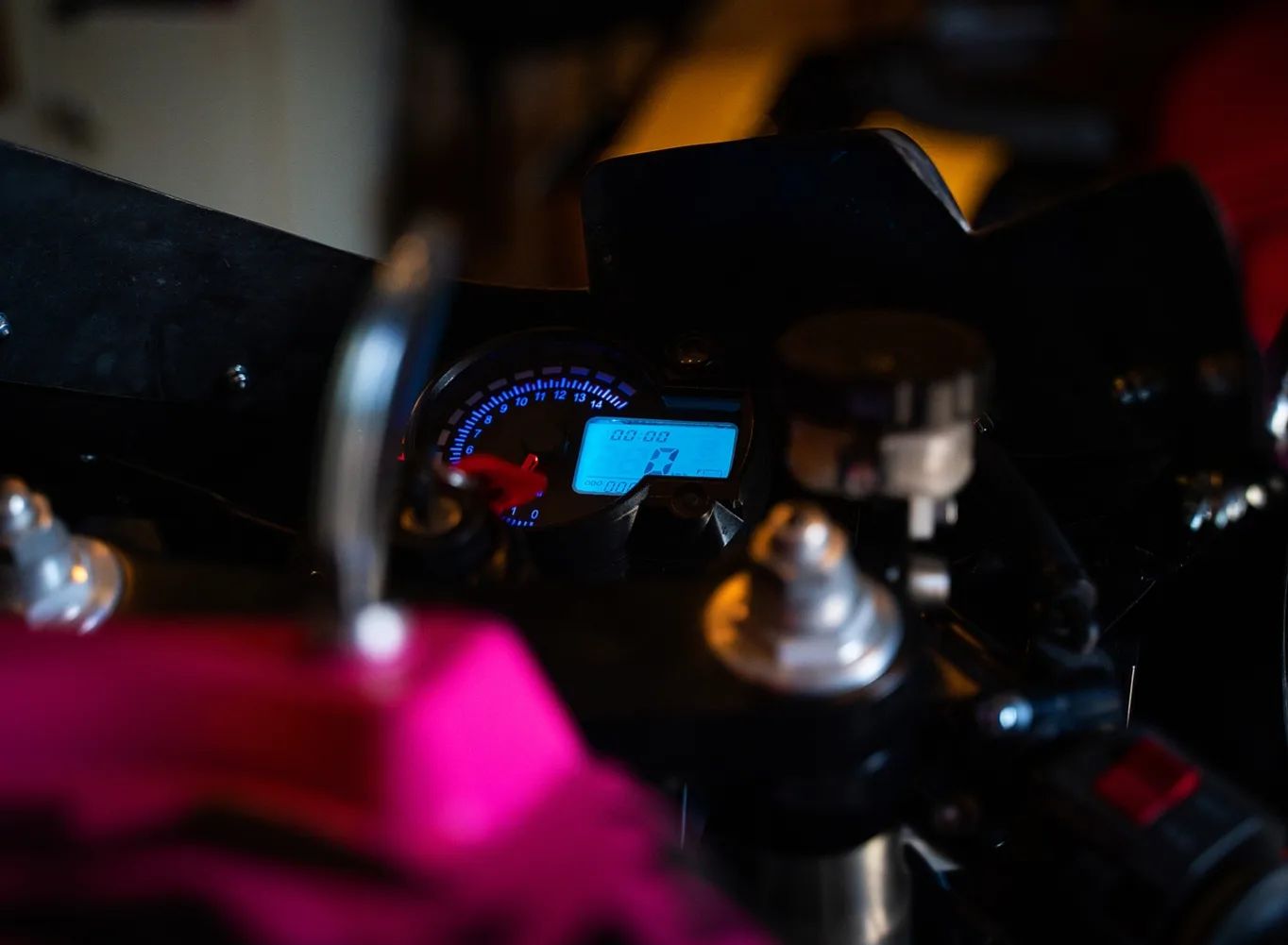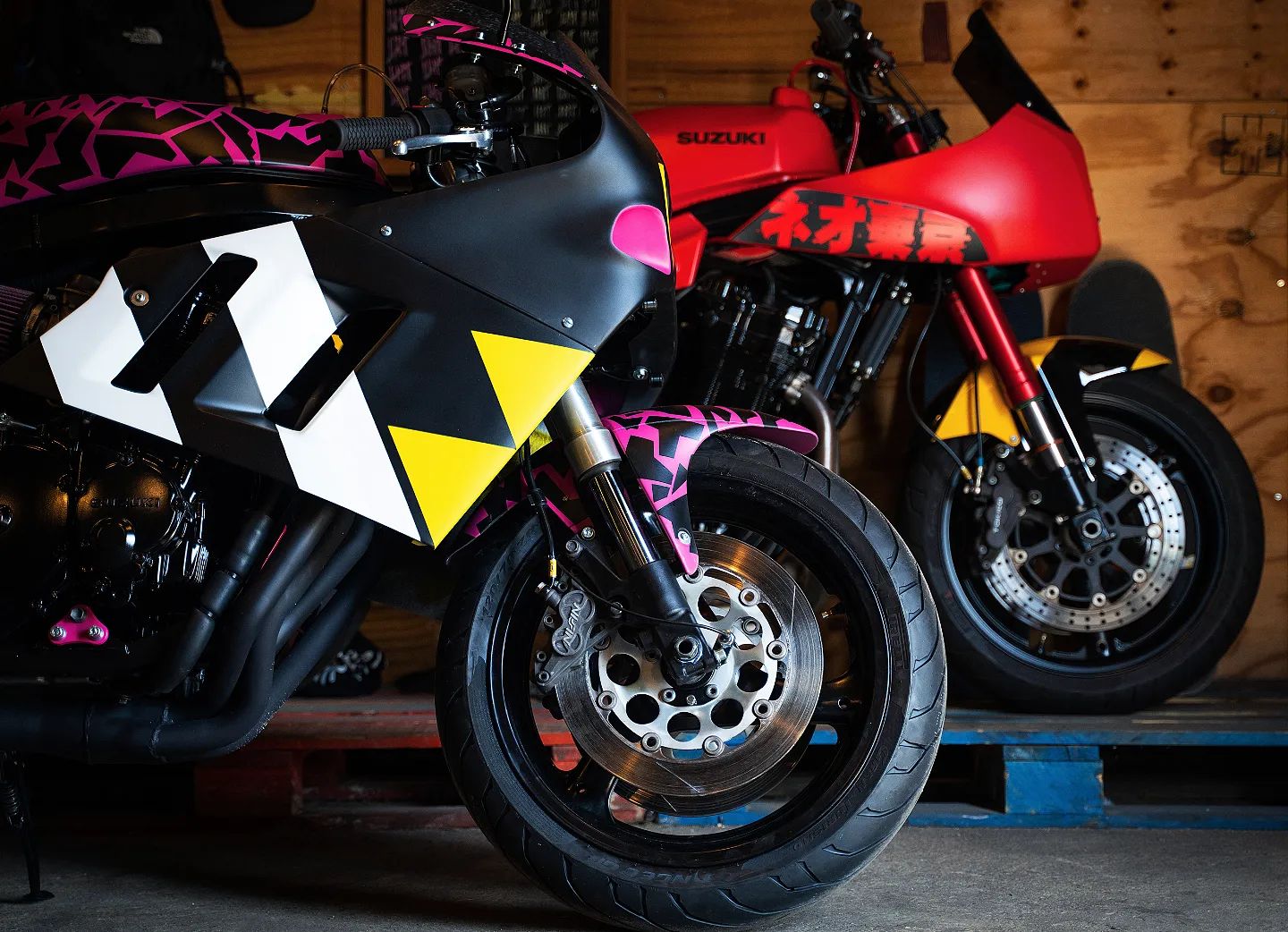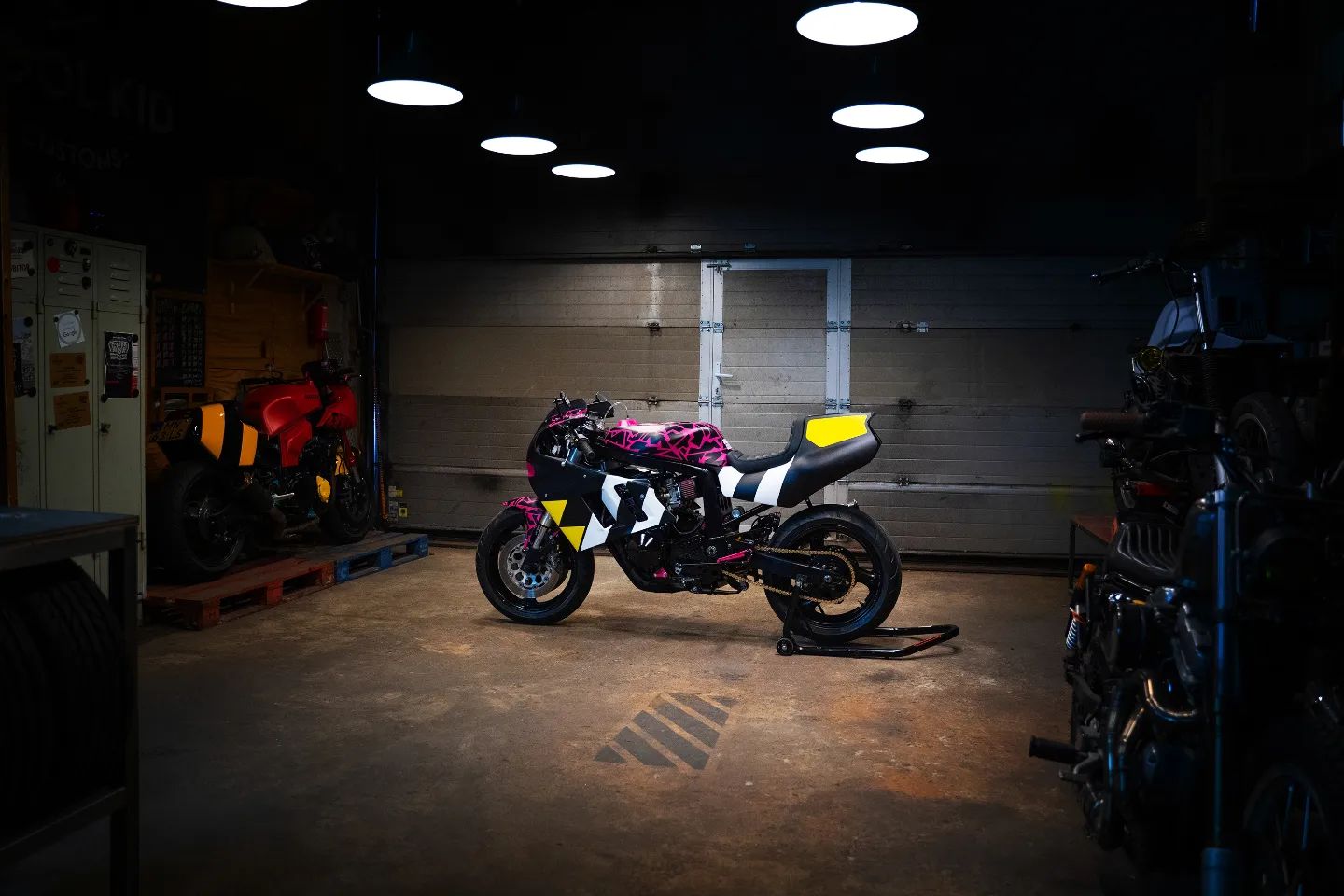 All photos by @vudinh.nl