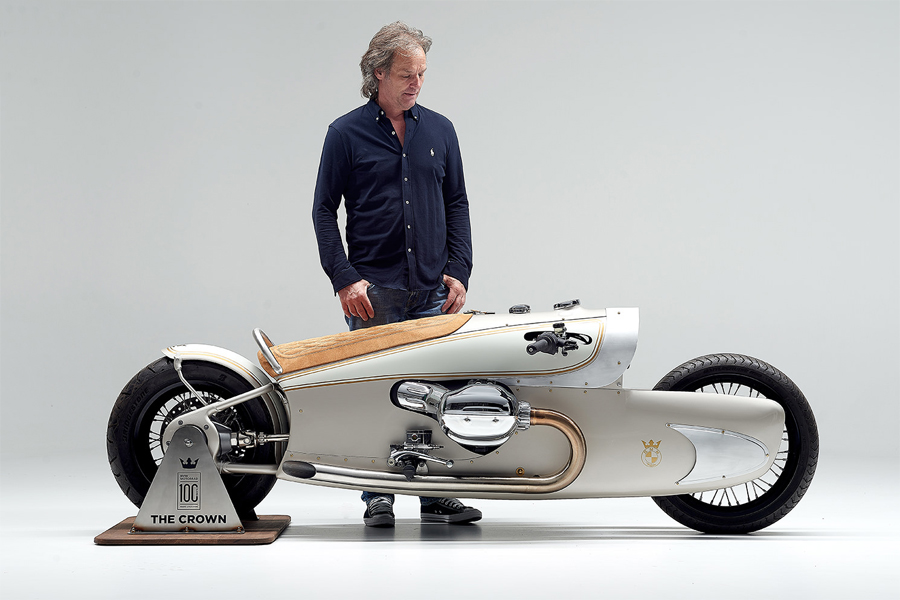 Dirk Oehlerking, a renowned German artisan known for his exquisite custom BMW boxers, has yet again flipped the script with his latest creation to celebrate BMW's 100th anniversary. Showcasing his unique blend of art deco style, retro-futuristic and aeronautical elements, his newest masterpiece, a customized BMW R18 named 'The Crown,' is currently turning heads at the BMW Motorrad Days event in Berlin.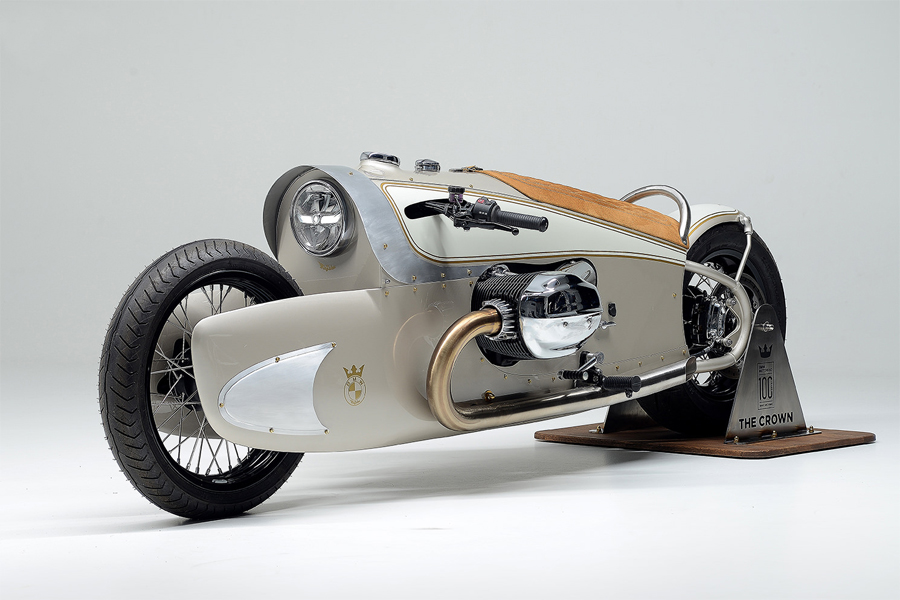 Unlike the digital design processes prevalent today, Dirk's approach remains staunchly traditional. He stripped the R18 down to its frame and used foam and cardboard to shape his vision of a machine that embodies speed and power in an unconventional way.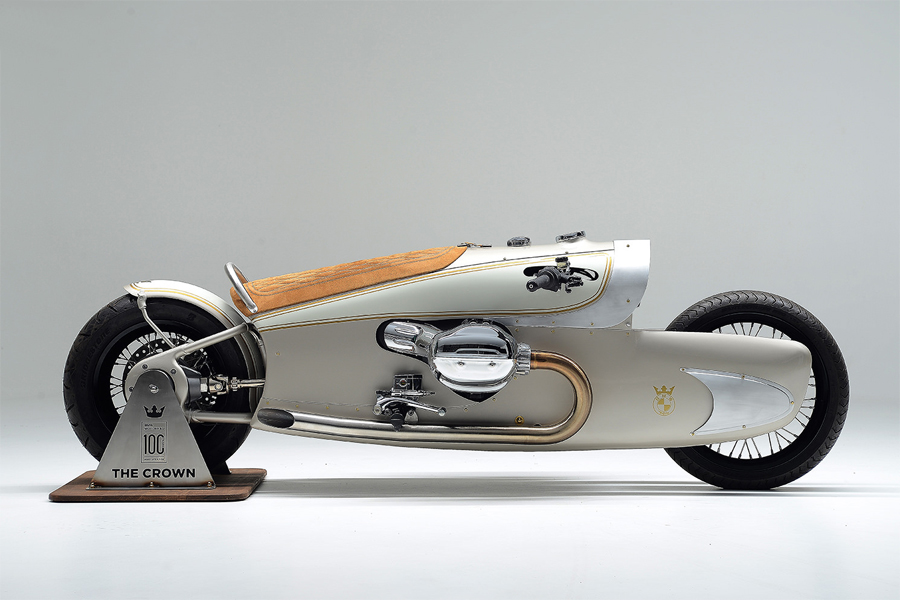 The custom fuselage, crafted from 2 mm thick aluminum sheeting, speaks volumes about Dirk's craftsmanship. The design seamlessly incorporates an 8-liter fuel tank and features a body that elegantly tapers from front to back, effectively showcasing the R18's looped swingarm and exposed shaft drive.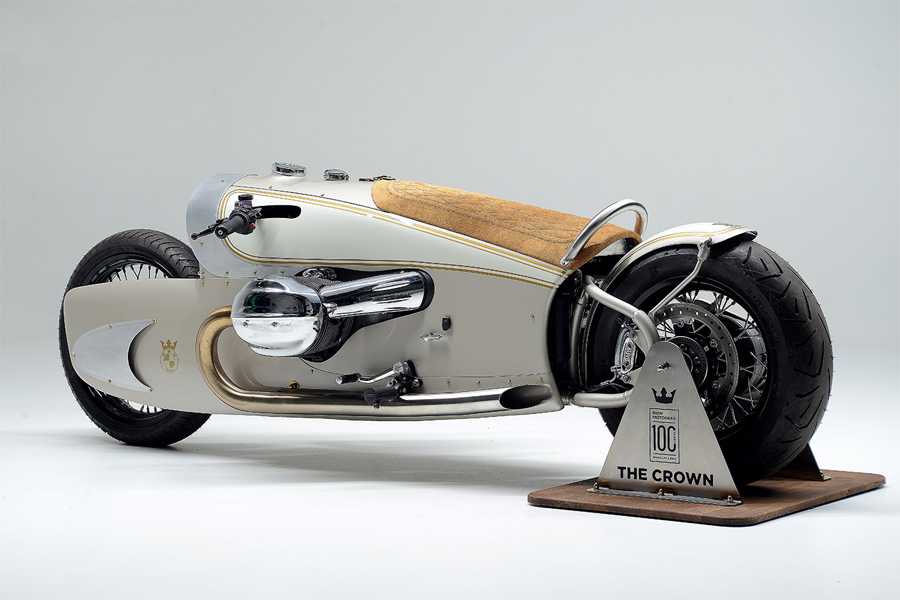 Adapting to the new body, Dirk redesigned the front end with a custom-engineered front swingarm and a cable-operated steering system, complemented with custom-made handlebars and a Wilbers shock for added cushioning. In addition to retaining the R18's original wheels, brakes, and rear shocks, Dirk integrated many of the bike's stock parts into his custom design, including the LED headlight, cylinder heads, and the original chromed reverse gear lever.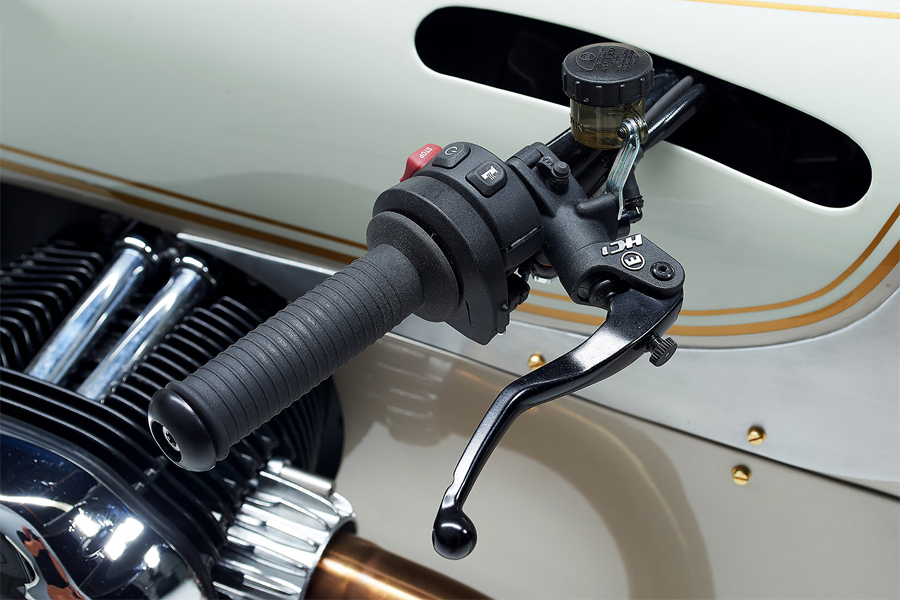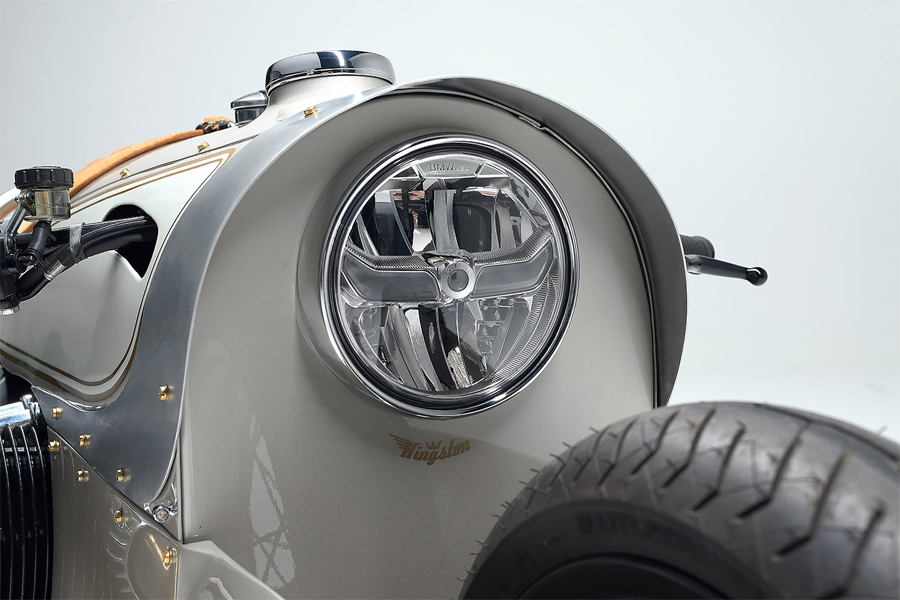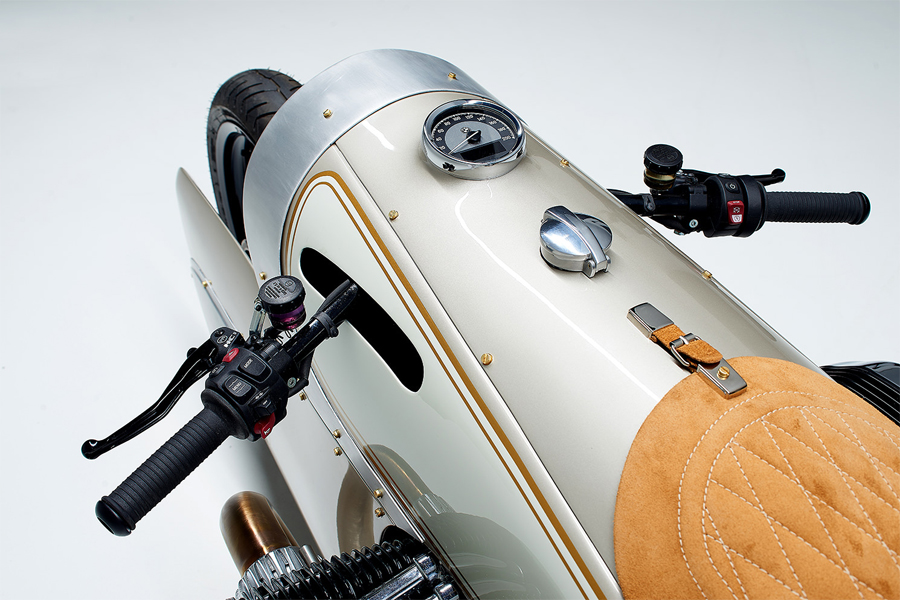 The bike's overall aesthetic is amplified by a pair of tightly fitted, slash-cut stainless steel exhausts and a sophisticated champagne and mother-of-pearl livery. The pin-striped sections running the length of the bike echo vintage BMW fuel tank designs, while subtle Kingston Custom and BMW logos and tiny brass fasteners add the final touches to this work of art.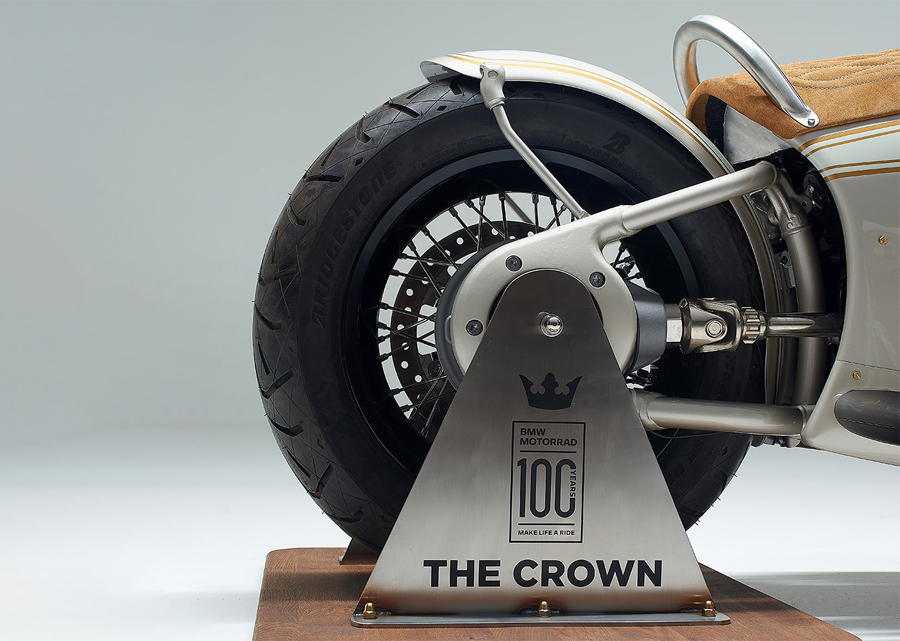 Despite its robust appearance, this custom R18 weighs 40 kg less and is only 2 inches longer than its original form. As Dirk continues to push the boundaries of design and engineering with his creations, we eagerly anticipate what zenith he'll reach next. Also you might be interested to check our list of the best vintage bikes.