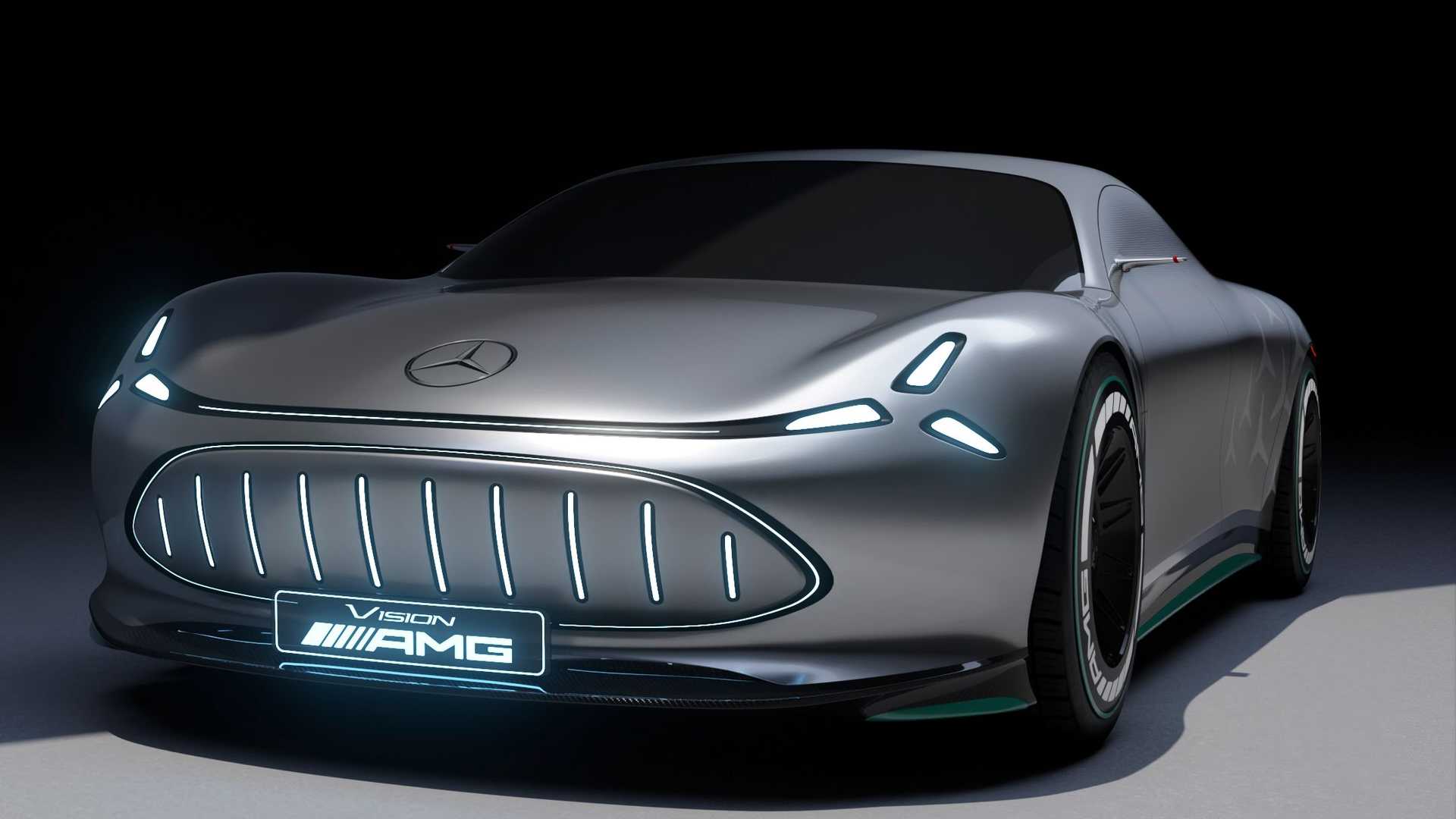 Mercedes-AMG is currently shifting towards an all-electric lineup — a feat the brand is aiming to achieve by 2025. And while that ambitious milestone is still far off on the horizon, the German outfit is nonetheless giving the public a glimpse at its forthcoming all-EV range via the unveiling of an all-new, fully-electric supercar concept.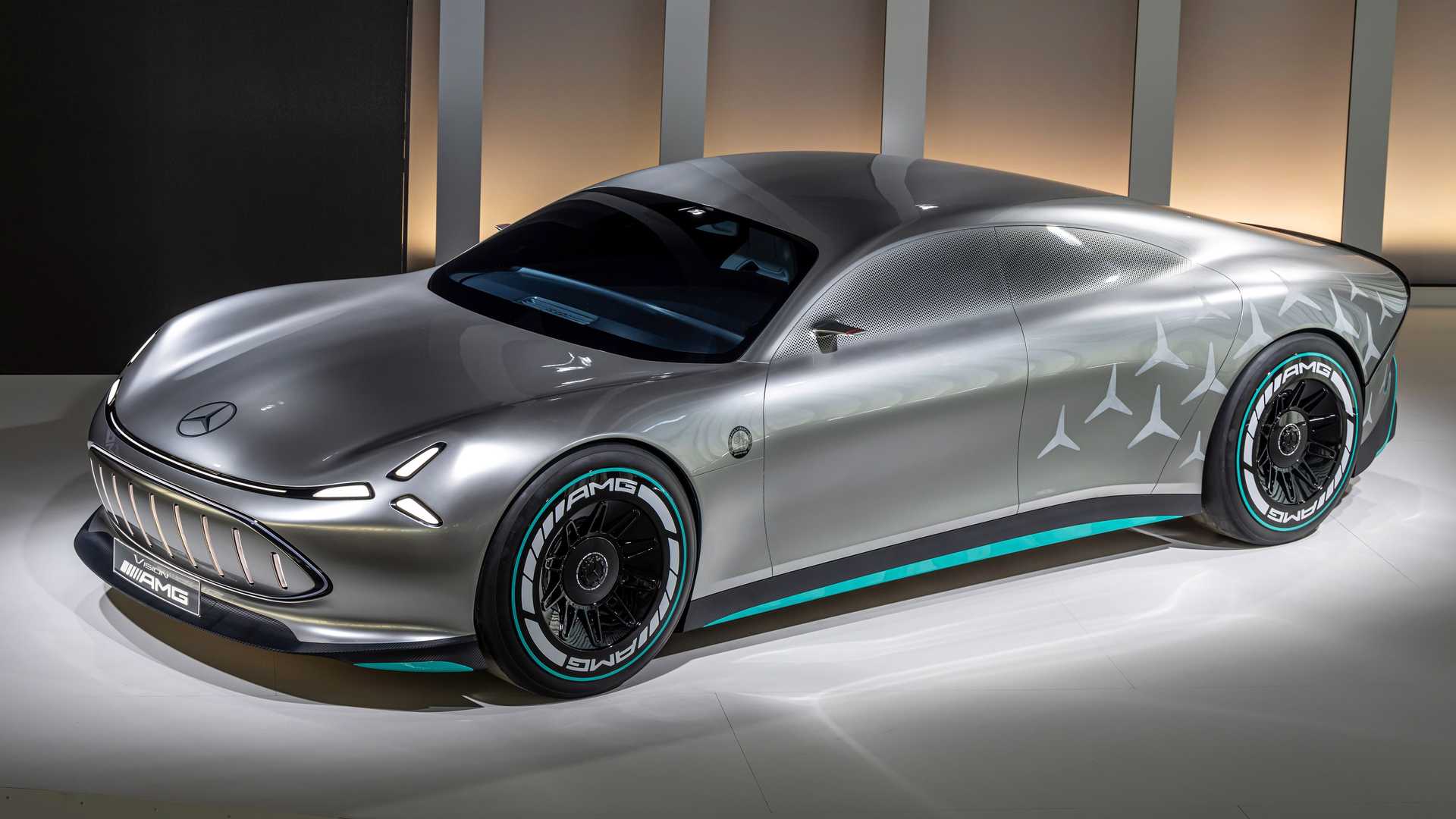 Christened the "AMG Vision," this concept sports a four-door configuration with a low, slammed stance and a stretched GT-style wheelbase. Starting with a futuristic take on the AMG GT's massive front grille with a vertical bar arrangement and an LED-illuminated grille surround, the front of the vehicle boasts a headlight setup that's comprised of stylized, three-dimensional Mercedes stars. The vehicle's sleek front end feeds into a speed-tail-style rear end and integrated spoiler. Flared wheel arches also open up space to accommodate wide-diameter wheels fitted with aero elements.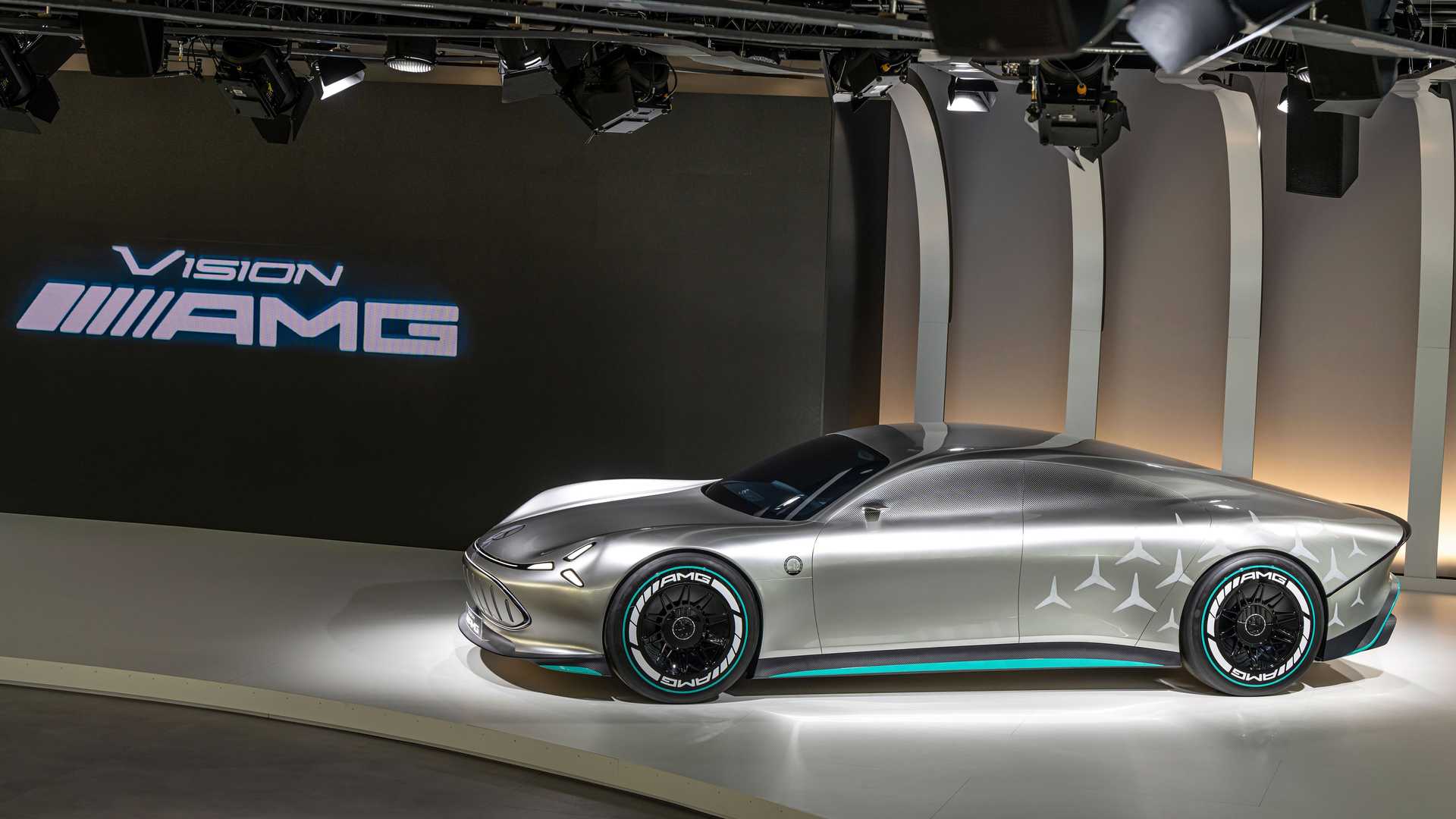 The aft-end of the concept has also been bestowed with half-a-dozen circular LED units that serve as taillights while the car's standard side mirrors have been jettisoned in favor of aero-blade winglets The entire car also takes influence from the Mercedes-AMG Petronas F1 team racers, with a silver livery that's accented via sills and a lip kit in Petronas green and numerous exposed carbon fiber elements. No information has been provided on the concept car's powertrain, though we'd imagine it benefits from some systems and components that have likely trickled down from the Mercedes-EQ Formula E Team. In typical AMG fashion, this concept aims to offer a sleek, elegant appearance and cutting-edge performance capabilities while still lending itself to utilitarian driving duties.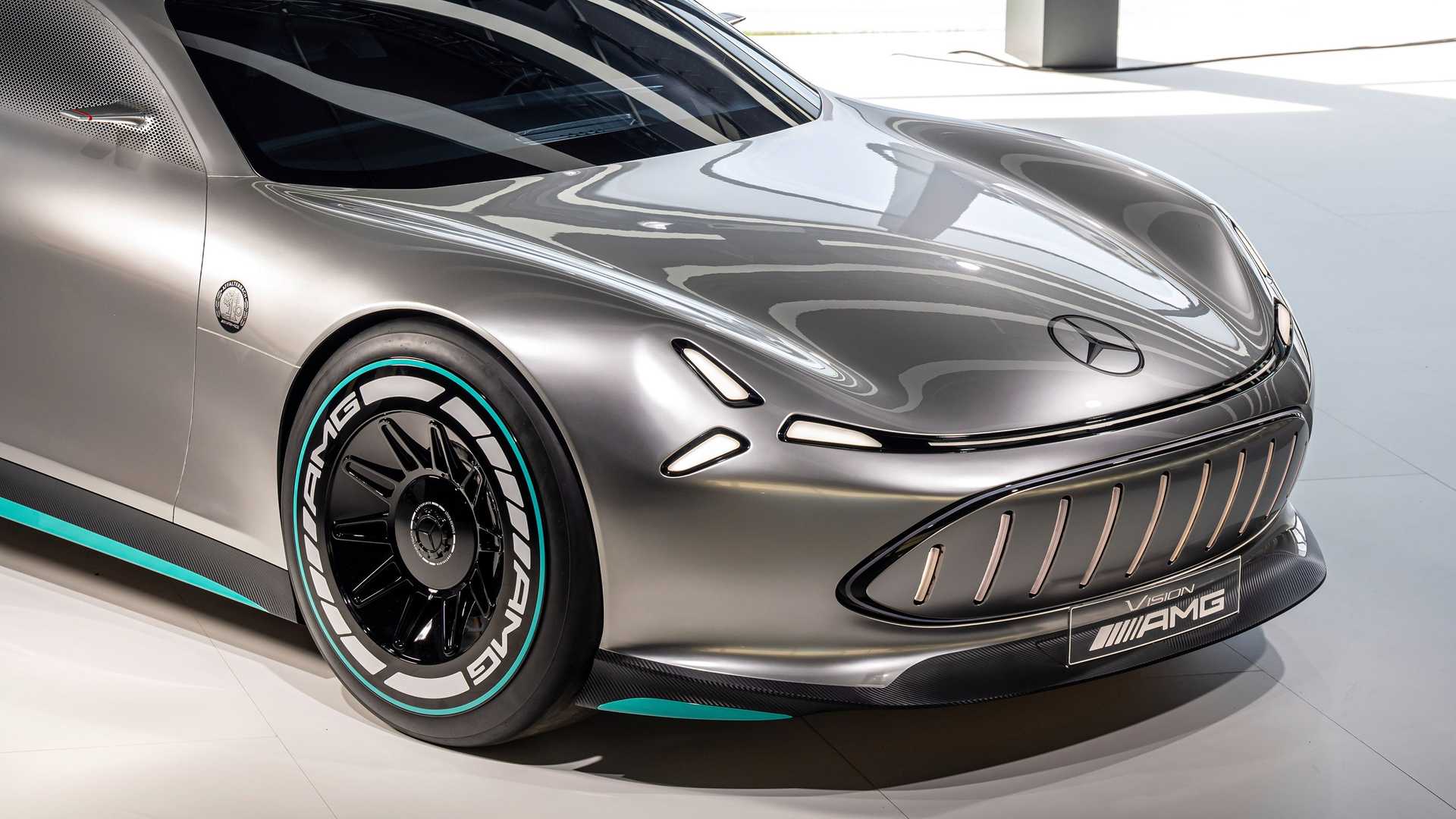 The AMG Vision is just a design exercise and has no plans of seeing the light of production, however, if this one-off concept represents the future of the company's design language, we presumably have a lot to look forward to from the Affalterbach outfit.