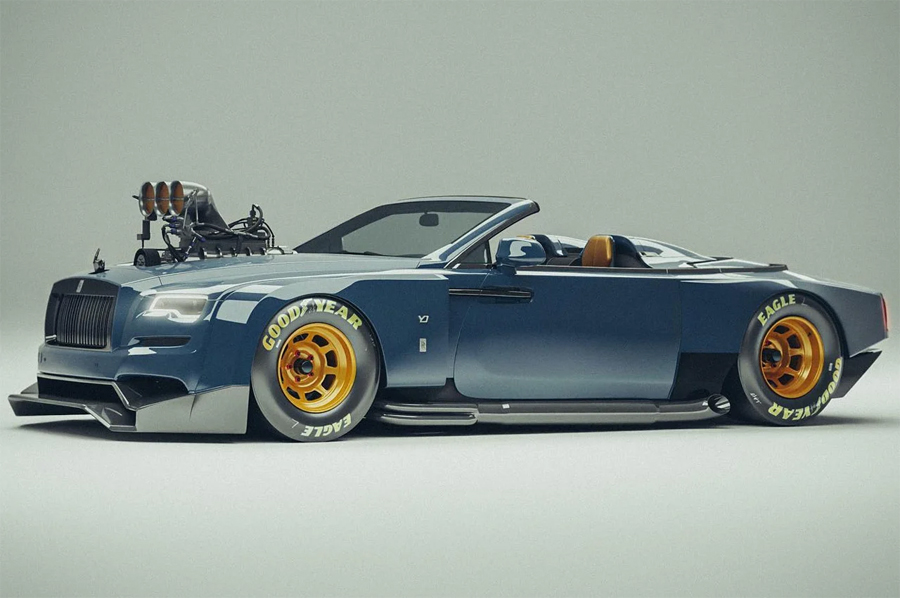 Rolls-Royce, a British automaker with a century-long legacy of luxurious, technologically advanced vehicles, has always prioritized refined engineering and opulence. Their 103EX concept car, revealed years ago, is a testament to the brand's vision for 2035.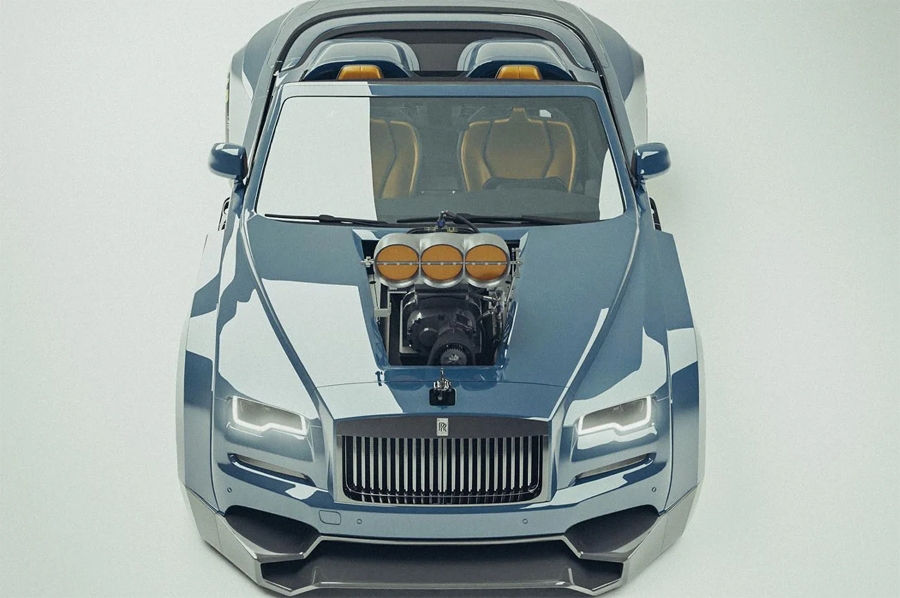 Now, Al Yasid, a renowned digital artist, presents a bold reinterpretation of the Rolls-Royce Dawn. This "RLolls Royce" concept transforms the luxury car into a muscle car with evident drift racer characteristics. It boasts oversized tires and a NASCAR-style exhaust, while a V8 blower engine protrudes from the hood, ready to intimidate any challenger. The car also features body kits and side rockers, gearing it up for drag races. The iconic Spirit of Ecstasy hood ornament has been replaced with a surprise element.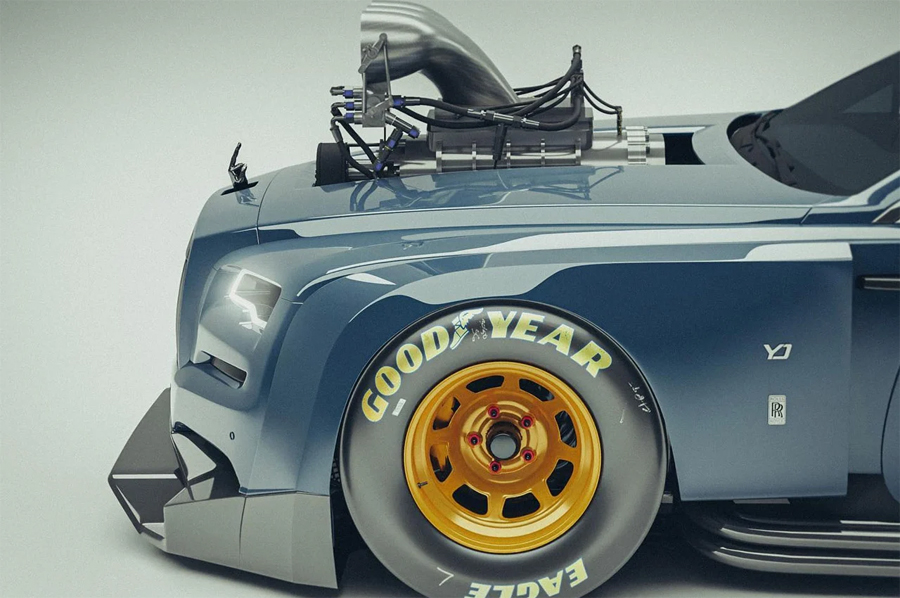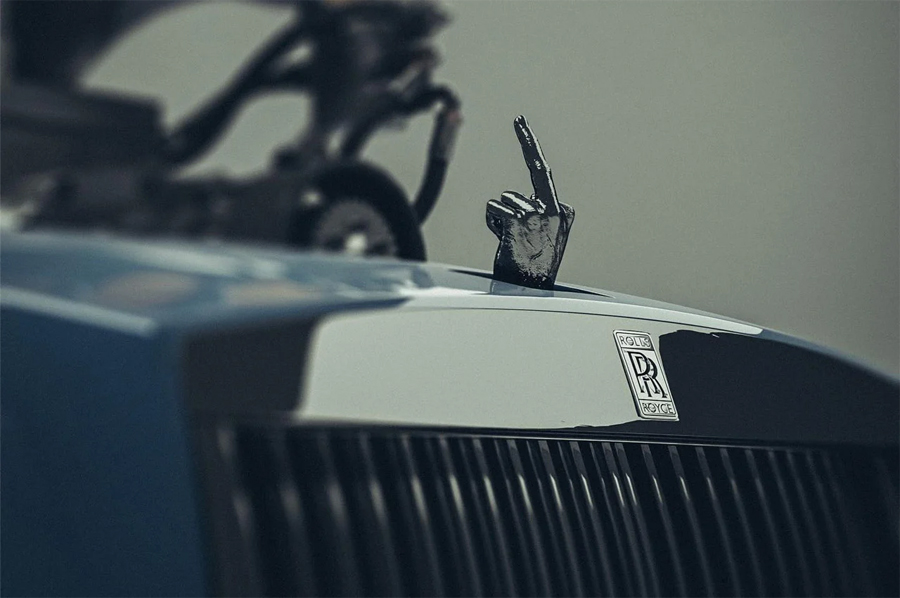 Though not fit for a red carpet or a billionaire's garage, this RR concept would be the perfect addition to a racing enthusiast's collection, demonstrating a knack for transforming luxury vehicles into torque-packed, flamboyant racers.