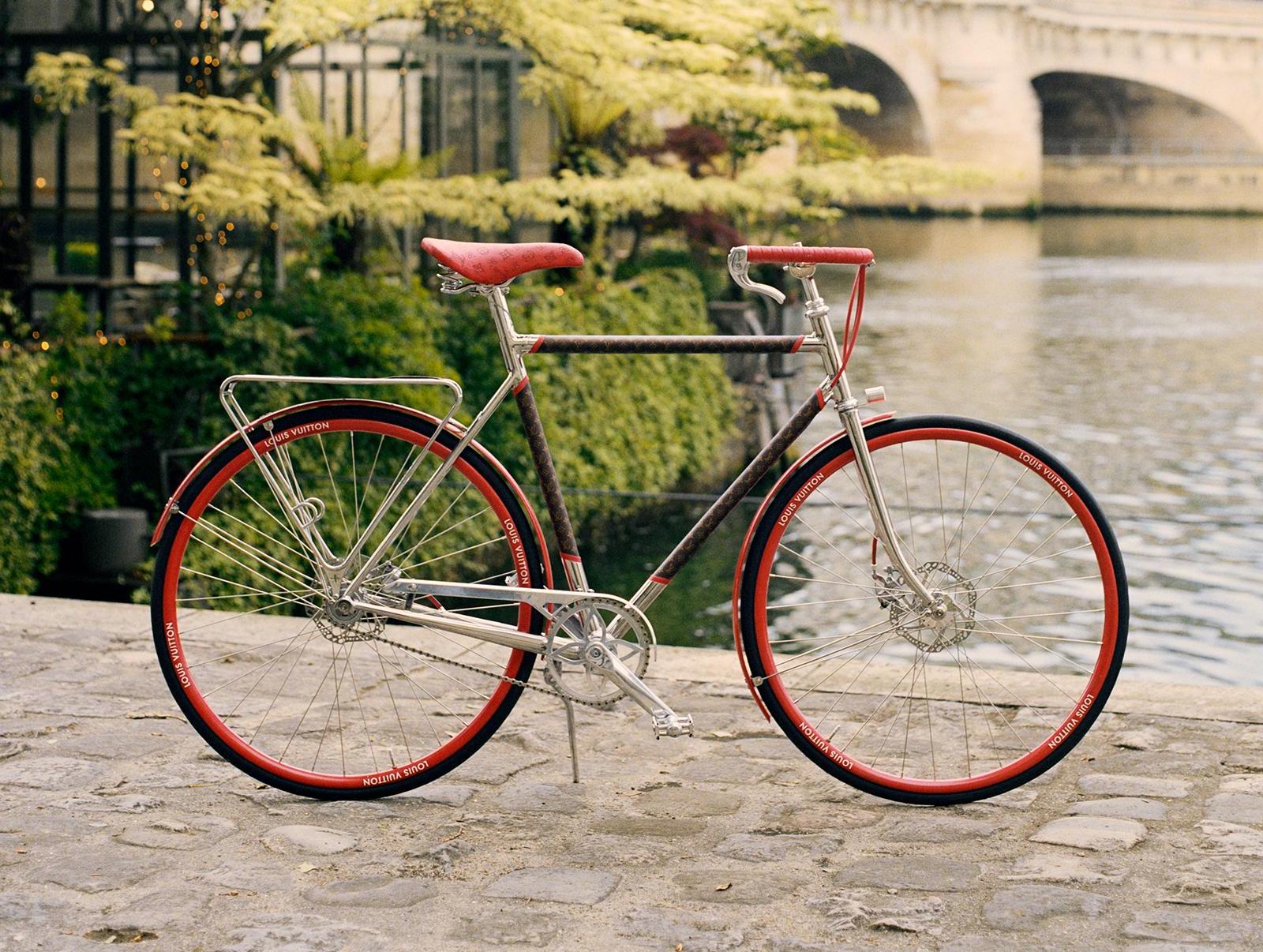 Louis Vuitton has always been associated with the art of traveling. The brand's luggage pieces have become a staple for luxe jet-setters, especially the classic trunks that have become a LV signature. But in a year when we all forgot about vacations, the French maison wants you to discover the world in a new way, which is why we are now drooling over the stylish Louis Vuitton bike.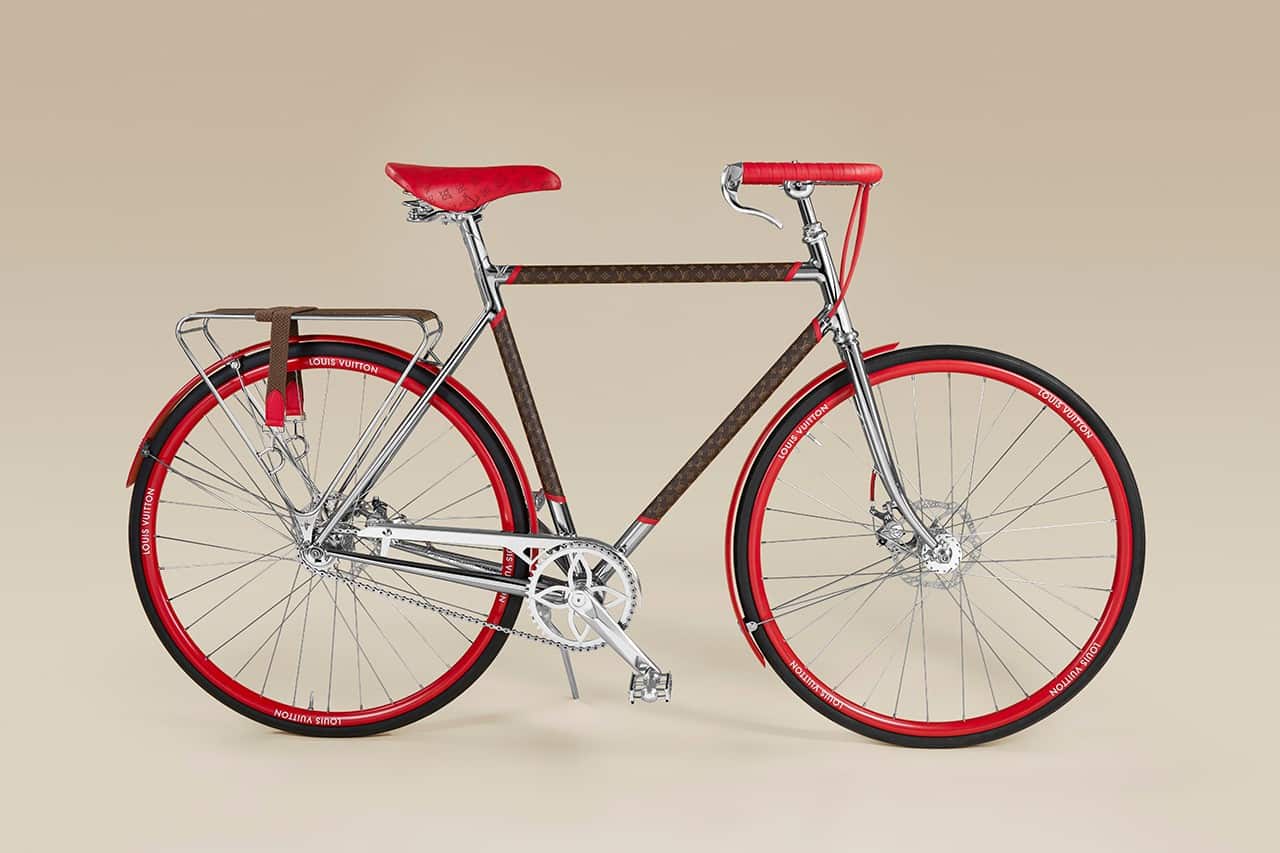 Developed in collaboration with Maison Tamboite – a company that might come to mind when you're daydreaming about handcrafted French bicycles, the LV bike by Louis Vuitton x Maison Tamboite is basically a refined version of the Maison Tamboite Paris model. The two Parisian names, masters of their craft, joined forces in order to deliver unrivaled luxury in the form of a stunning hand-made bicycle.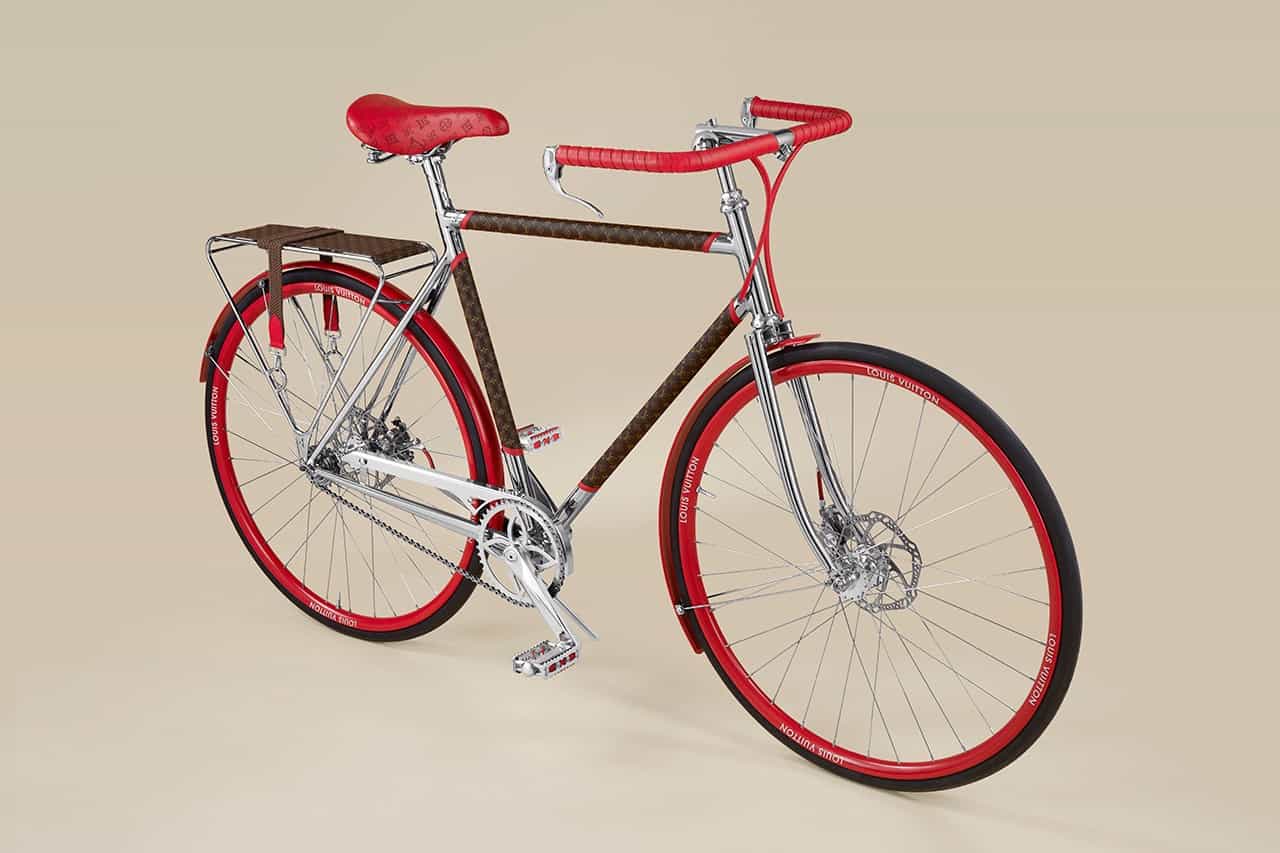 Featuring a seat and frame wrapped in the signature LV monogrammed leather – with a lovely Monogram flower chain set and an interlocking LV-shaped frame incorporated into the design, this beautiful bicycle also shows off bright red leather-wrapped handlebars, as well as a monogram leather luggage rack right above the rear wheel.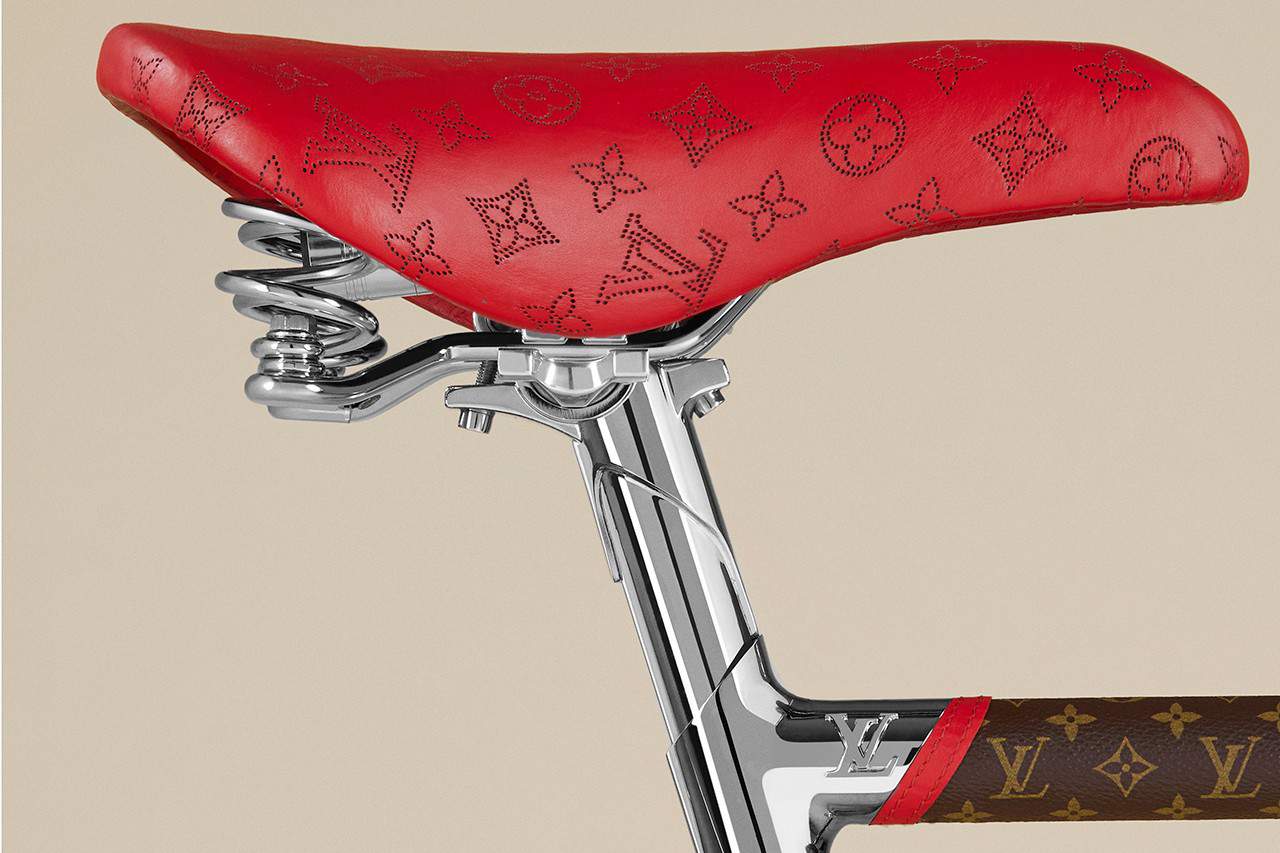 The unique LV Bike also benefits from a few old-school touches, such as the incorporation of wood for the mudguards and multispoke rims lined with a superb wooden red-and-white LV branded wheel trim.
But the LED lights, built-in tracker, and the strategically positioned shock absorbers underneath the seat quickly remind you that this bike was designed for the 21st-century shopper.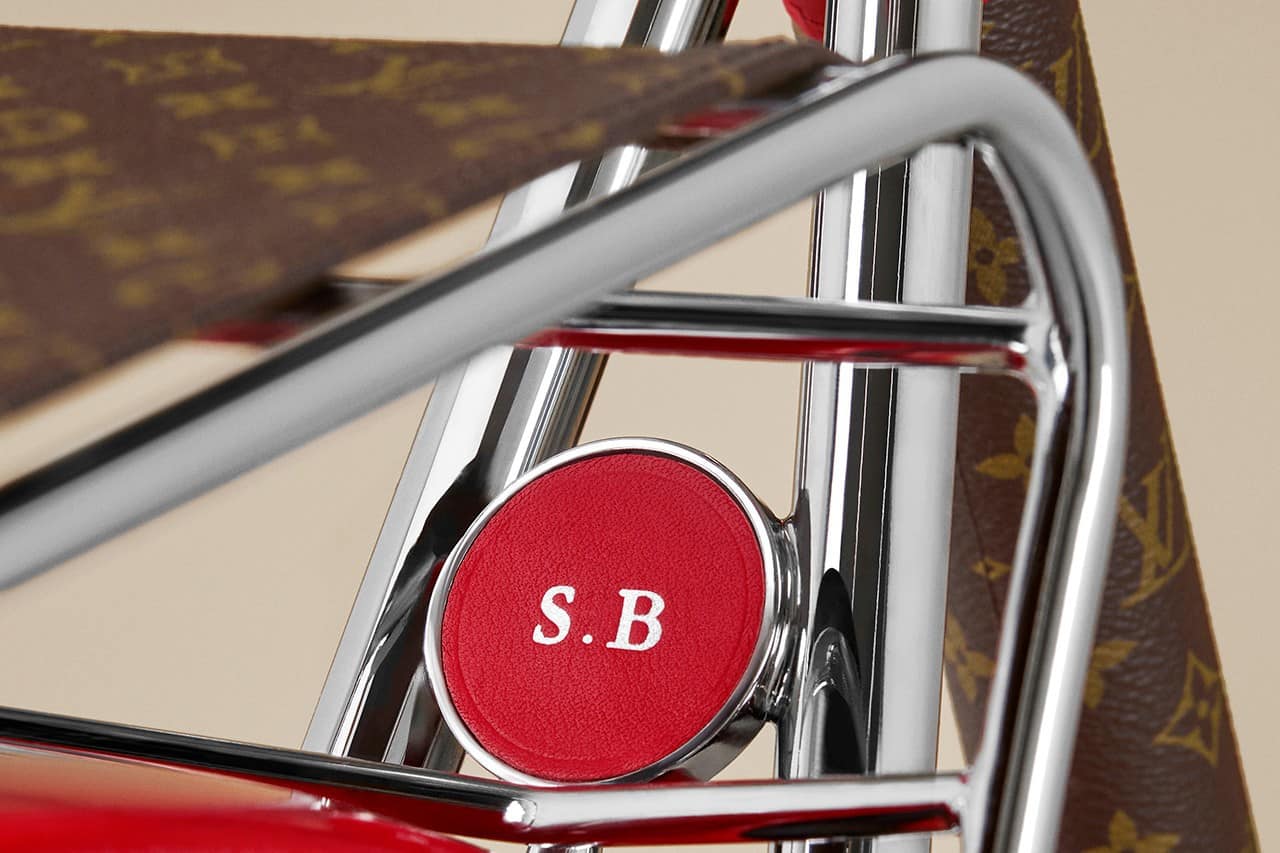 Not one, not two, but four versions of this stylish, ultra-luxurious Louis Vuitton bike is now available at Louis Vuitton stores worldwide – made to order.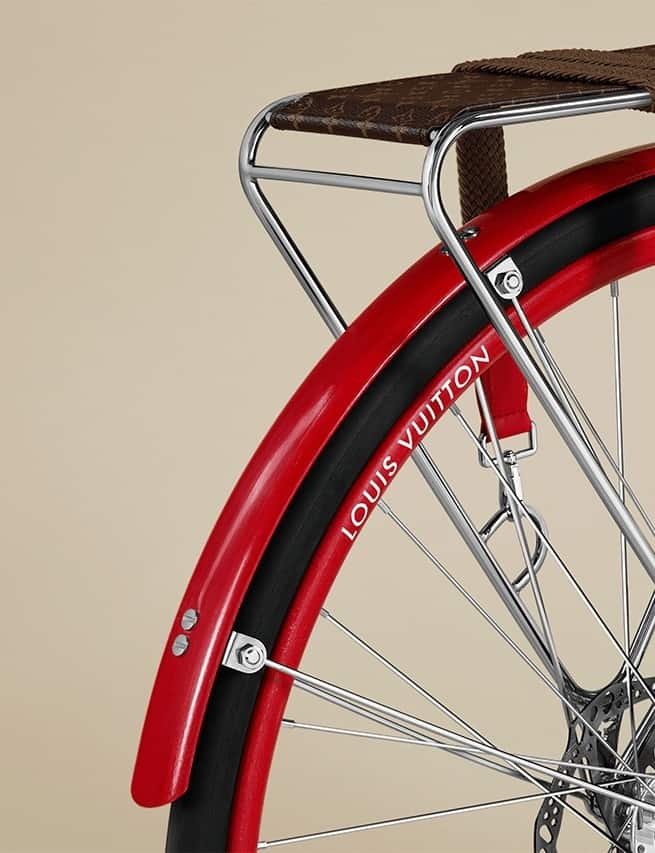 You can have your own LV bicycle monogrammed with red Louis Vuitton perforated Mahina leather, or perhaps go for a "Damier Graphite" look with black, gray, and yellow details. There's also a special "Lime Yellow" colorway and an exclusive Nicolas Ghesquière-designed "Since 1854" Monogram. Take your pick. Or you can check our list of the most expensive bikes in the world.