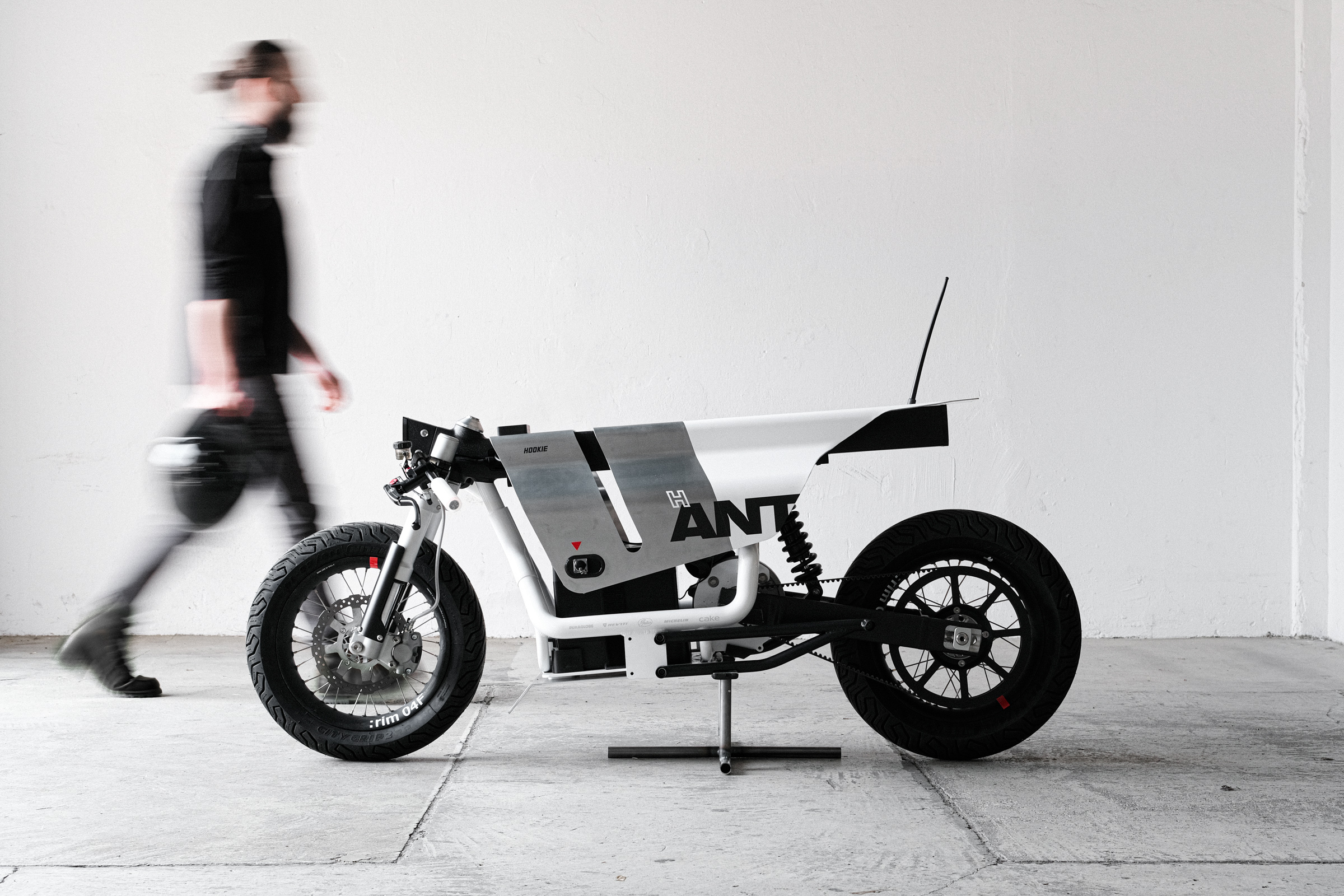 First held in 2005, the Glemseck 101 is an annual race and festival that sees custom builders from all over the globe converge in Leonberg, Germany to compete on one-off bikes in a myriad of different sprint races. Though it was canceled in recent years due to the pandemic, the event is returning for 2022 and for the first time will include an all-electric class. And despite the festival still being roughly five months out, Germany's Hookie Co. has opted to unveil its electric class racer, known as the "Silver ANT", one of an electric mini bikes.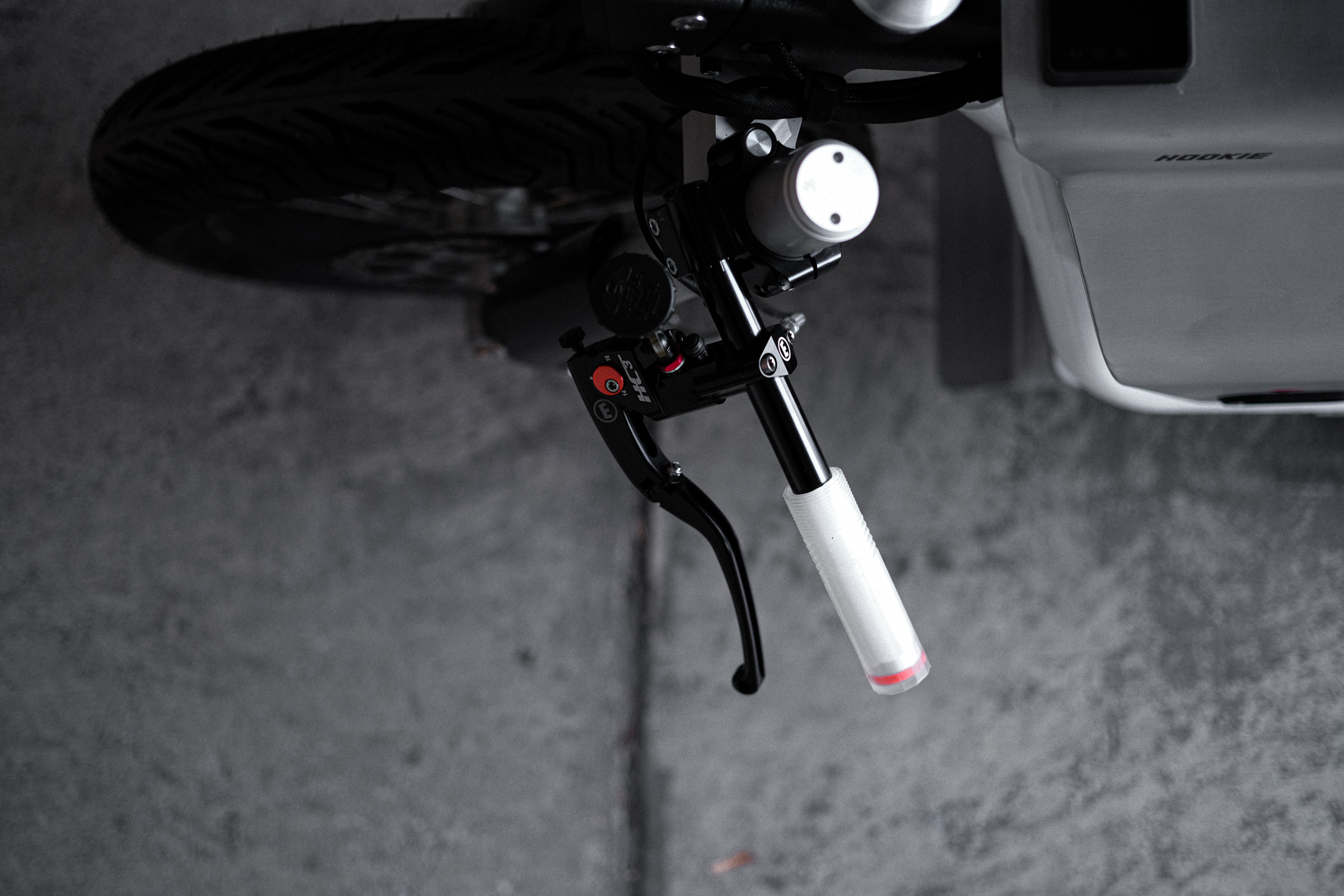 Based on one of CAKE's Ösa+ models, the Silver ANT wears a heavily-modified version of Hookie's Ant bolt-on kit with a deleted seat and an additional aluminum cover shrouding the fore-end of the donor's frame. The changes to the bike are far more than just aesthetic, however, with the one-off Ösa+ also receiving a lowered fork, an ultra-low-slung set of clip-on handlebars, and custom rear sets that collectively afford the sprint racer an ultra-aggressive, attack-ready riding position. The donor has also been treated to a bespoke taillight and an ultra-futuristic rectangular headlight assembly — both of which are of the LED variety and can be customized thanks to being run through an Arduino controller.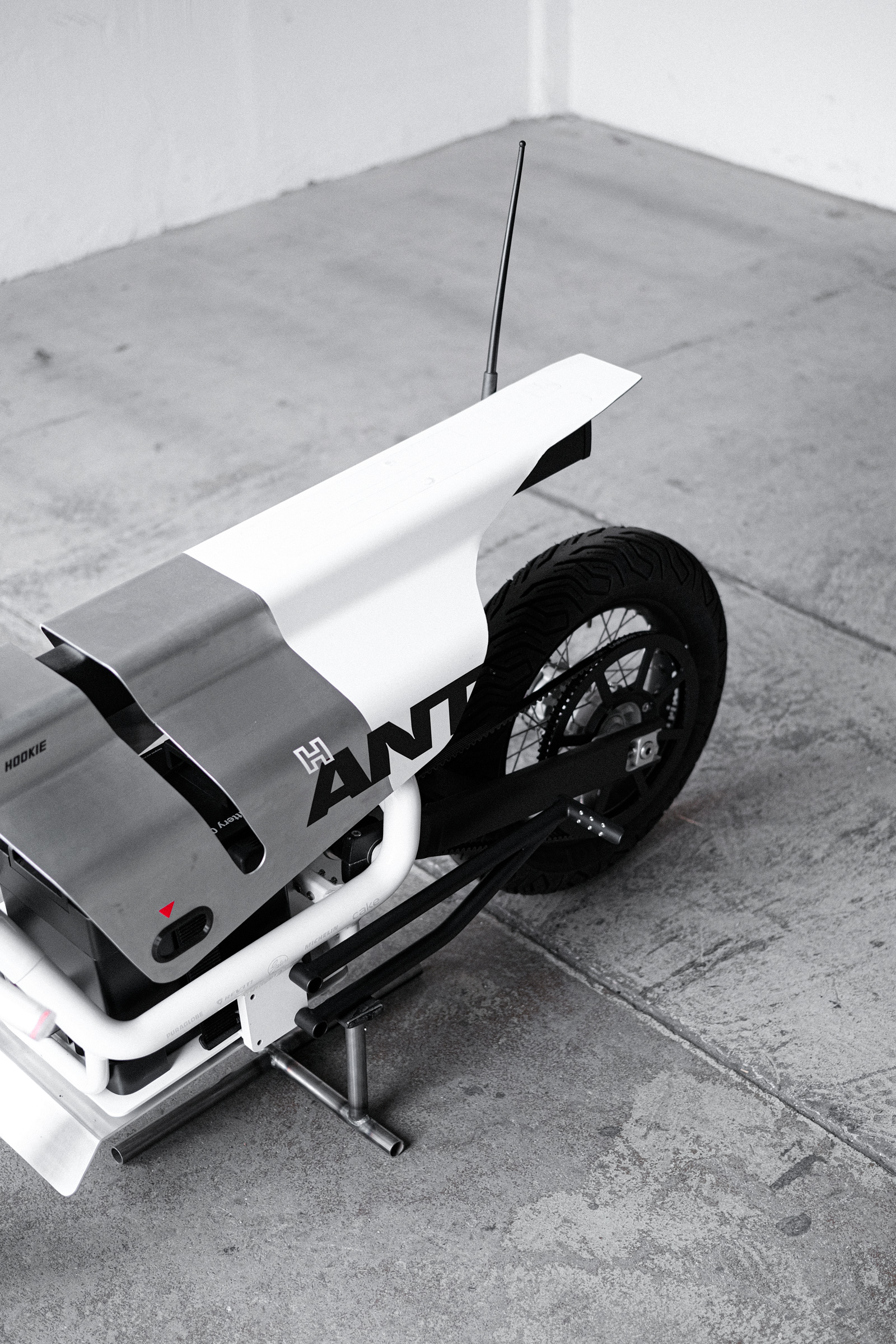 Under the surface, the Ösa+ has also been heavily reworked in order to become a competitive drag racer. The eBike's controller and software have been re-tuned, resulting in markedly quicker speed off the line, as well as a roughly 100-mph top speed that's nearly double that of the 56-mph stocker. Other noteworthy modifications include a relocated display, a Magura HCT radial hydraulic brake lever, a bespoke set of Hookie Co's translucent Frozen grips, fork guards, a set of custom triple clamps, a rear brake delete, and a tail-mounted antenna that allows Team Hookie to remotely monitor and access engine and battery management software, enabling the shop to view real-time metrics.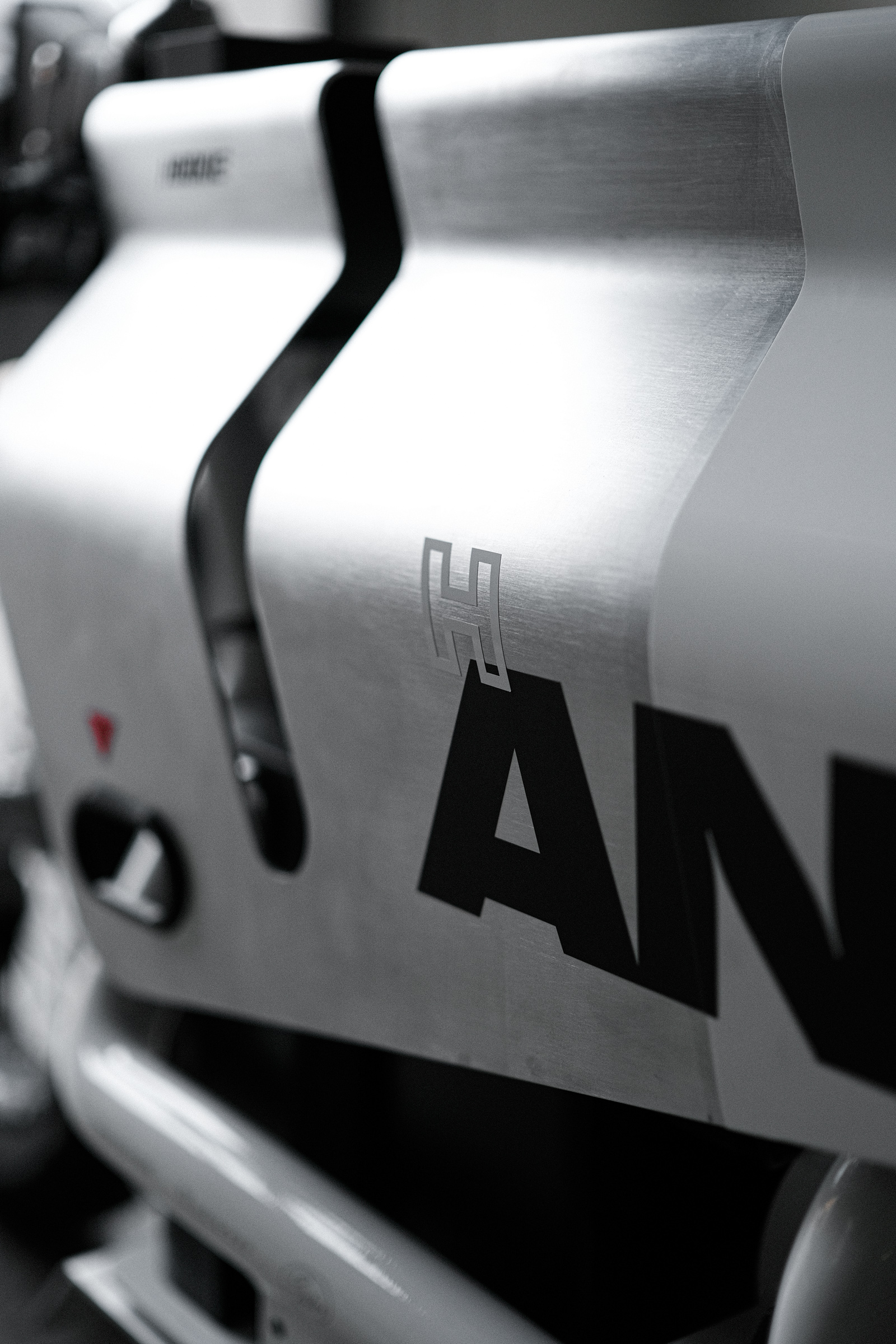 Hookie Co's Silver ANT will line up for the Glemseck 101's inaugural electric class sprint races on September 4th, and while it's hard to say how the CAKE-based drag racer will stack up against the competition, there's no denying that the Dresden shop has delivered an absolute showstopper of a project. Pricing and additional information on the Silver ANT are also available upon request via the Hookie Co. website. Also be sure to check 10 fastest bikes in the world.