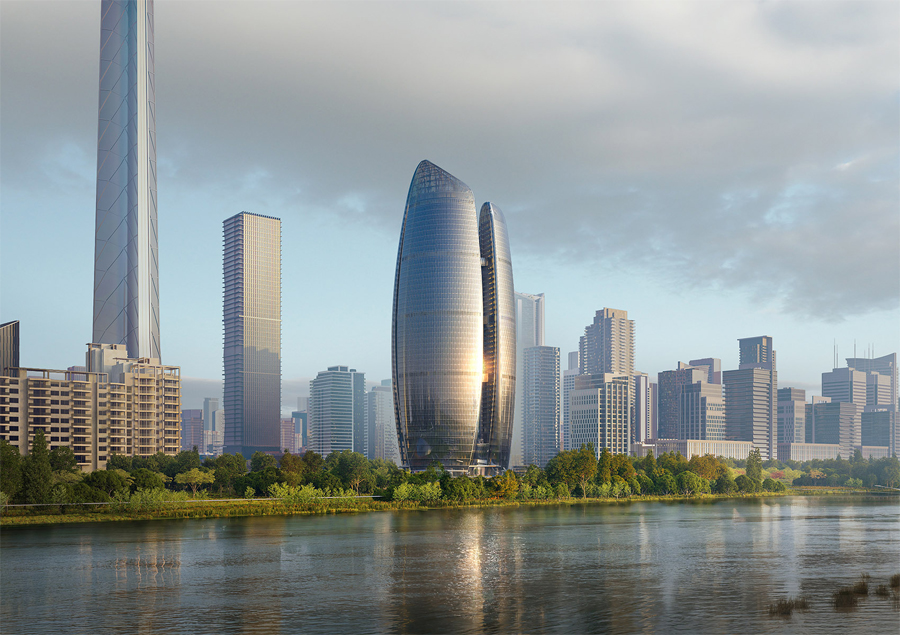 The Taikang Financial Center, a new financial hub designed by Zaha Hadid Architects, is currently under construction in Wuhan, China, with completion set for 2025. The innovative center features a comprehensive vertical community that can accommodate over 20,000 people per day, directly connecting to Wuhan's new central park and riverside wetlands. This ambitious project will integrate offices, apartments, hotels, shopping, catering facilities, cultural and entertainment facilities in a circular plan composed of three interconnected towers.
Located in the Hankou Riverside Business District, the Taikang Financial Center takes advantage of Wuhan's strategic position as a central hub in China's transportation network. The towers are designed to face different aspects of the city: Building 1 (52 floors) faces the city, Building 2 (47 floors) faces the river, and Building 3 (50 floors) faces the park. The ground and lobby levels will feature shops and restaurants organized around a garden courtyard, which extends vertically to create an urban canyon between the towers.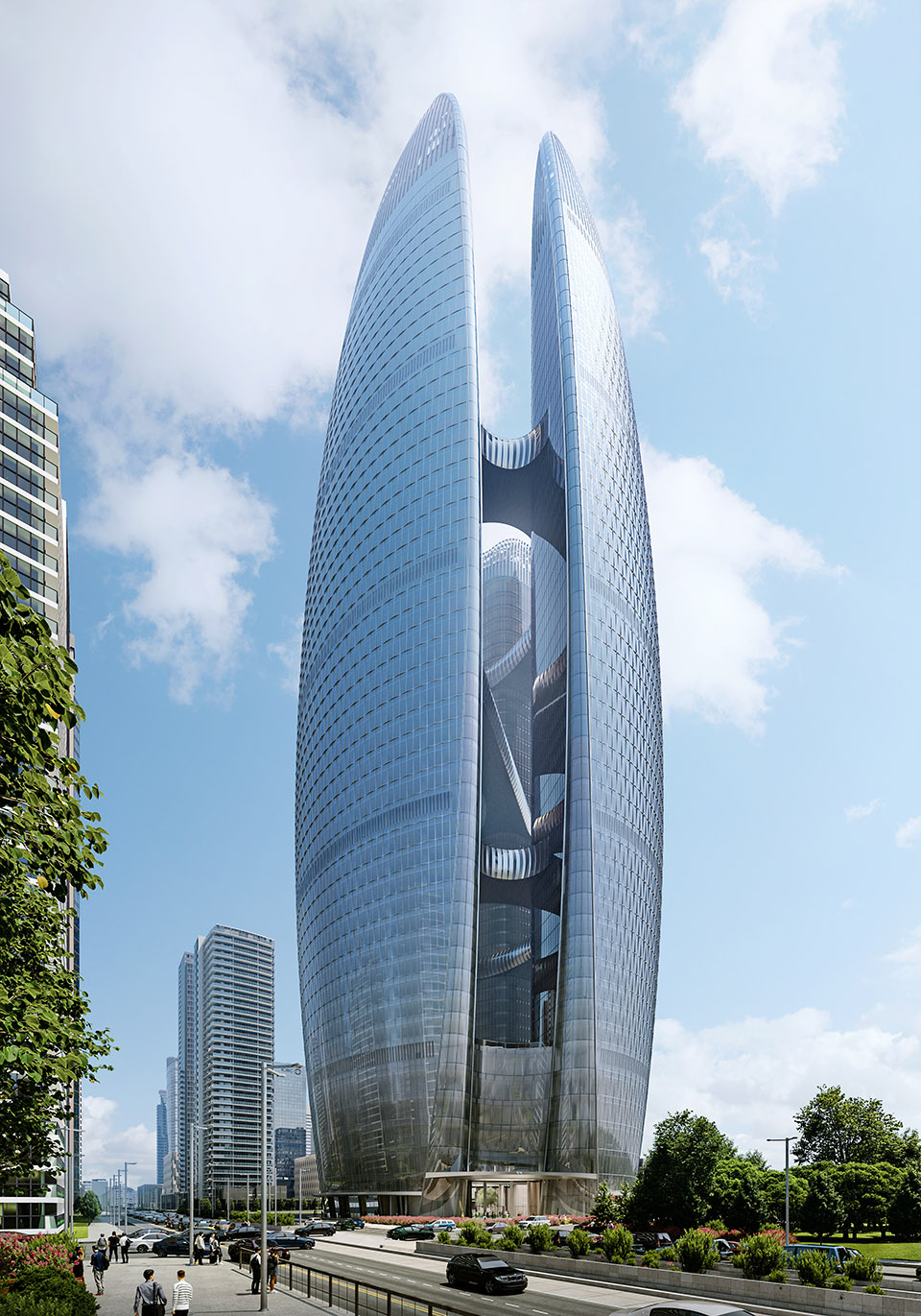 The center aims for LEED Gold certification from the US Green Building Council. It will adopt an all-weather self-shading system with exterior fins that extend from each glass mullion, maintaining unobstructed interior views while providing sun shading. The high-performance envelope ensures natural daylight on each floor while reducing energy demand for heating and cooling. The mechanical, electrical, and plumbing (MEP) system will minimize carbon emissions and energy consumption through intelligent monitoring and control systems. Additionally, water-saving devices and local drought-resistant vegetation will reduce water consumption.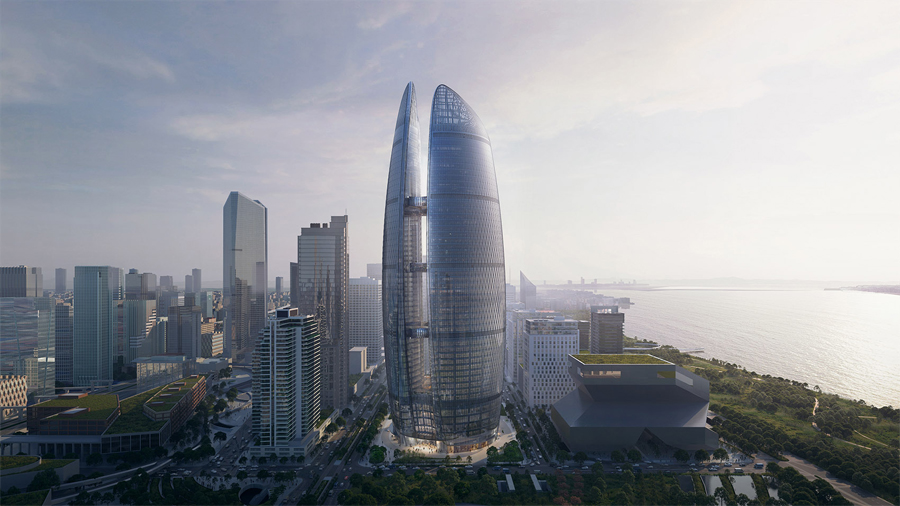 The Taikang Financial Center's stormwater management system is designed to align with the local 'sponge city' plan. This plan allows natural storage and infiltration of rainwater in new public areas, including the Yangtze River Park and wetland to the east of the site and the city's new central park to the south. The sponge city plan aims to slow down stormwater discharge, prevent flooding, and promote water reuse.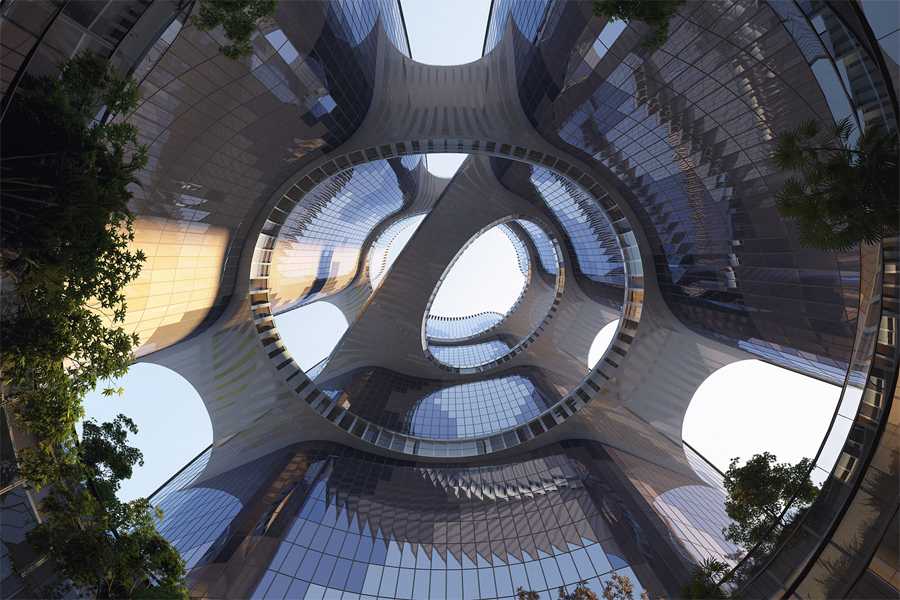 Once completed, the Taikang Financial Center will not only serve as a financial hub for the Taikang Insurance Group but also as a sustainable and innovative vertical community that blends seamlessly with Wuhan's urban master plan and sponge city initiatives.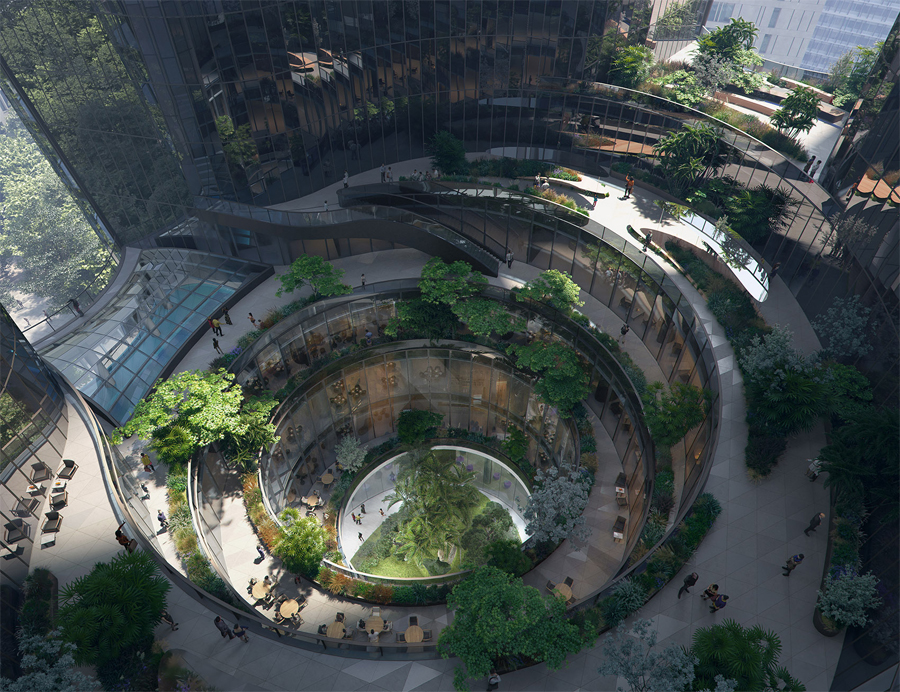 Also be sure to check our previous article about the most beautiful towers in the world.