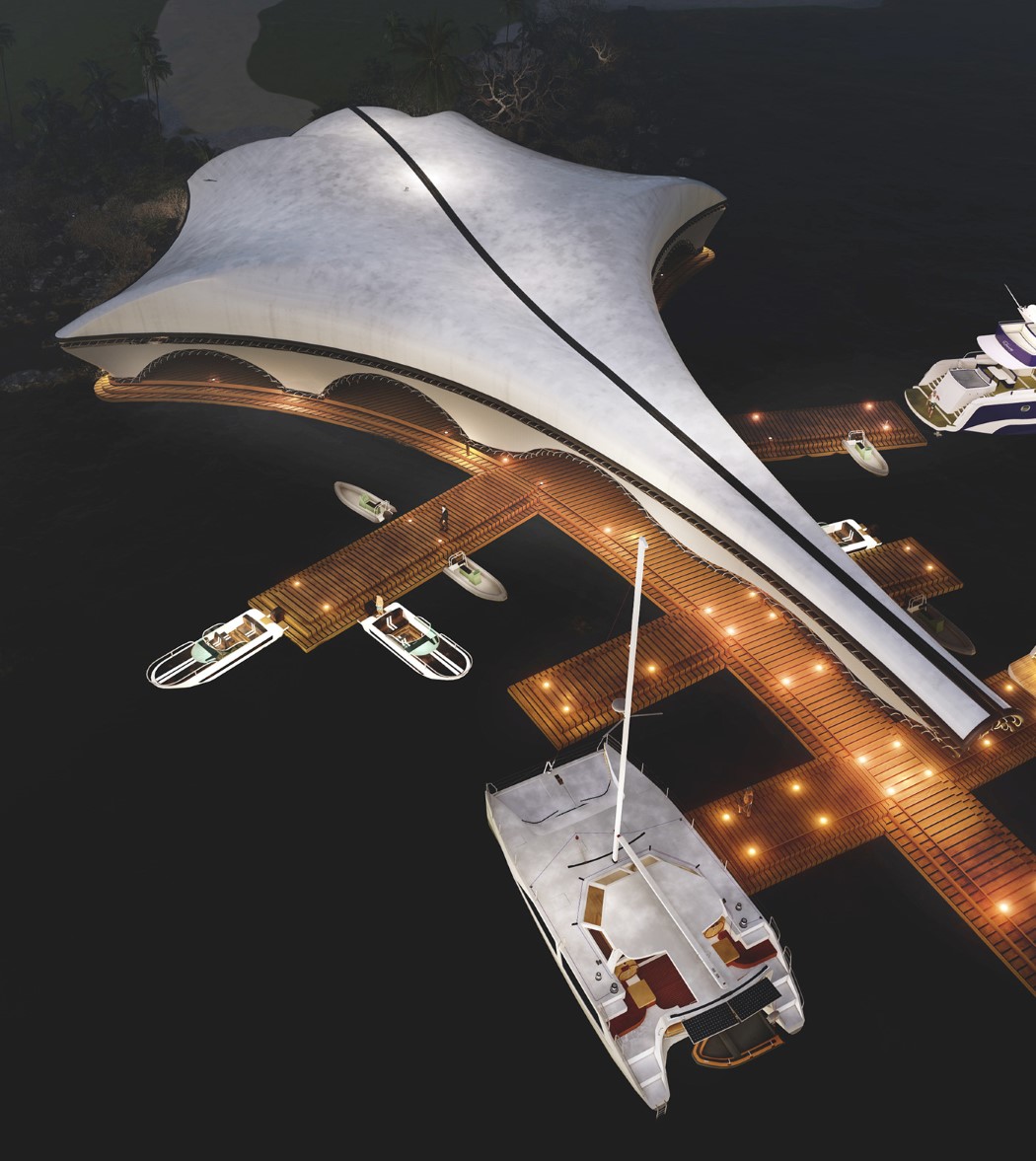 Take a look at the stunning Thilina Liyanage's Luxury Yacht Club. Inspired by the shape of a manta ray, the club sprawls over a chunk of the coastline, providing an area for yacht-owners to mingle while their luxury yachts stay docked around the manta ray's periphery. The club extends over both water and land, looking almost like a manta ray swimming towards the shore with its tail facing the distant watery horizon.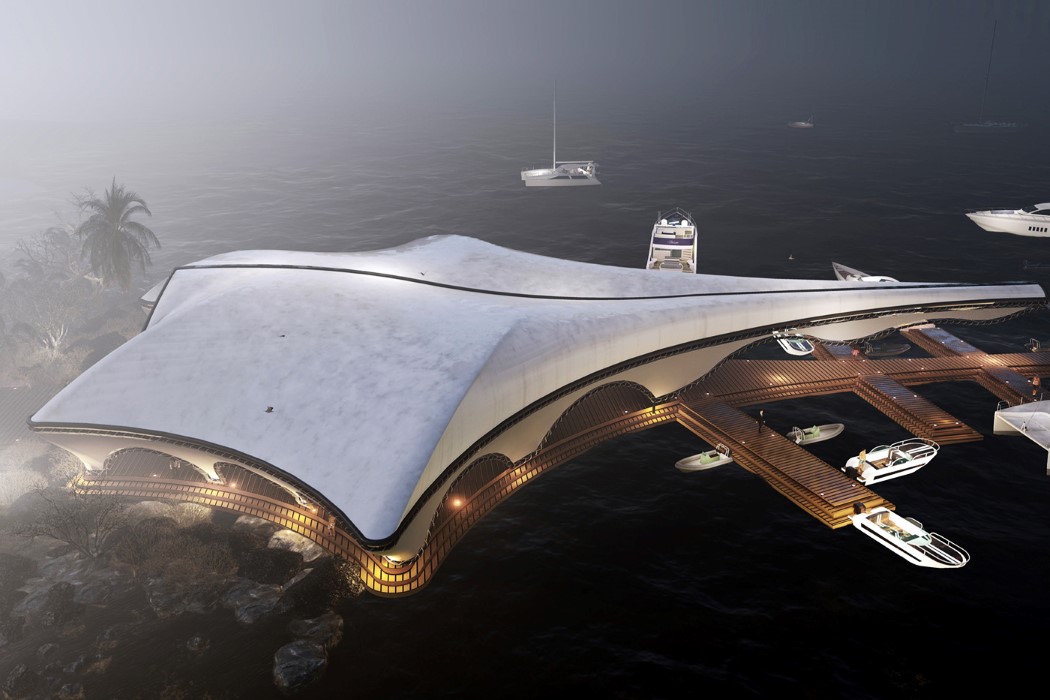 The Luxury Yacht Club comes from the mind of Sri Lanka-based Thilina Liyanage, an architect and 3D visualizer who's begun to impress with his nature-inspired architectural marvels. The Luxury Yacht Club is yet another expressive vision from the designer, of a waterfront property inspired by a water-based animal. The resemblance to the manta ray is spot on, with the elaborate use of the right colors, volumes, proportions, and curves.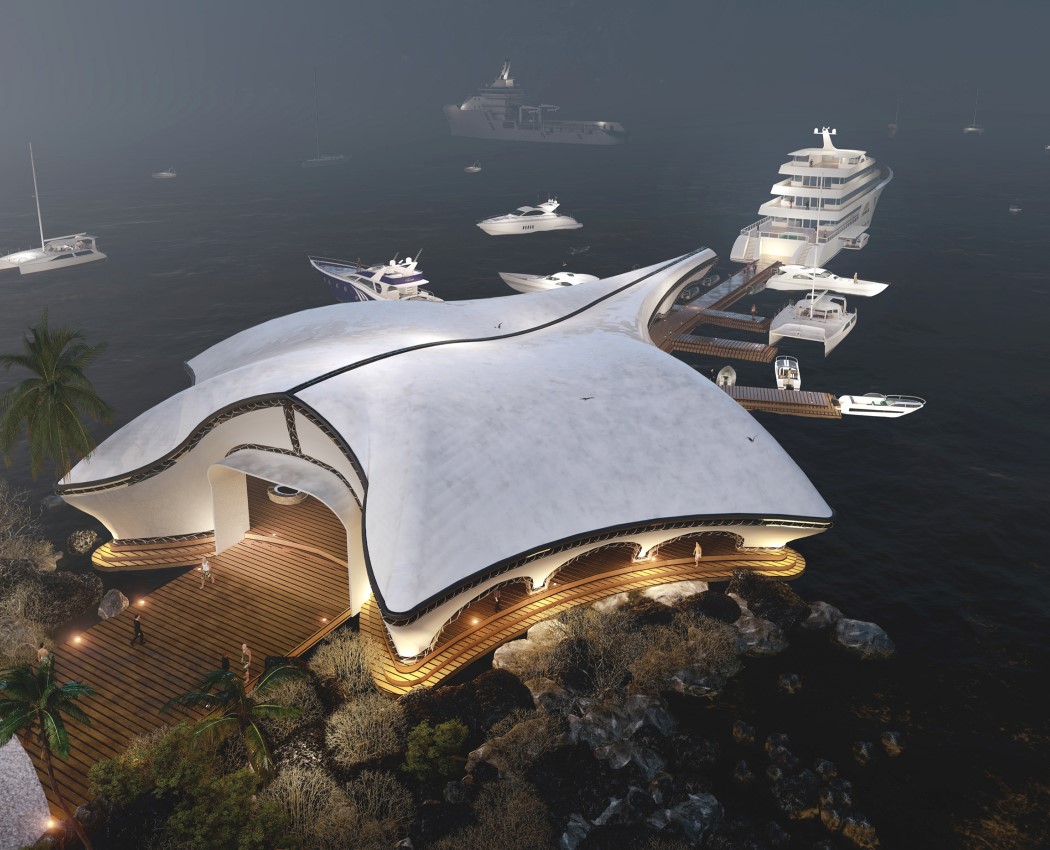 The manta ray-shaped building floats on a wooden pier built on the coast of an ocean or sea, with its large mouth acting as the structure's entrance and the tail extending off to form the club's branched piers where the yachts can dock. While the yachts remain docked, the club's large canopy provides a great space for owners to mingle around. Its spacious design is big enough for a concierge, lounge, bar, restaurant, and a host of other facilities one could expect from an exclusive luxury club meant for millionaires.