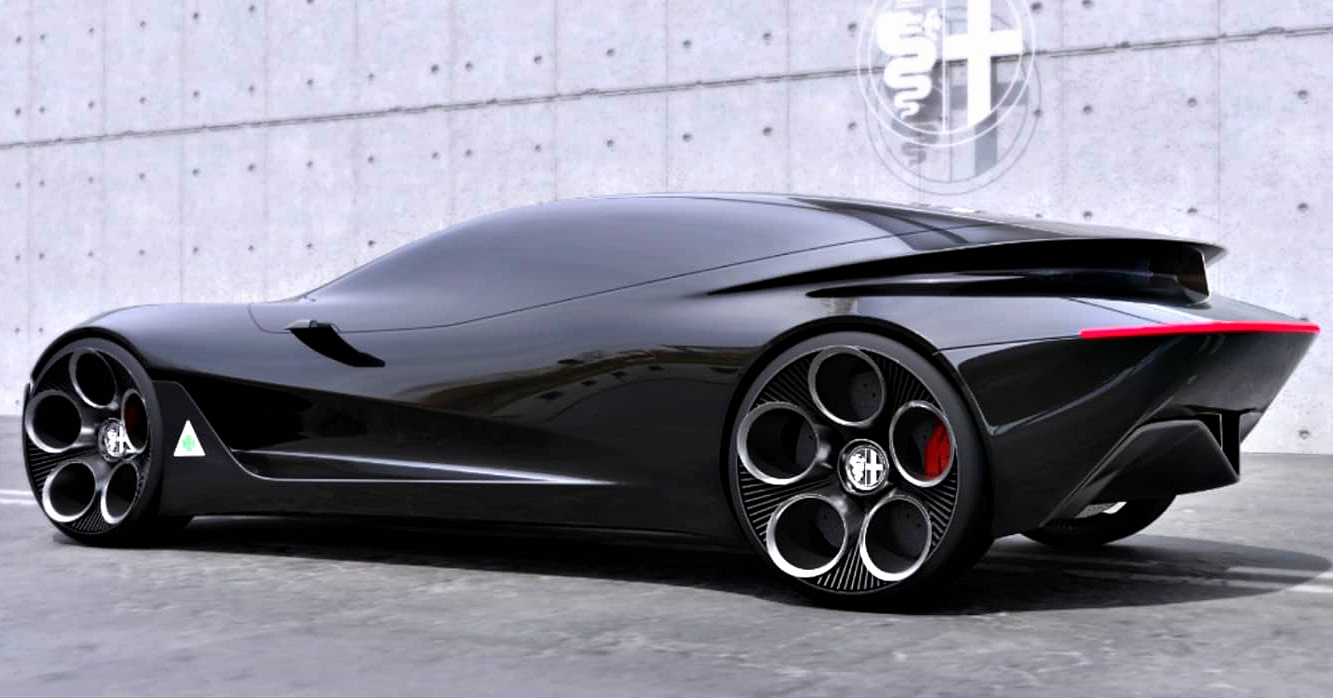 Lead exterior designer at far Munich, Klaus Dahlenkamp, has envisioned a futuristic electric Alpha Romeo supercar. Founded in 1910, Alfa Romeo's DNA is all about Italian sportiness, producing good-looking four-wheelers. This concept car takes the Italian car manufacturer's legacy and streamlines its design into a striking vision.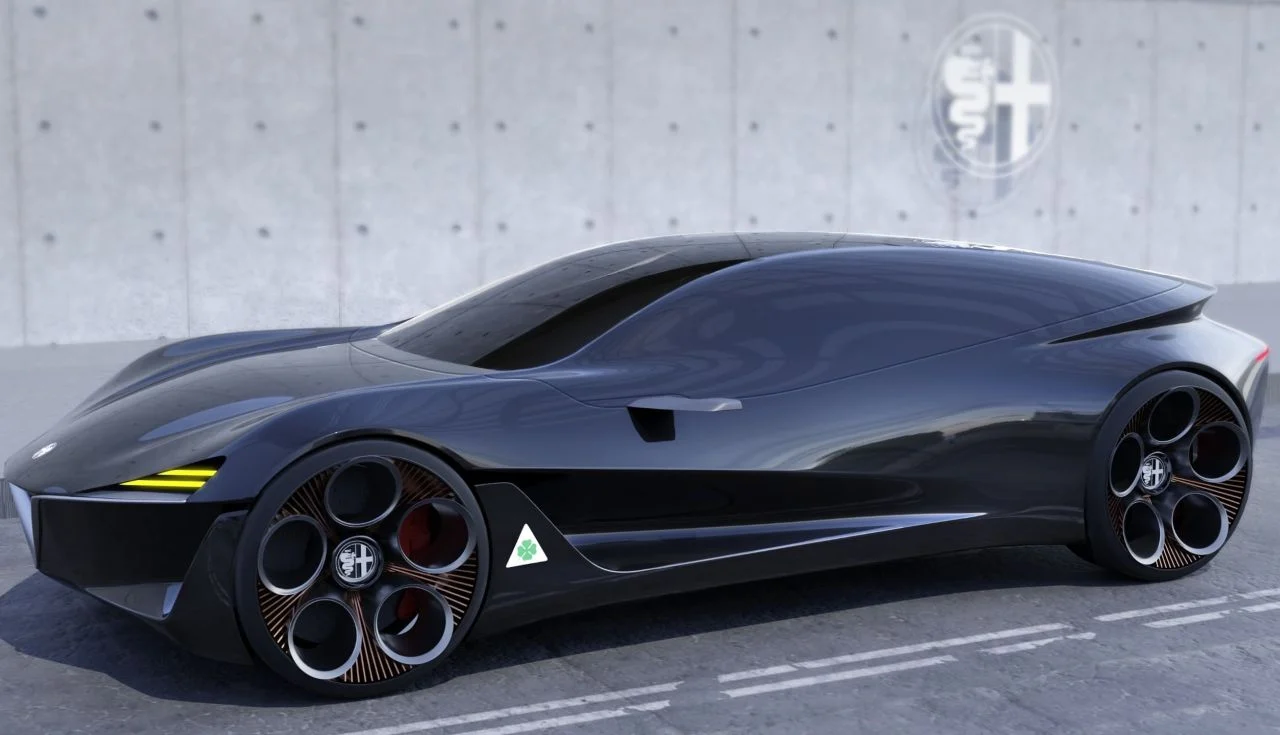 This Alpha Romeo super car concept my Klaus Dahlenkamp features bold and elegant exterior volumes paired with pure lines. The front has a sleek presence that flows all the way into the body of the car where an all-glass top is extended from the windshield. This glass top goes all the way into the rear, adding to the car's transparency. The exhaust has been shaped as a V and continues with the metallic and glassy and unibody look of the car.
The designer has rendered the car and Alfa Romeo's black and red, adding to its heritage, and it's obviously equipped with the 5-hole dark alloy wheels. AUDI and Mercedes-Benz have unveiled similar designs, which the designer probably took cues from.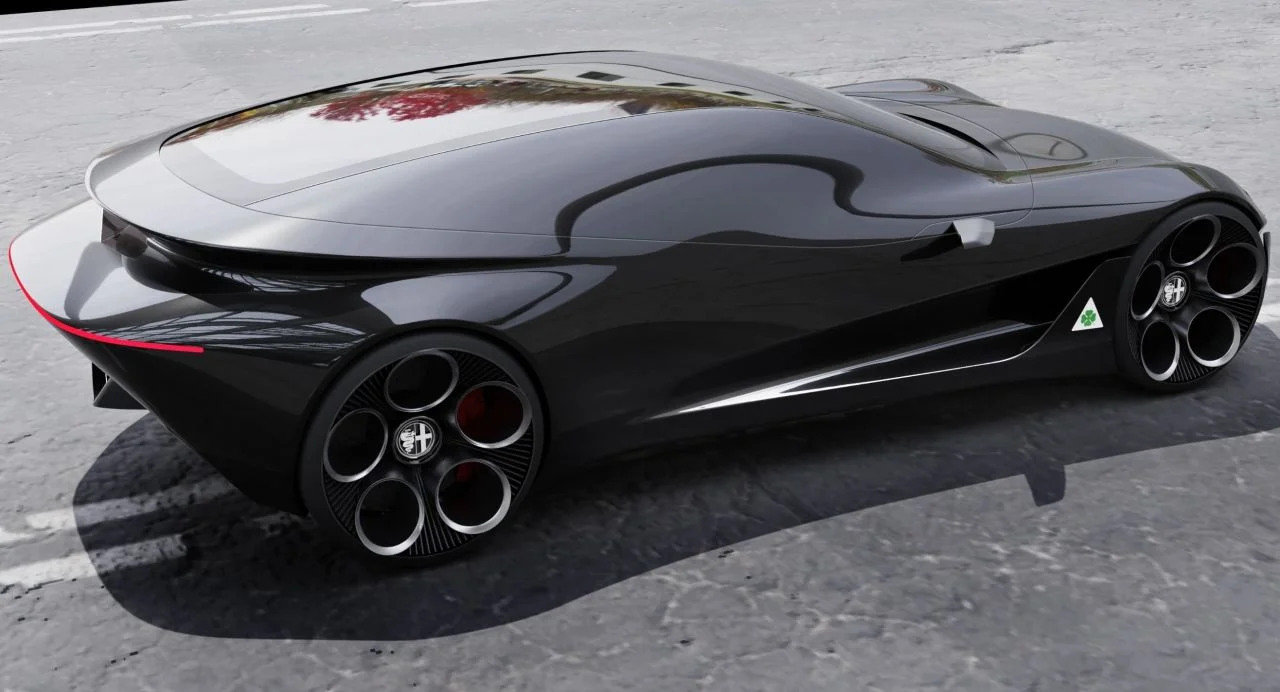 Unfortunately, this design exercise will almost certainly never make reality, and will remain only at a concept phase. Still, Klaus' renderings can serve to inspire manufacturer's designers to take greater risks, to design truly dramatic and mesmerizing modes of transportation. Also don't forget to check 15 best concept cars of largest automakers.