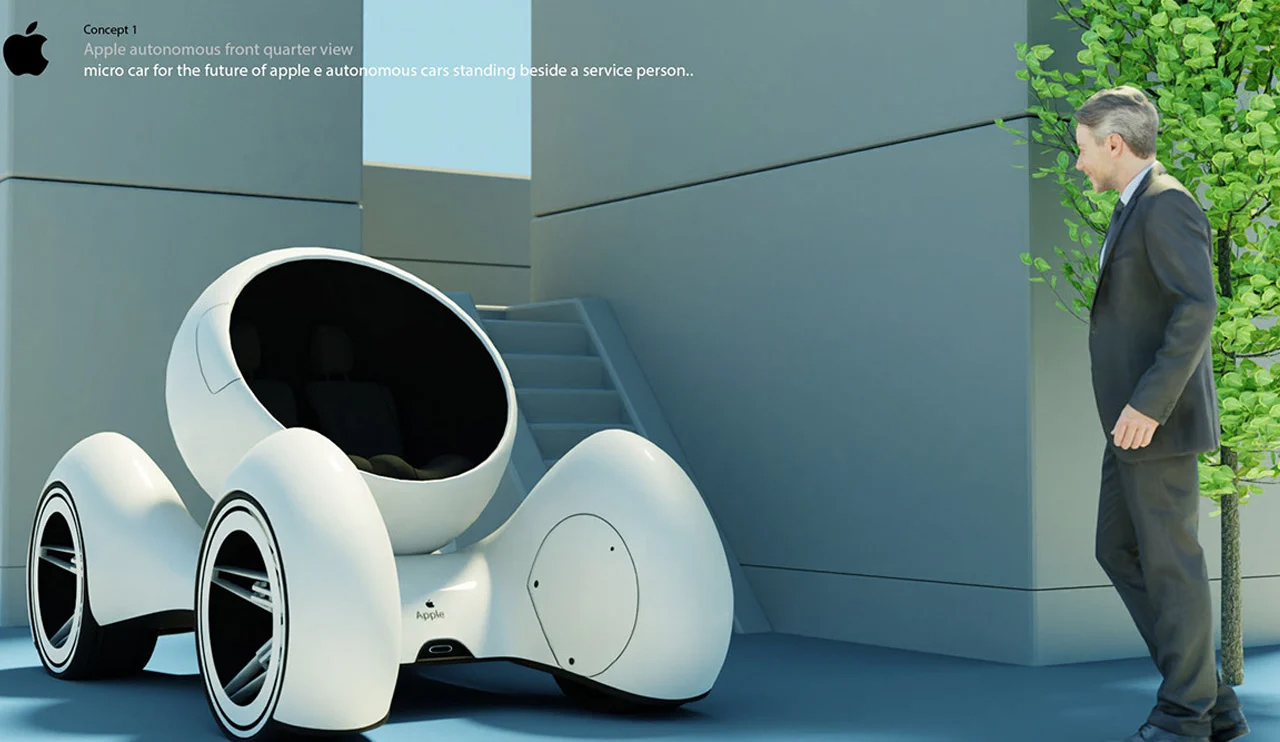 The automotive future is looking as appealing as ever with designer Devanga Borah's autonomous car for Apple! The self-driving, electrically powered vehicle gives agent 007 vibes with its sleek, minimal white lines typical of the brand's aesthetics. More than that though, the cocoon-like two-seater pod turns any casual ride into an exciting trip with a loved one or a friend. "Apple car is a new buzz and keeping that in mind I have created this concept micro car, which is autonomous, electrified and totally applelic," says creator Devanga Borah.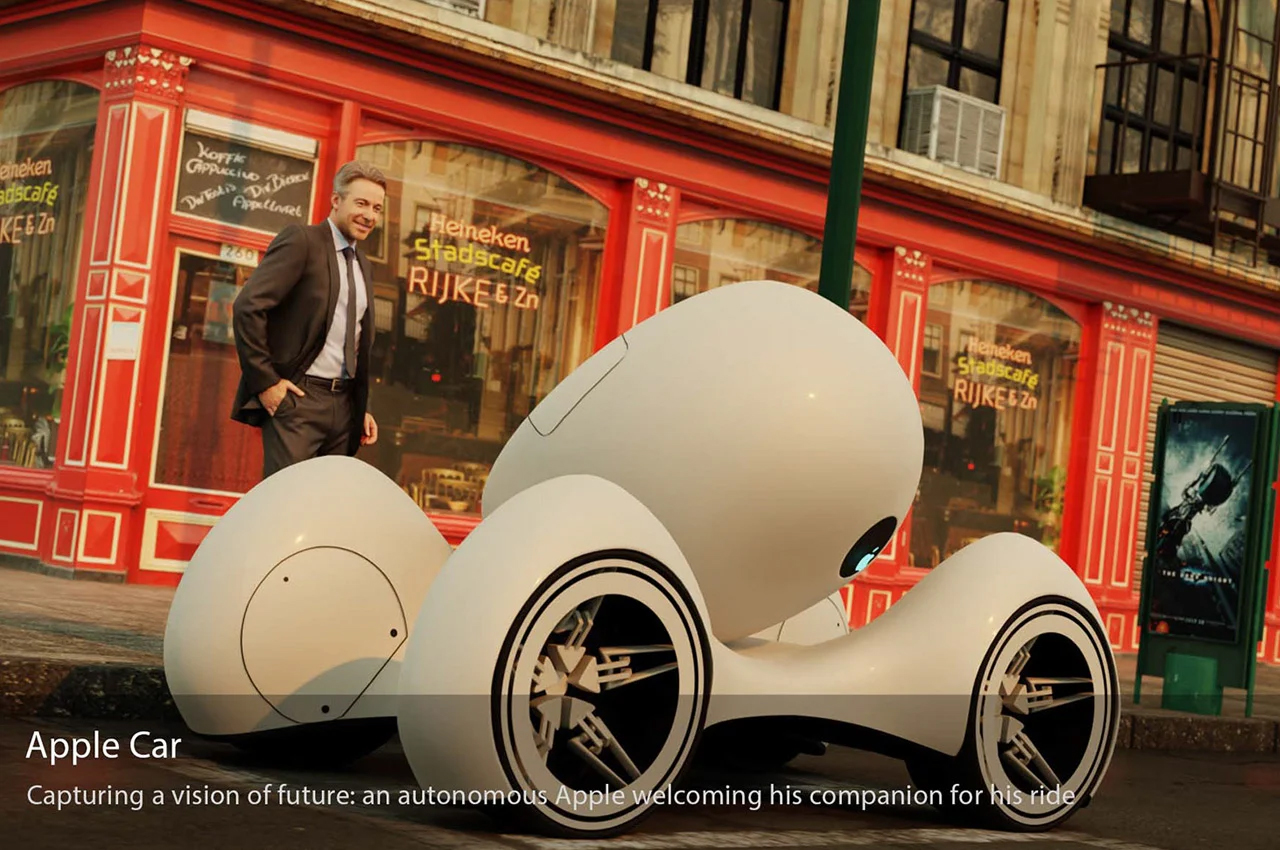 Devanga Borah merges imagination with reality as he visualizes the driving solo vehicle for Apple. The design student from Assam, India, releases his thinking process from inspiration boards to drawings and sketches up to the final 3D renders.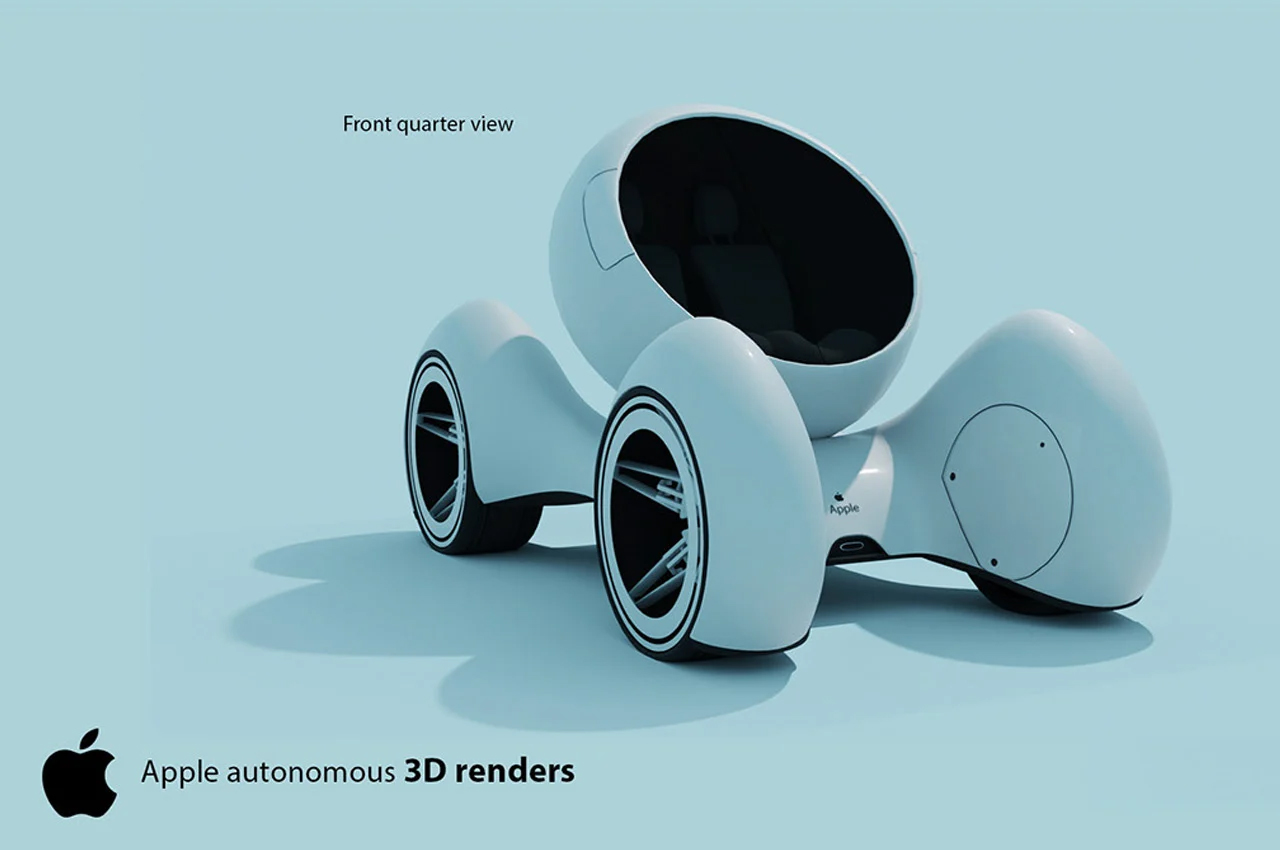 From idea to form, the micro-car is explored. And if calling it to show up is not enough, the two-seater concept gives its users the possibility of a 360-degree rotation in the pod, taking full advantage of the ride and the surrounding views. All is revealed once inside the swinging doors that reveal the fully modern cockpit. Although still early in the development phase, an autonomous, electric drive certainly sounds appealing. Also don't forget to check the best concept cars from largest automakers.