Netherlands-based Ugur Sahin Design has unveiled the Rolls-Royce RR X, a concept car that fuses the traditional elegance of Rolls-Royce with a bold, new aesthetic. Drawing inspiration from RR models such as the Wraith and Spectre, the RR X introduces minimalist design tweaks like sleeker headlights, defined edge-lines, and stunning aerospace-inspired rims.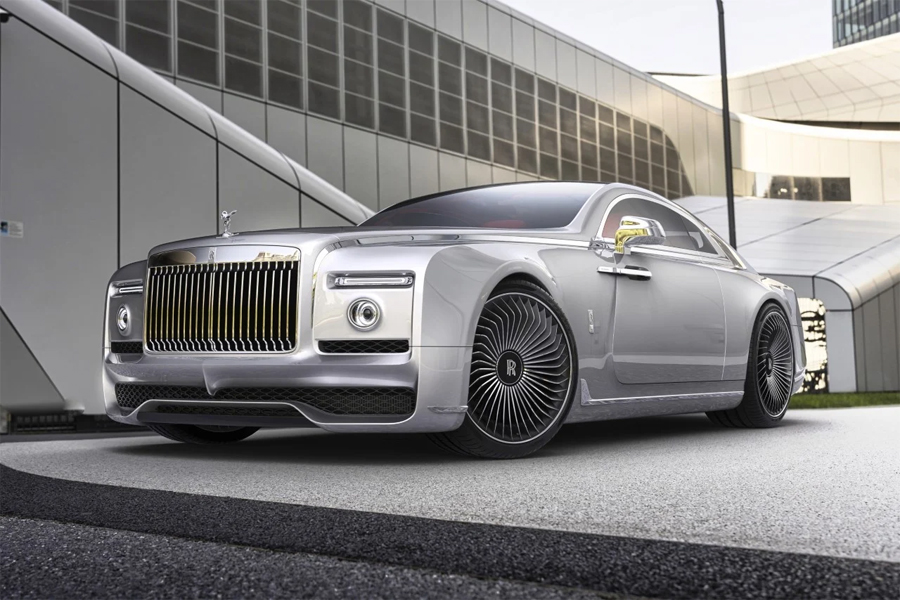 Striking a balance between tradition and innovation, the RR X is an exercise in design evolution. While the front is reminiscent of the iconic Phantom, the sides hint at the Spectre, and the rear is a complete revamp with a split rear-view windscreen and horizontal taillights, a departure from typical RR design.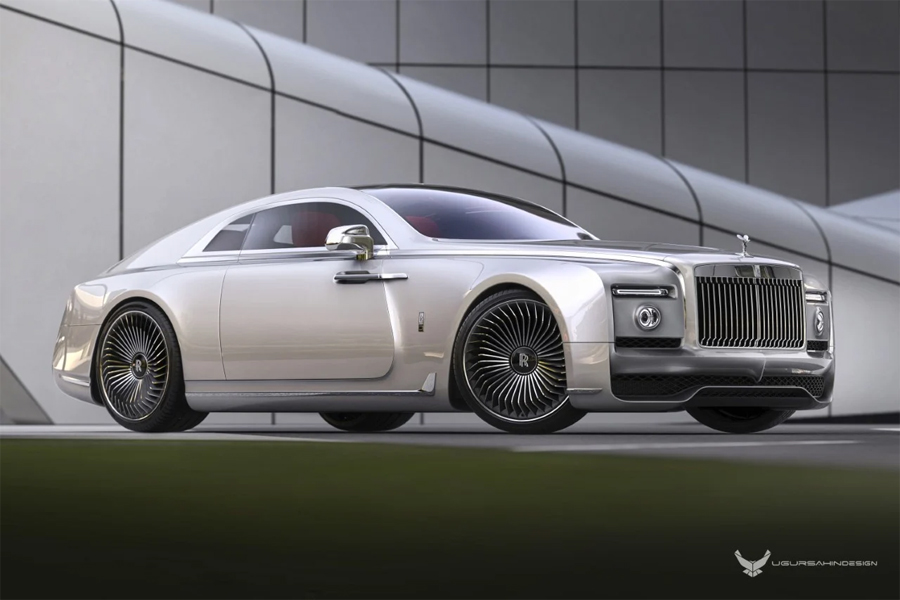 The RR X's headlights exude character, offering a substantial and discerning gaze. The slim design, augmented by fog lights underneath, enhances the road visibility. The rear of the car is where Sahin's creativity shines, featuring a single-panel windshield that extends to the top and splits at the back, creating an air-vent-like design. The split windscreen is matched by latitudinal taillights and integrated exhausts.
The wheel design, inspired by aircraft turbine shapes, nods to the RR brand's rich aviation history. The wheels also sport the iconic RR logo, as does the Spirit of Ecstacy adorning the hood. The car's roof is a single, panoramic windscreen stretching from the front to the top, enhancing the driving experience. The RR X also retains Rolls-Royce's signature suicide-style doors, leading to a luxurious red interior.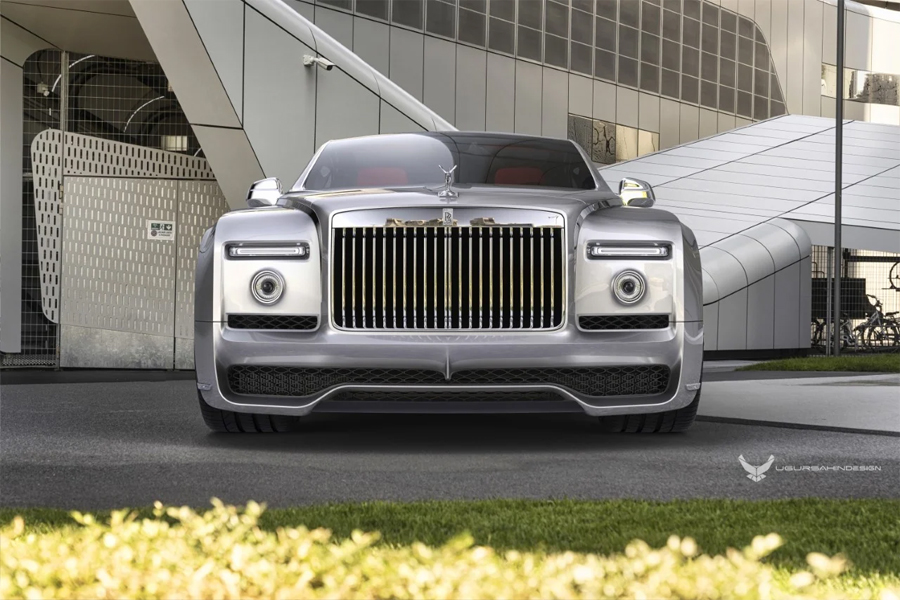 Ugur Sahin, who established his own studio in 2017, has a portfolio boasting designs for Alfa Romeo, BMW, and Ferrari, among others. His latest Rolls-Royce concept car stands testament to his ability to merge classic and contemporary design. Also be sure to check our list of the most beautiful cars in the world.