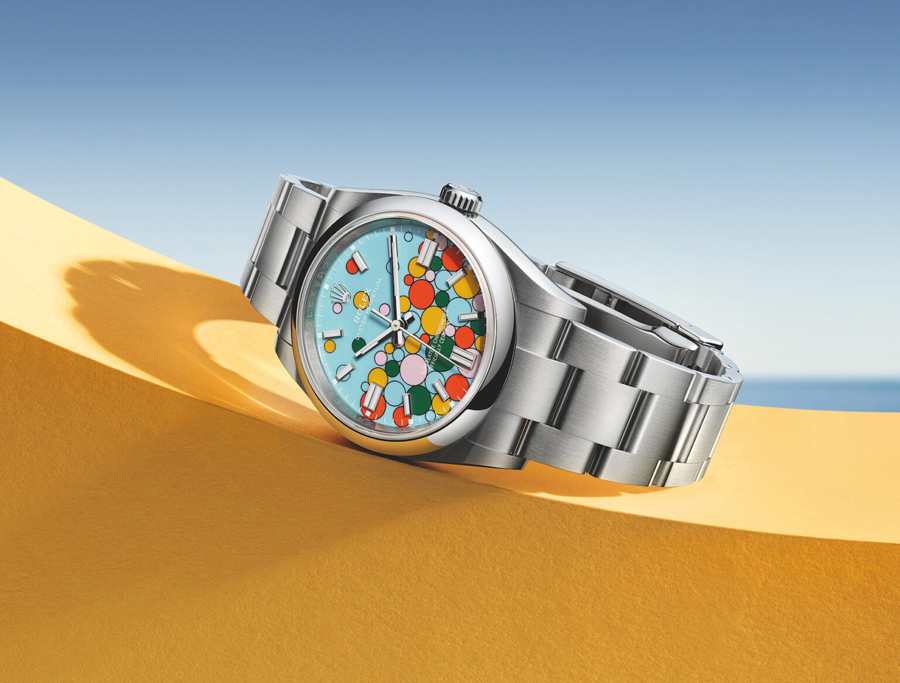 In 2020, Rolex – which it good for watch investment – introduced the Oyster Perpetual in a series of colorful lacquered dials. The latest edition puts all of those options into one cheerful watch. Available on 31, 36, and 41 models, the Rolex Oyster Perpetual Celebration features a turquoise blue background decorated with confetti-like bubbles in the various hues from each of the original lacquered OPs, including turquoise, candy pink, yellow, coral red, and green.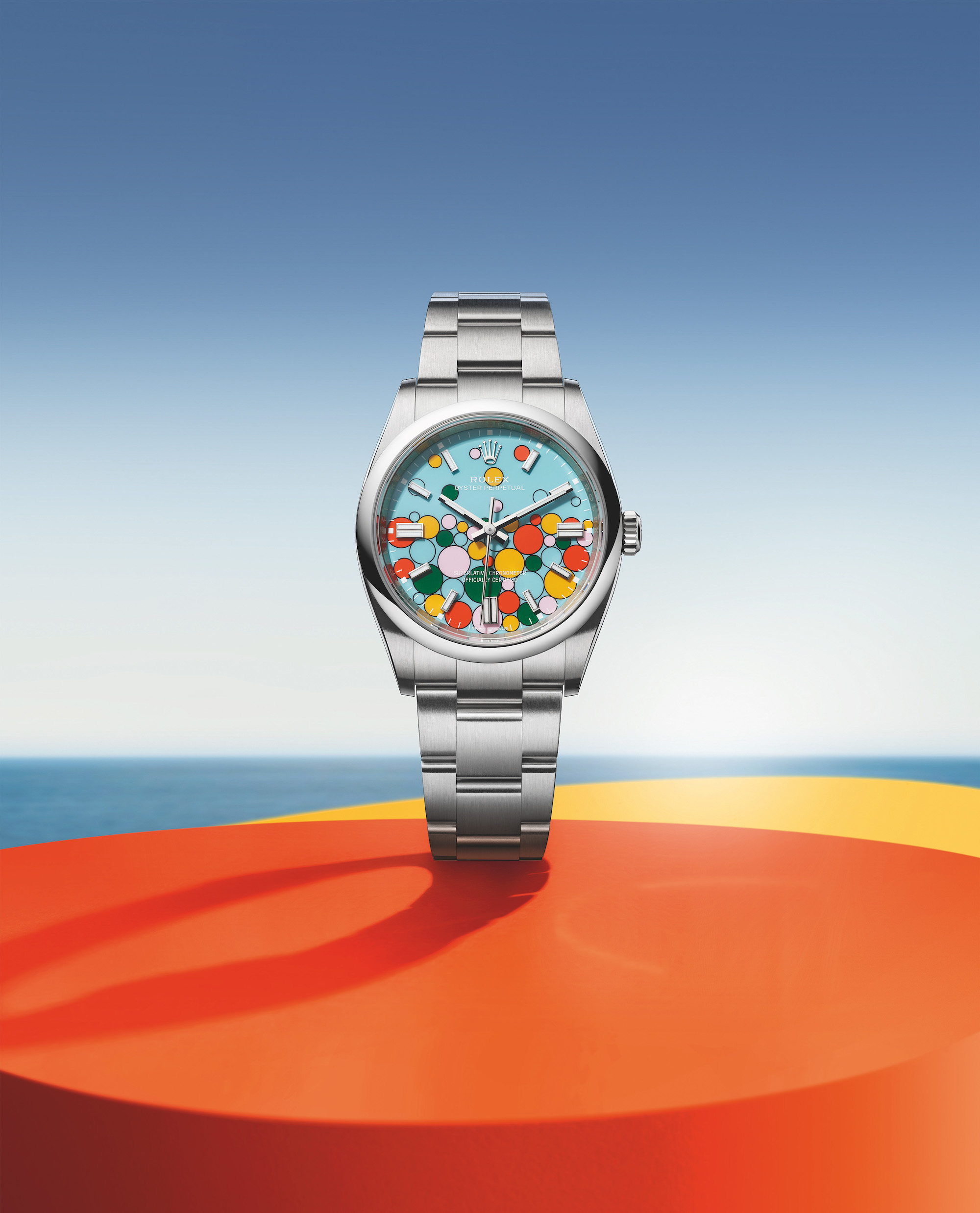 While the dials are new for 2023, the rest of the Oyster Perpetual watch specs remain the same as those already in the catalog; which is to say Oystersteel 100-meter water-resistant Oyster cases, time-only dials, Oystersteel three-link Oyster bracelets with Easylink extension-fitted Oysterclasps and, of course, "Perpetual" automatic movements.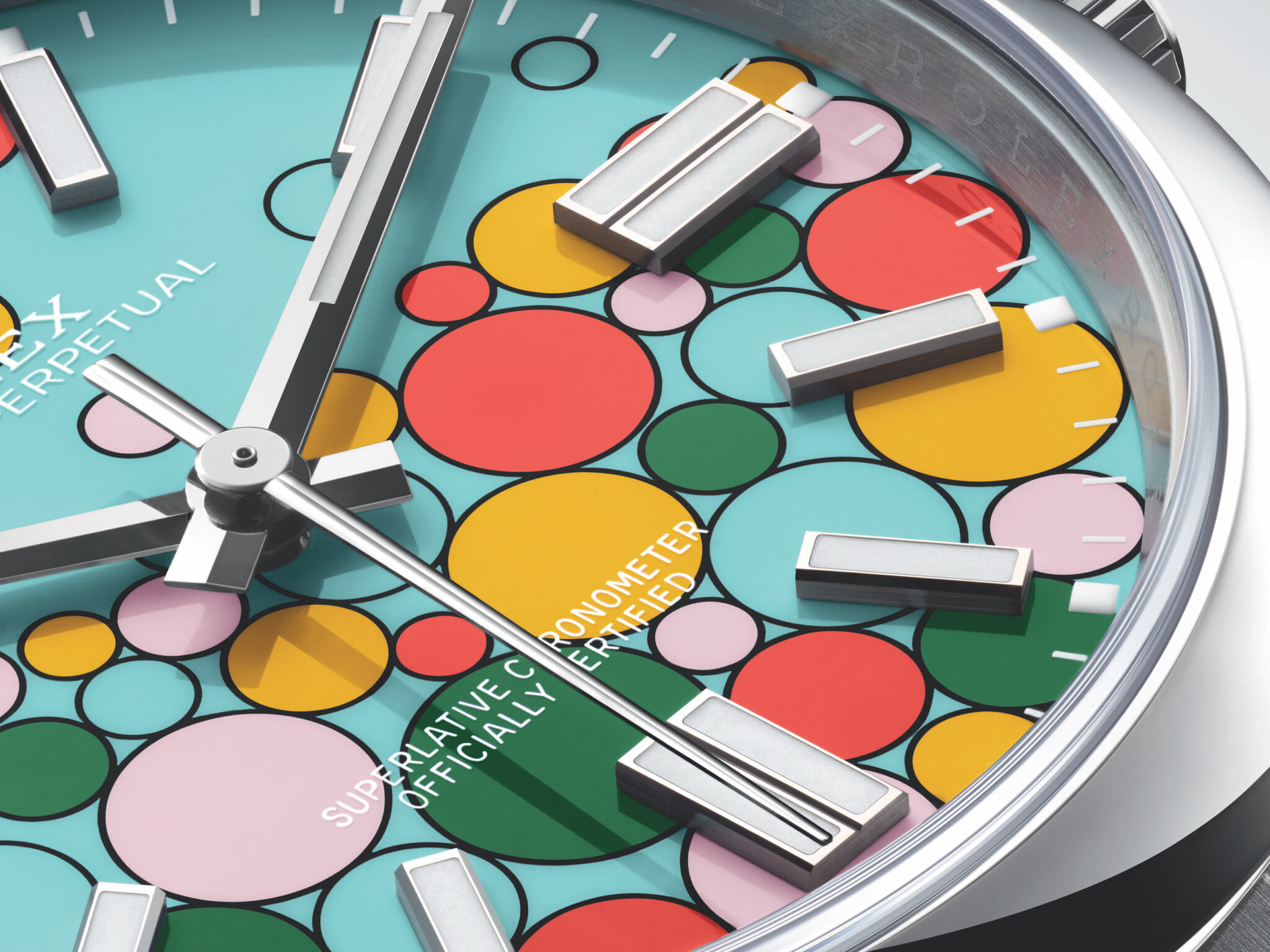 Identical to their predecessors, the Oyster Perpetual 41 and 36 run on Caliber 3230 while the Oyster Perpetual 31 is powered by Caliber 2232–all Superlative Chronometer-certified and all produced entirely in-house. Caliber 3230 supplies the watches with 70 hours of power reserve thanks to its barrel architecture and its patented Chronergy escapement with high-energy efficiency. On the other hand, Caliber 2232, which features a paramagnetic patented Syloxi hairspring, offers about 55 hours of power reserve.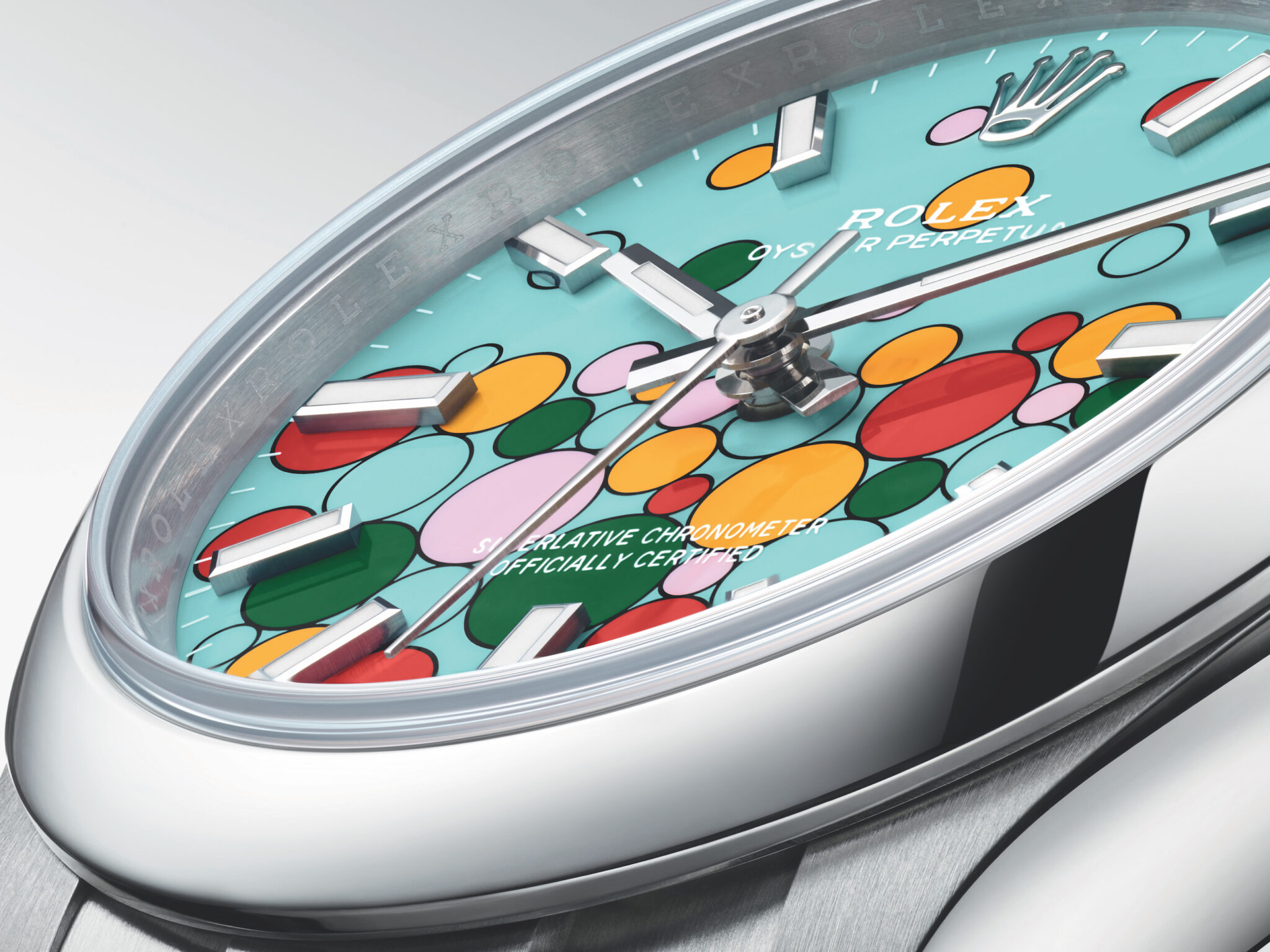 At first glance, these new Oyster Perpetual dials may seem out of left field for Rolex. However, Rolex is no stranger to whimsical dial executions and even if the watchmaker is often accused of being too conservative, it actually has a history of fun and playful dials. Just look at the butterfly, palm, and floral motifs that have joined the collection in recent years. That said, these are the most colorful yet. The multi-colored Celebration dial variants carry the same retail prices as other Oyster Perpetual watches in the collection: $5,650 USD for the Oyster Perpetual 31 ref. 277200, $6,100 for the Oyster Perpetual 36 ref. 126000, and $6,400 for the Oyster Perpetual 41 ref. 124300. And don't forget to check the most expensive Rolex ever sold.