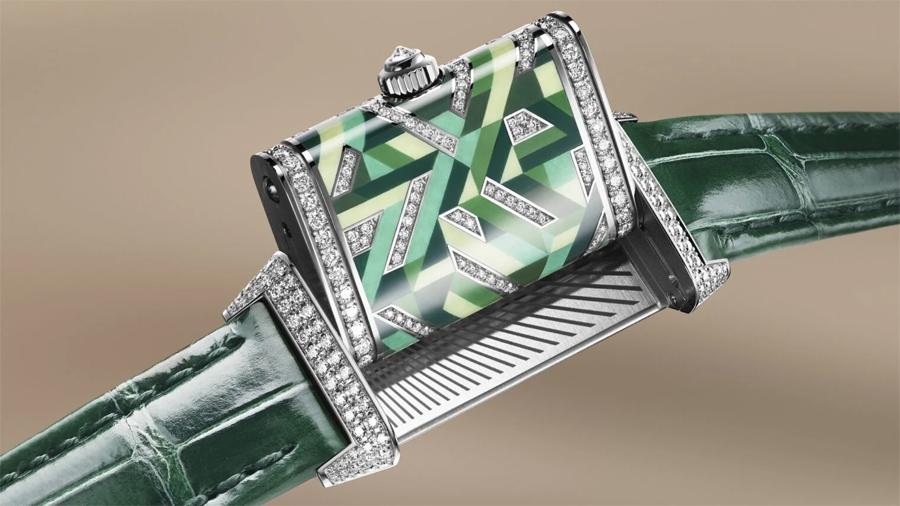 Jaeger-LeCoultre, the esteemed Swiss watch manufacturer, has recently introduced the Reverso One Precious Colours, a stunning and sophisticated new timepiece that combines high jewellery with Art Deco design. This new addition to the Reverso family pays homage to the geometric patterns that were prevalent during the Art Deco era, resulting in a stylish and versatile watch for women.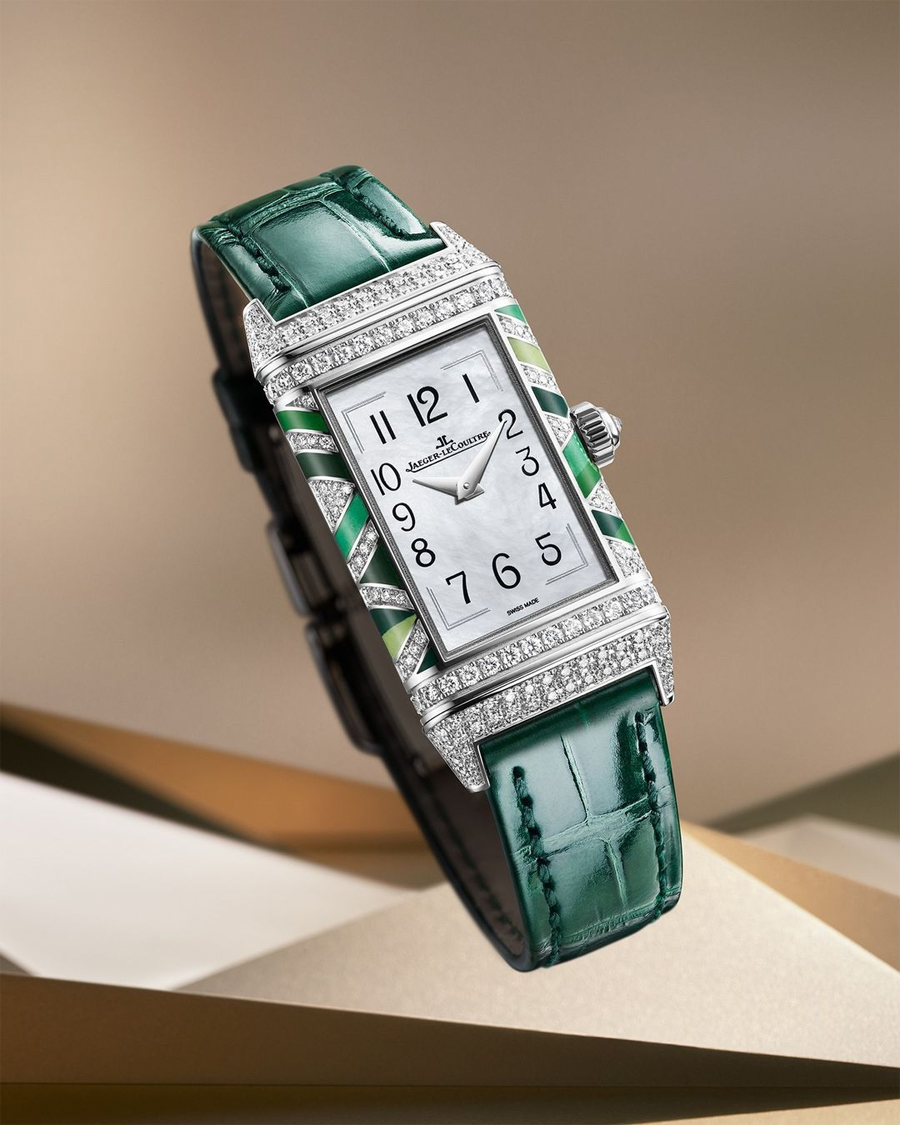 The Reverso One Precious Colours showcases a miniature-painted Grand Feu enamel geometric pattern, meticulously executed by Jaeger-LeCoultre's Métiers Rares artisans. The intricate pattern is hand-painted with a fine-tipped brush, layer by layer, until the enameller achieves the desired depth and intensity of each colour. To create a flawlessly smooth surface, the artist finishes the piece with layers of fondant.
This Art Deco-inspired masterpiece is available in two striking colour variations, both featuring a white gold background. The dazzling pattern, adorned with diamond-set accents, creates an optical illusion of depth and movement, reflecting the elegance and boldness of the Art Deco era.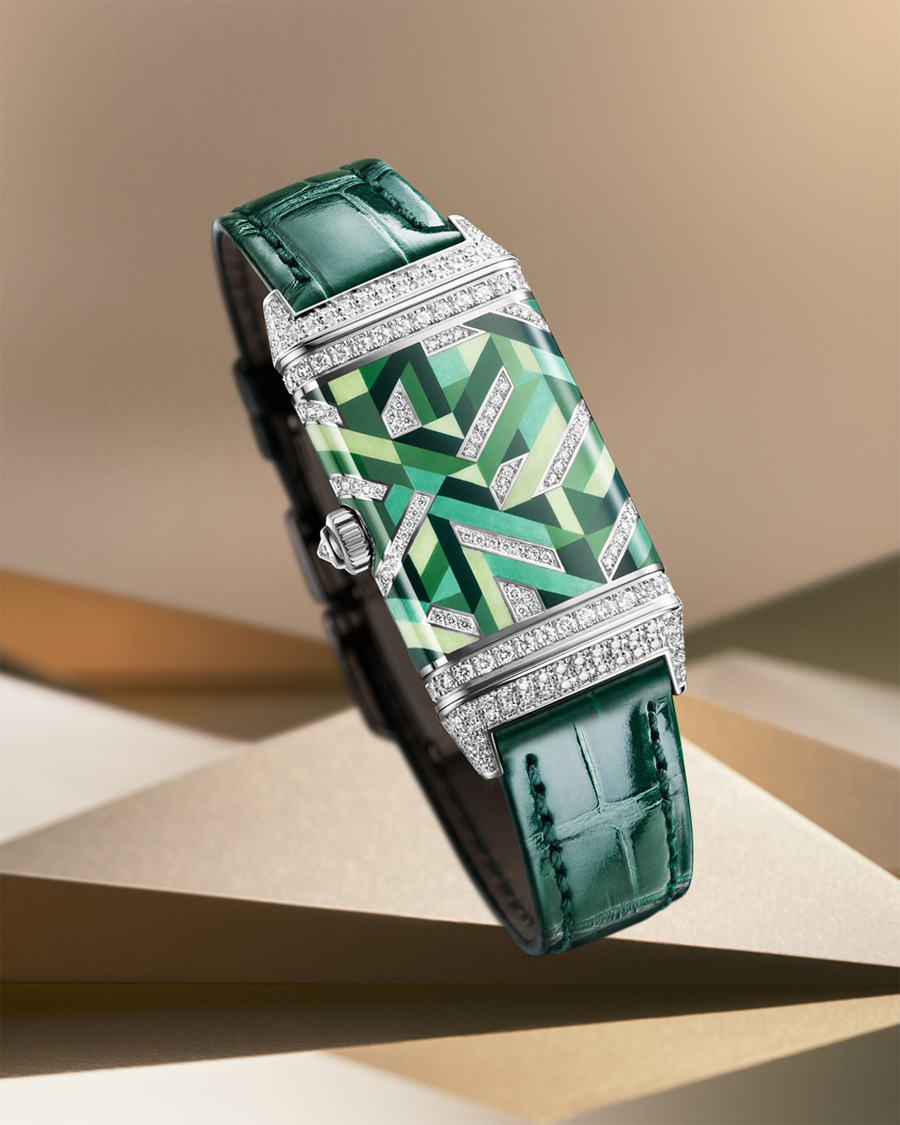 The watch's front dial, made of white mother-of-pearl, contrasts beautifully with the vivid enamelled frame and the sparkle of the diamond-set gadroons and lugs. The dial is further embellished with narrow gold brackets in each corner, applied numerals, and Dauphine hands, which are signatures of all Reverso One jewellery models. The timepiece is fastened with a shiny, colour-matched alligator strap, ensuring a perfect blend of style and comfort.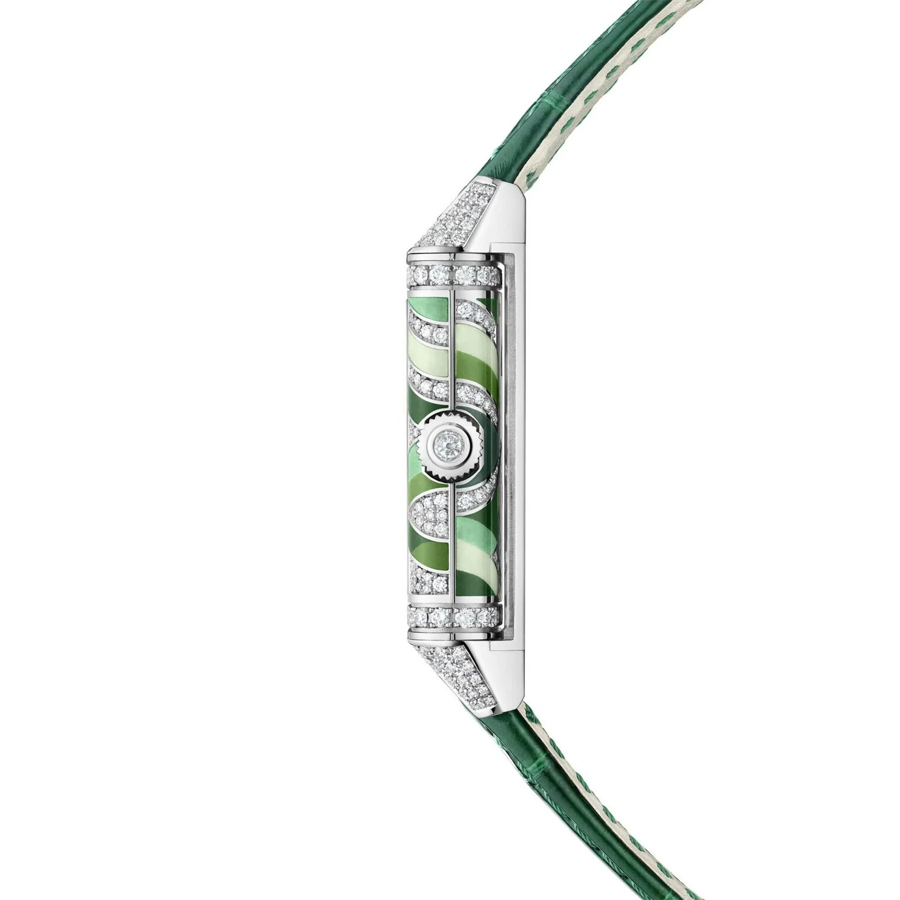 As a shining example of Art Deco design, the Reverso has remained timeless since its inception in 1931. Initially created for the polo field, it has evolved into a versatile and elegant watch for both men and women. With the Reverso One Precious Colours, Jaeger-LeCoultre has once again demonstrated its expertise in decorative crafts and fine jewellery techniques while seamlessly merging art deco inspiration with modern sophistication.
Lionel Favre, Head of Design at Jaeger-LeCoultre, said, "With the Reverso One Precious Colours, we have reaffirmed our expertise in decorative crafts and fine jewellery techniques, while also showcasing our ability to seamlessly merge art deco inspiration and modernity."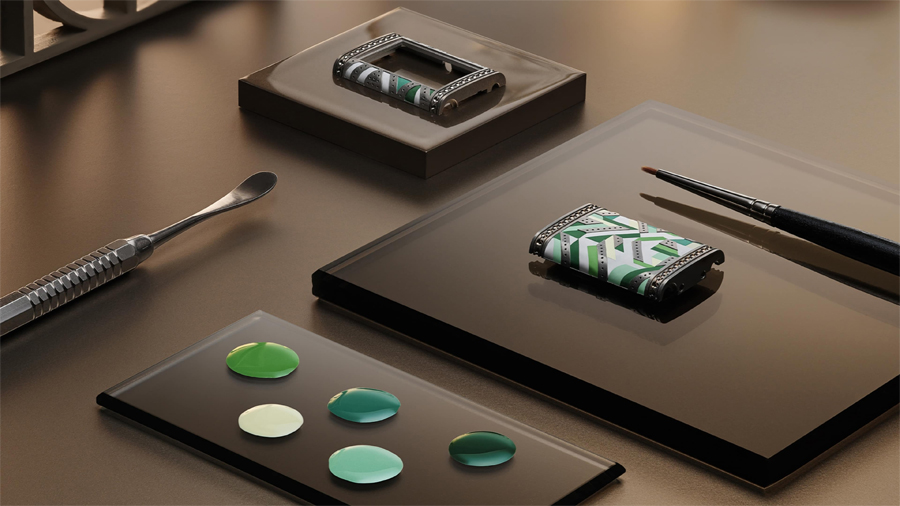 The Reverso One Precious Colours is a testament to Jaeger-LeCoultre's dedication to creating technically sophisticated timepieces that are both visually stunning and functional. With its bold and feminine interpretation of the Reverso, this latest offering is a jewel to be worn and admired by discerning women worldwide. Also be sure to check our article about the most expensive watches in the world.