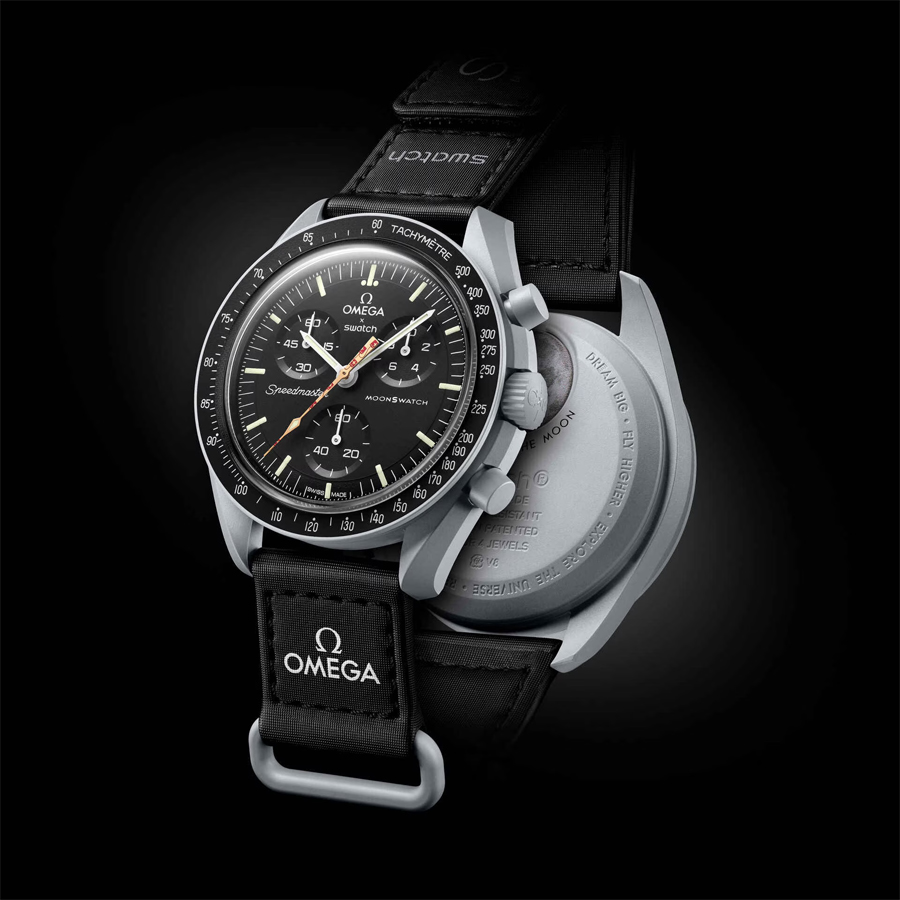 On the heels of National Swiss Day, the collaboration between OMEGA and Swatch resurfaces with an exquisite rendition of the MoonSwatch. As an ode to the August 1st celebrations, the watch-making giants have jointly introduced the newest edition of their immensely popular "Mission to the Moon Moonshine Gold" timepiece. This innovation, though dazzling in its own right, isn't just about timekeeping; it's about heritage.
Drawing inspiration from the Swiss National Day, the latest MoonSwatch is much more than a regular wristwatch. Its gold-plated seconds hand, which is crafted exclusively during a full moon, in this case, July 2023, features a captivating red Swiss lantern pattern. This lantern, painted atop the gold center chronograph seconds hand, serves as a tribute to the rich Swiss culture and is reminiscent of National Swiss Day's spirit.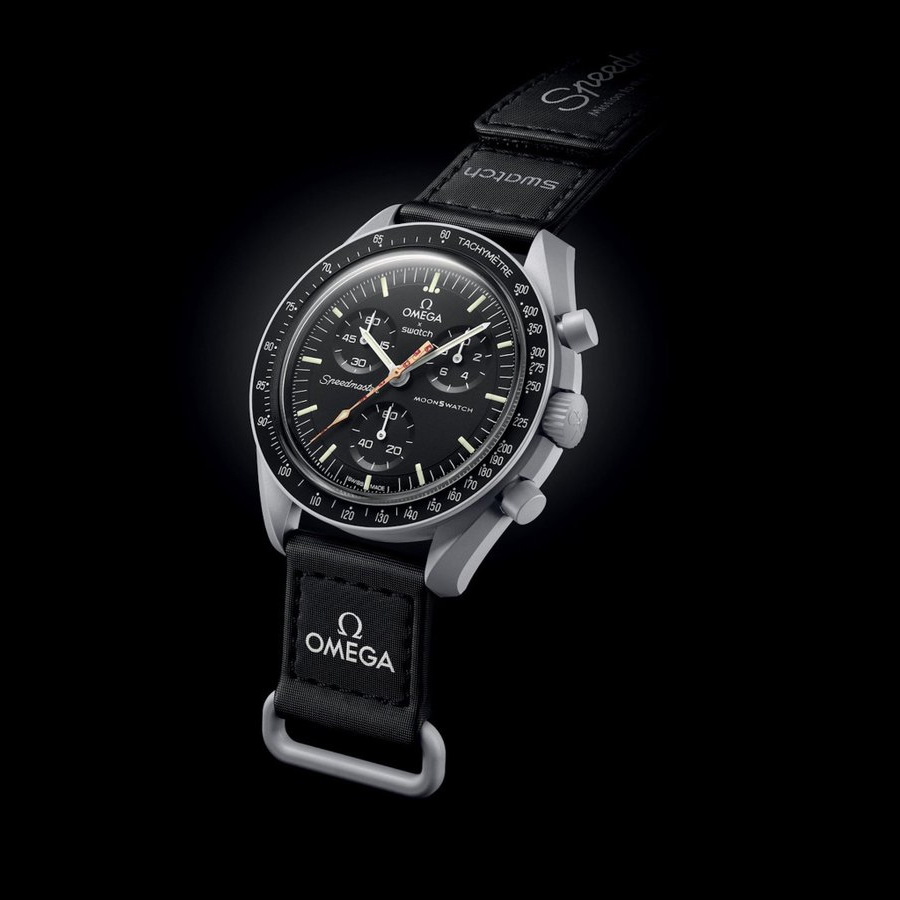 Those familiar with the collection might find similarities with the "Pink" edition launched in May. However, the latest "Swiss Lantern" edition diverges with its distinctive Swiss-inspired hand-finishing. Beyond the seconds hand, the Moonshine Gold MoonSwatch retains its iconic features. From the signature black and grey "Mission to the Moon" case, manufactured from Swatch's pioneering Bioceramic material, to the black velcro strap and the efficient quartz movement, the watch doesn't compromise on its original attributes. Also be sure to check our list of 50 best black watches for men.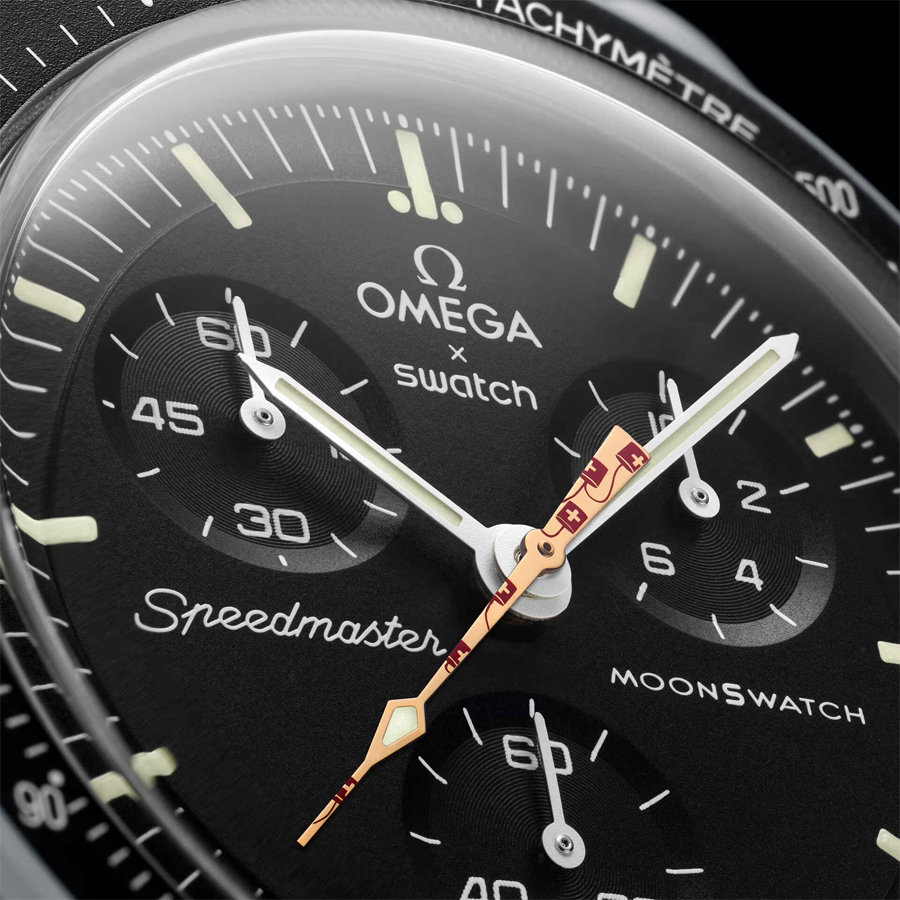 A MoonSwatch would not be complete without the emblematic moon-like cover that gracefully hides the watch's battery hatch, further emphasizing the lunar connection.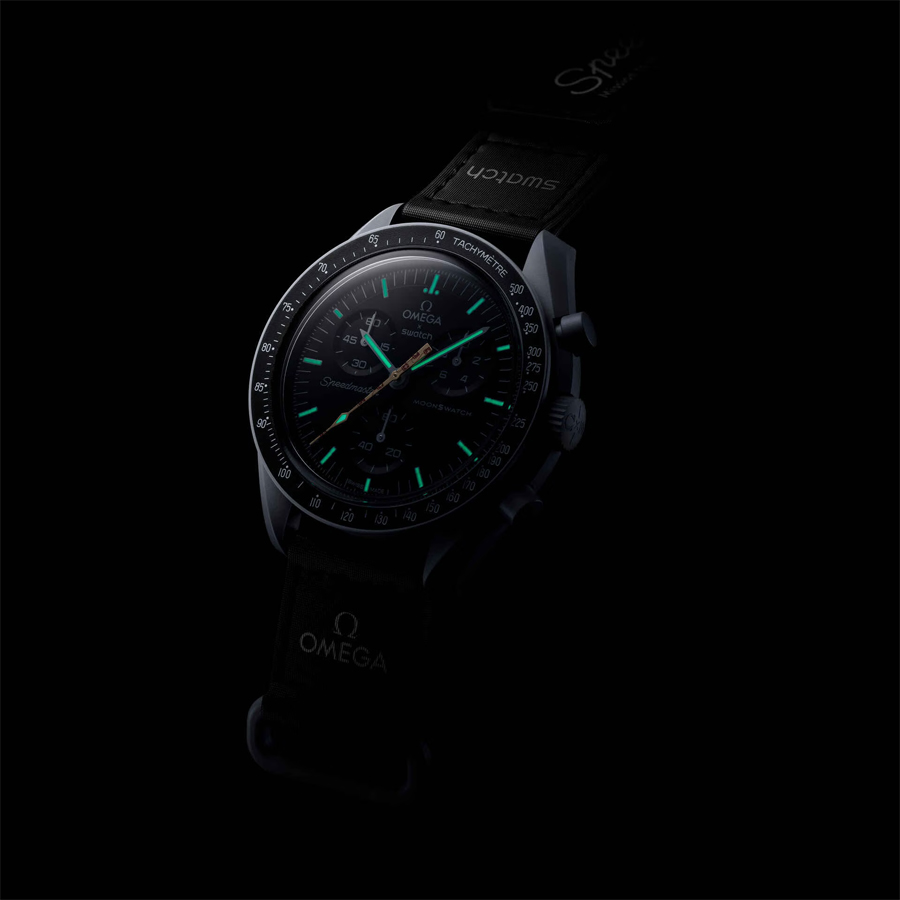 For enthusiasts eyeing to augment their collection or new admirers swayed by the Swiss allure, the Moonshine Gold "Swiss Lantern" MoonSwatch will be available worldwide in Swatch locations from tomorrow, priced at $300. Moreover, for those who can't wait, it's noteworthy that this special edition is already making waves in resale markets.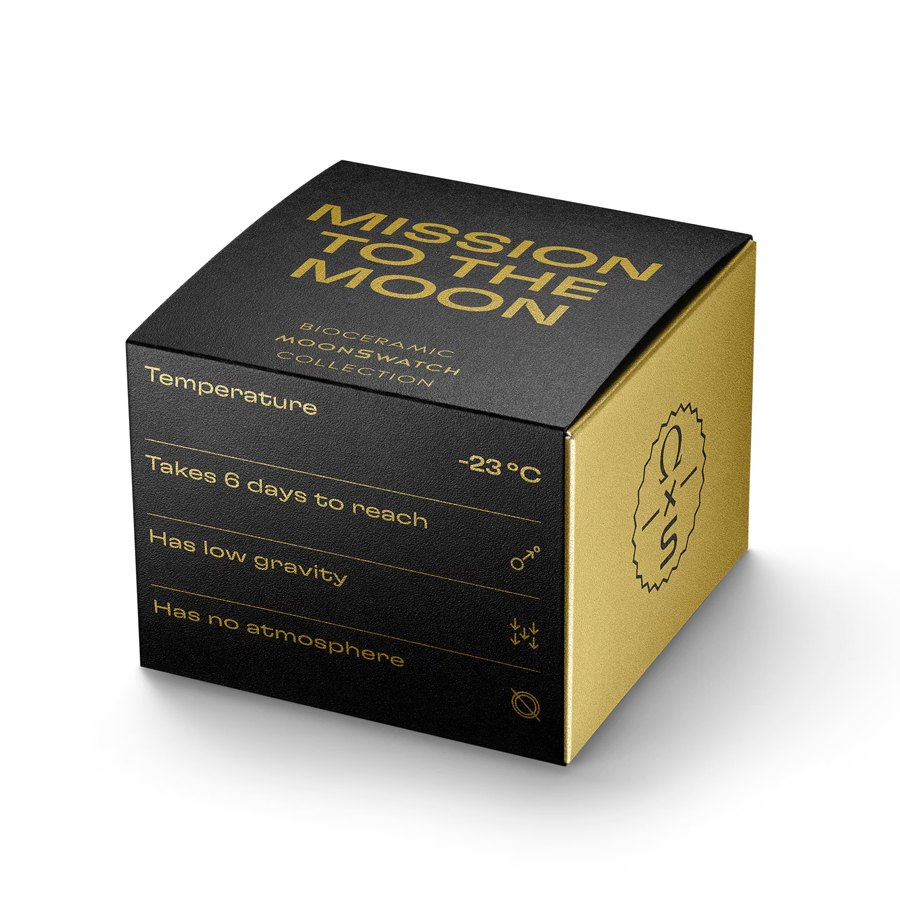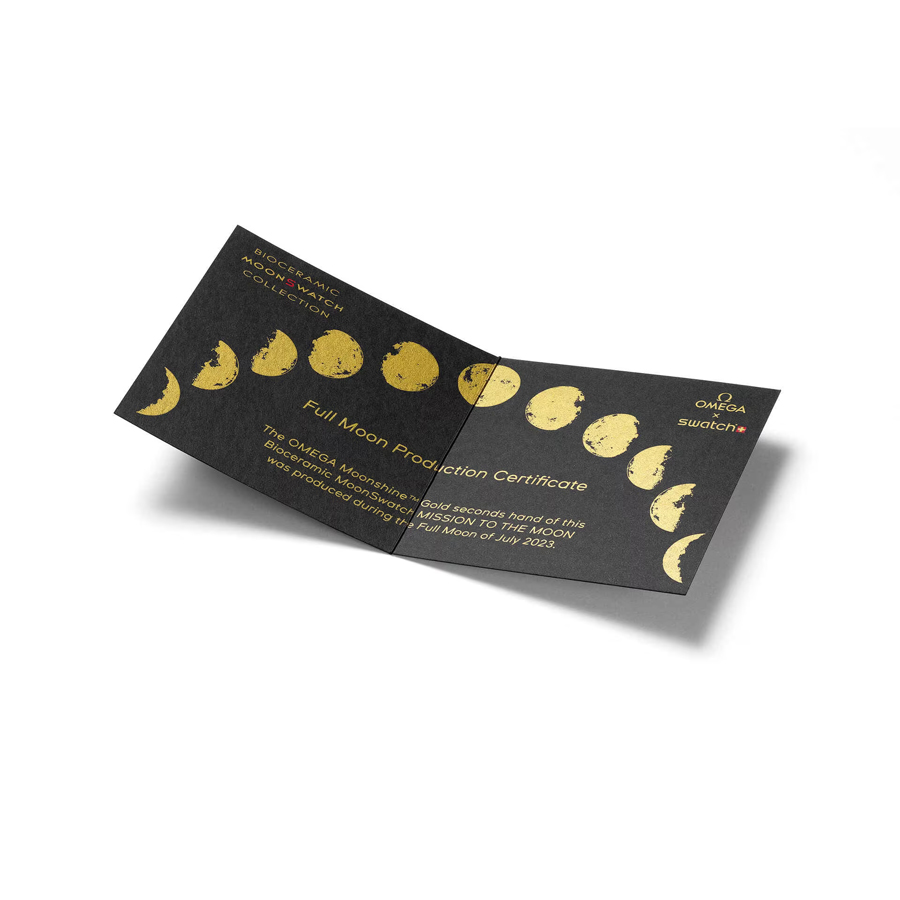 Celebrate Swiss heritage, craftsmanship, and the romance of the moon with this latest OMEGA x Swatch creation. Whether you're a seasoned collector or just diving into the world of horology, this MoonSwatch promises a blend of tradition and modernity, much like Switzerland itself.