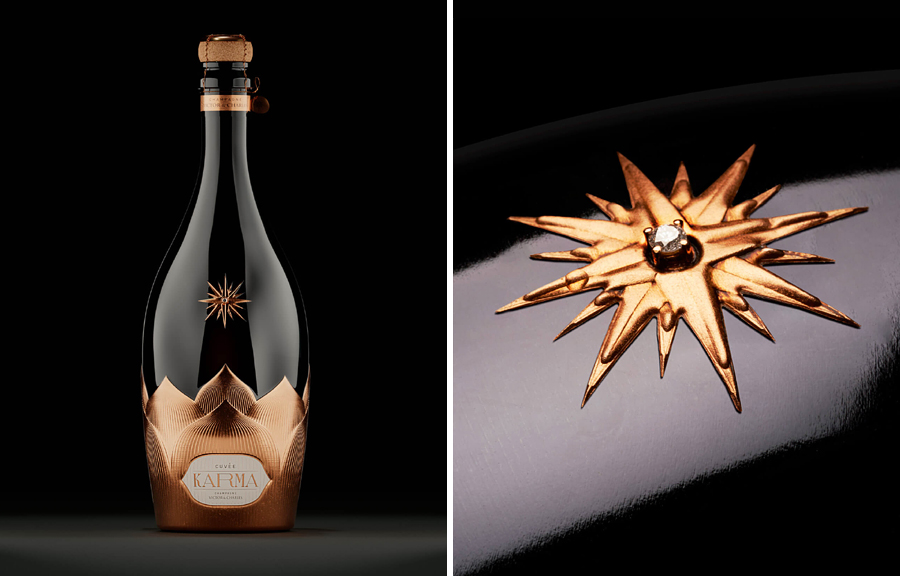 Belgian winery Victor & Charles' cuvée Karma comes in a one-of-a-kind bottle inlaid with a real diamond. Just 1,000 units of the limited-edition Champagne were produced.
Aiming to create his very own cuvée de prestige, Filip Mertens – the founder of Belgian winery Victor & Charles – worked with WeWantMore design studio for the packaging design. Called Karma, the Champagne comes in an opaque bottle with lotus-inspired decoration on the facing. The rose gold embellishments (Applic'Etains) are made of pewter. The three pewter labels, manually placed on each bottle, boast intricately embossed shapes.
The brand's logo in the center of each bottle is embedded with a single diamond. "As I come from Antwerp, the world's diamond capital, I was inspired to integrate a certified diamond into the packaging design," Mertens tells Luxe Packaging Insight. Each bottle comes with a certificate issued by HRD Antwerp to ensure the stone's authenticity.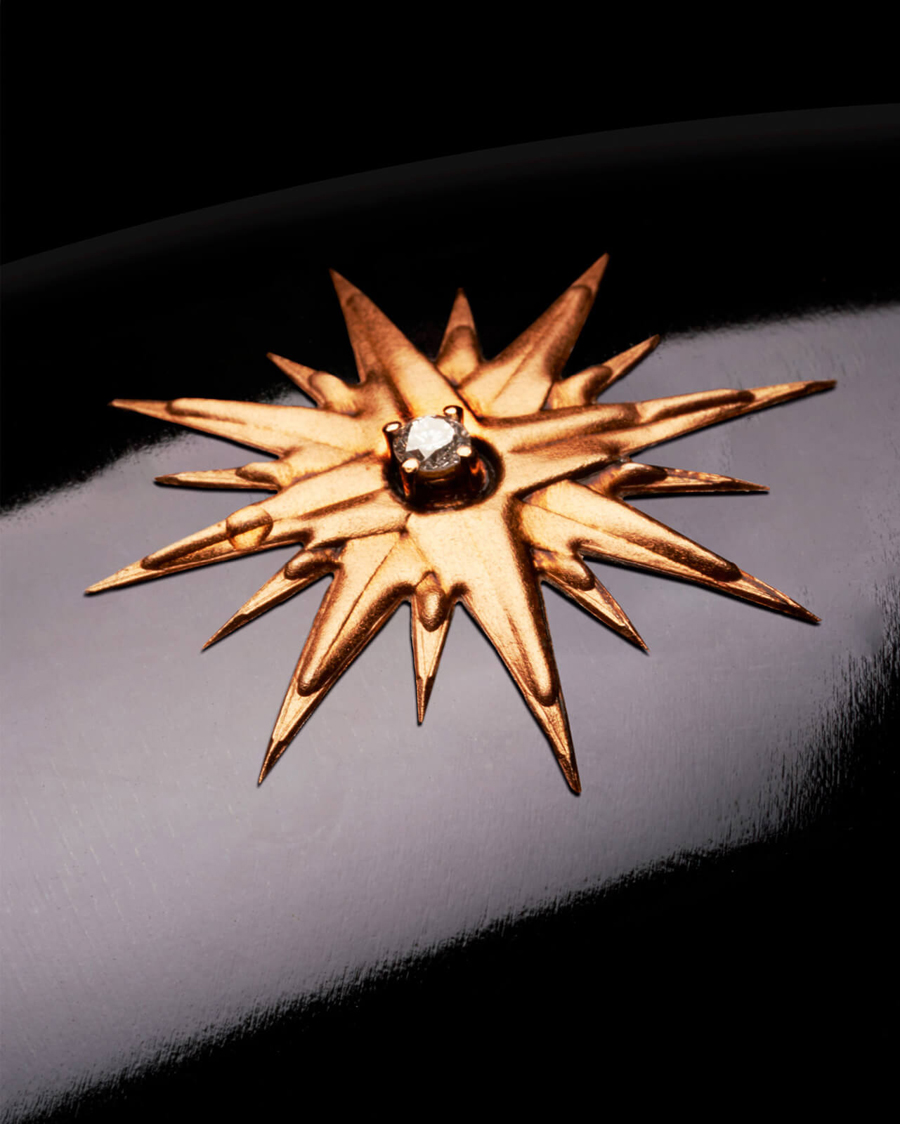 Cuvée Karma is a dosage zero Champagne – meaning it contains less than 3 grams of sugar per liter – and blends Chardonnay, Pinot Noir and Pinot Meunier. The bottle is topped with a cork stopper (Prioux) and a rose gold capsule (Vipalux).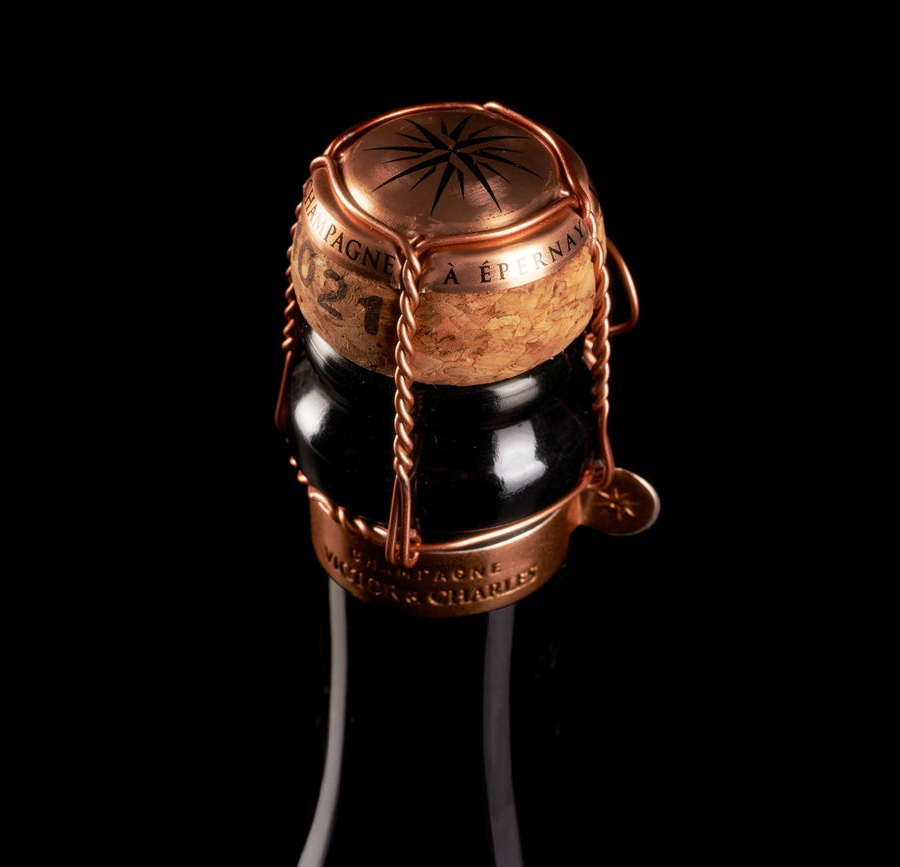 It comes in a cardboard coffret (Full Pack) from the stock Luxe line, personalized with copper hot-stamping and a custom-made sleeve. A limited-edition, just 1,000 Karma bottles were produced, priced at €549. Also don't forget to check our list of the most expensive bottles of wine in the world.