Need to create perfect hotel website? And for free? If so, check out these 30 amazing free web templates and WordPress themes for hotel websites. In this collection you will find hotel templates for free download as well as free hotel themes in the form of ready-made online solutions.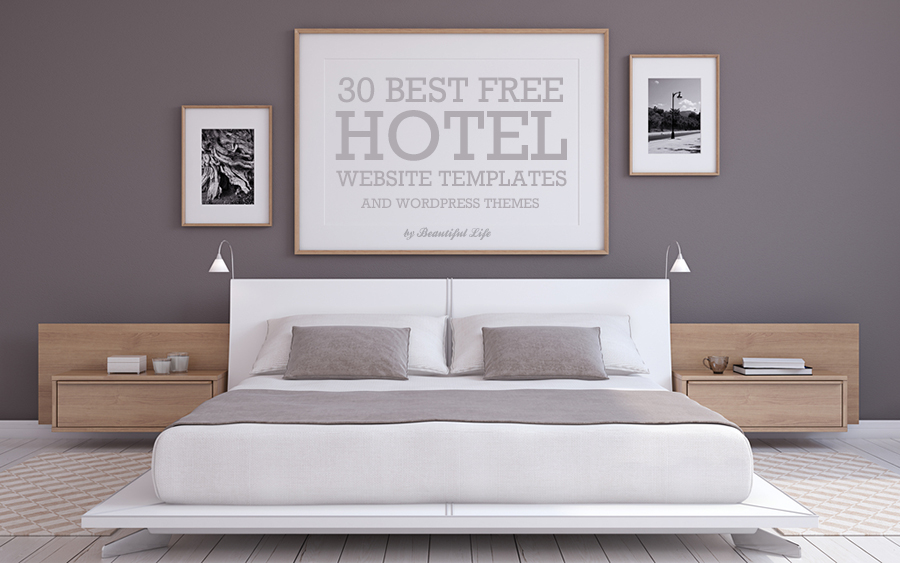 No longer does the guest get the first impression of your hotel upon arrival. It starts far before when they browse through your site. How should a great hotel website look? We take a detailed look into the essential features of free hotel website templates. You can use them for creating your website or use one of the best free website builders for this purpose.
Sophisticated Layout
When it comes to holidays, vacations, and even business travel, customers like to be associated with a hotel brand that is well put together. Not every hotel can compare to Waldorf Astoria, but it has to be neat and attractive at the very least. Your website is the precursor to the actual visit. It has to reflect the design philosophy of your business – sophisticated and offering an ambiance worth visiting again and again.
Attractive Home Page
The Home Page is usually a large image or several images in a carousel. There have to be images of the lobby, swimming pool, the interior of suites, and restaurants. The pictures have to be warm, and the hues have to be adjusted by an expert post-shoot editor. It goes without saying that the actual portfolio has to be shot by a professional photographer.
Gallery
This section is a more expanded version of the Home Page. The images you upload would show the various categories of rooms, including the attached bathroom, tiled walkways leading to the beach or marina, bar, happy occupants, and outdoor activity like a charcoal grill.
Few shots of your chef, sommelier, and maitre d'hotel are also a welcome addition and provide a warm, uplifting human touch to the website.
USP List
Do you offer destination wedding packages or host corporate summits? Why are you better than your rivals? There are at least a dozen hotels of the same category in most destinations. How do you stand out, and what do you offer?
At the bottom of the Home Page, list a few of the reasons in brief with no more than 50-word text attached to subheadings that clearly spell out your sales proposition.
Testimonials
What do your past customers have to say about you? Nothing is more impressive than peer to peer feedback. It offers social proof that your hotel is worth the price the customer is paying. Include a testimonials section with at least five and no more than twelve feedbacks.
Blog Section
Of course, it goes without saying that your site needs a blog. A blog is essential to get SEO mileage as well as present the various reasons why a stay at your hotel is a fabulous experience that a visitor would never forget.
Contact Us
In the case of hotels, this is of crucial importance. Due to yield management, you would have variable pricing, and a customer has to know what your rates would be four months from today. Your sales or front desk personnel have to be easily reachable by phone or email.
Hotel Website Templates – How Are They Set Up
It is not difficult to find hotel website templates. But most of them are not perfectly optimized for your hotel site. To create perfect hotel website with several live sections especially related to bookings and availability, you should use templates that can be tweaked slightly to look exactly as you want.
Simple Header – Almost every hotel website template uses HTML5, CSS, and some jQuery. Keep the design of the header simple and minimalist. Most business sites do not use large headers. Usually, the header is 1000 pixels by 100 pixels.
Featured Area – This part uses jQuery for hosting a slideshow or carousel. All the images need padding of 5 pixels, and you should not use more than six images. It would make the site difficult to load since these have to be high-resolution files.
Boxes Area – Most hotel templates find it convenient to present Services, Events, Restaurants through a conveniently placed box on the Home Page, which provides a sneak preview and teaser text. This saves loading the full website but offers an idea about what the rest of the site holds.
AMP Capable – The free templates for hotel website have to be able to handle Accelerated Mobile Pages format from Google. It is important that the template is designed keeping this in mind. Unless you offer a seamless browsing experience from any device and every screen size, you would not be able to rank high on Google. After all, that is why you have a website.
What To Keep In Mind When Selecting A Template
By now, it is clear that a website for hotel must be unique but share some convenient features that add to its appeal. Let us take a closer look at what your hotel website must-have.
Target Clients
There are various categories of hotels. Holiday Inn is not the same as a spa resort. Business travel, budget vacation, luxury hotels are different categories. Your website has to have the same tonality as the customers you wish to address. For targeting those who are traveling due to work, your site would be imperceptibly more monochrome and for vacationers sport more saturated hues.
Ease of Booking
It is imperative that the guests have a smooth booking experience with a drop-down calendar and a room selector slider according to budget. The booking must clearly display the time of arrival and stay in hours as well as checkout time. Large CTA "Book Now" buttons are also crucial to convert leads.
Virtual Walk-Through
In the age of VR, it is quite easy to organize a walk through applet that takes the visitor on a guided tour of your resort. They would be able to view the scenery and make up their mind if they like the position and view. This is a great way to avoid negative comments and testimonials later.
Brand
Branding is quite important to a hotel. It helps if you set up at more locations later on. Not only does your logo have to be personalized but also the site and the way it feels. You have to present a top-notch customer experience from the time a guest books his stay to the time they depart.
Experience Planner
What are the activities that a visitor could indulge in? Jacuzzi, a relaxing day at the spa, yoga, and meditation – what are the facilities you offer. List all of these and allow the visitor to understand which can be fitted in. Most modern vacations are quite short and no more than a week-long. If your customers can plan the sequence in which they can arrange their activities, they would feel more fulfilled.
How To Build The Best Hotel Website?
Before you jump in headlong, take a look at your budget. Template designing is similar to interior decoration—the more you spend, the better the results, although there are exceptions. While you may consider hiring a web developer to create a custom site, it's also possible to achieve a professional look on a budget. In fact, there are free website templates and themes that provide a high-quality foundation for your website, allowing you to achieve impressive results without breaking the bank. Whether you go for a premium or free option, the key is to find a template that aligns with your vision and functional requirements.
Otherwise, a platform such as WordPress and Wix has plenty of hotel website templates to choose from. With some modifications, they can be adapted and used ideally. Most of these themes only need a cosmetic makeover and have been tested for SEO.
The best hotel templates are simple but have an element of convenience built into them for ease of use as well as pleasing aesthetics.
Free LT Hotel WordPress Theme [ download ]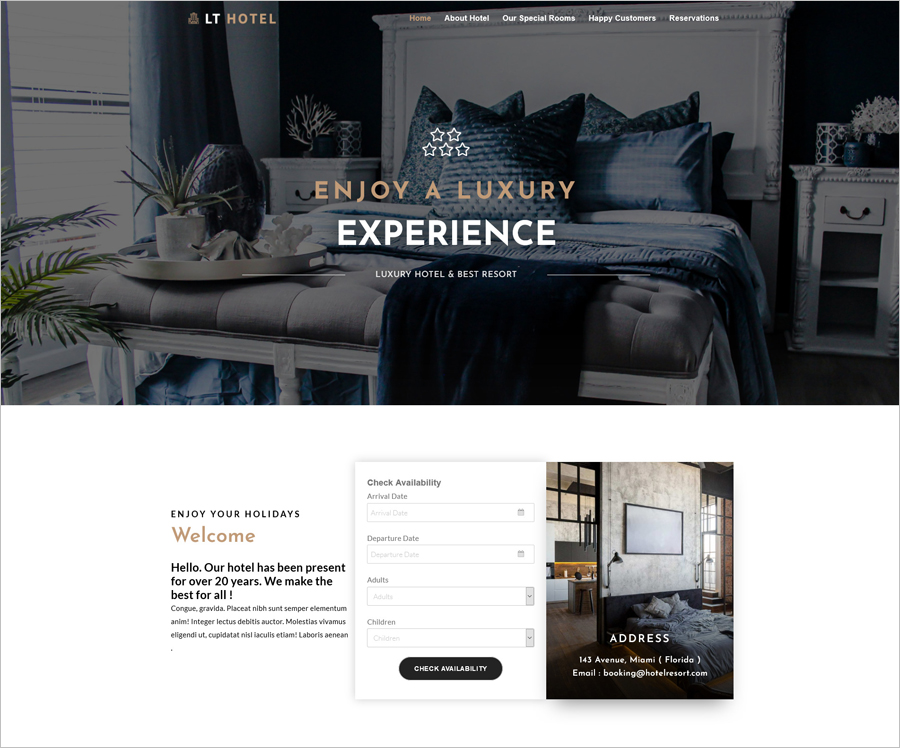 Free HTML5 B&B Website Template [ download ]
Free Resort & Hotel Template [ download ]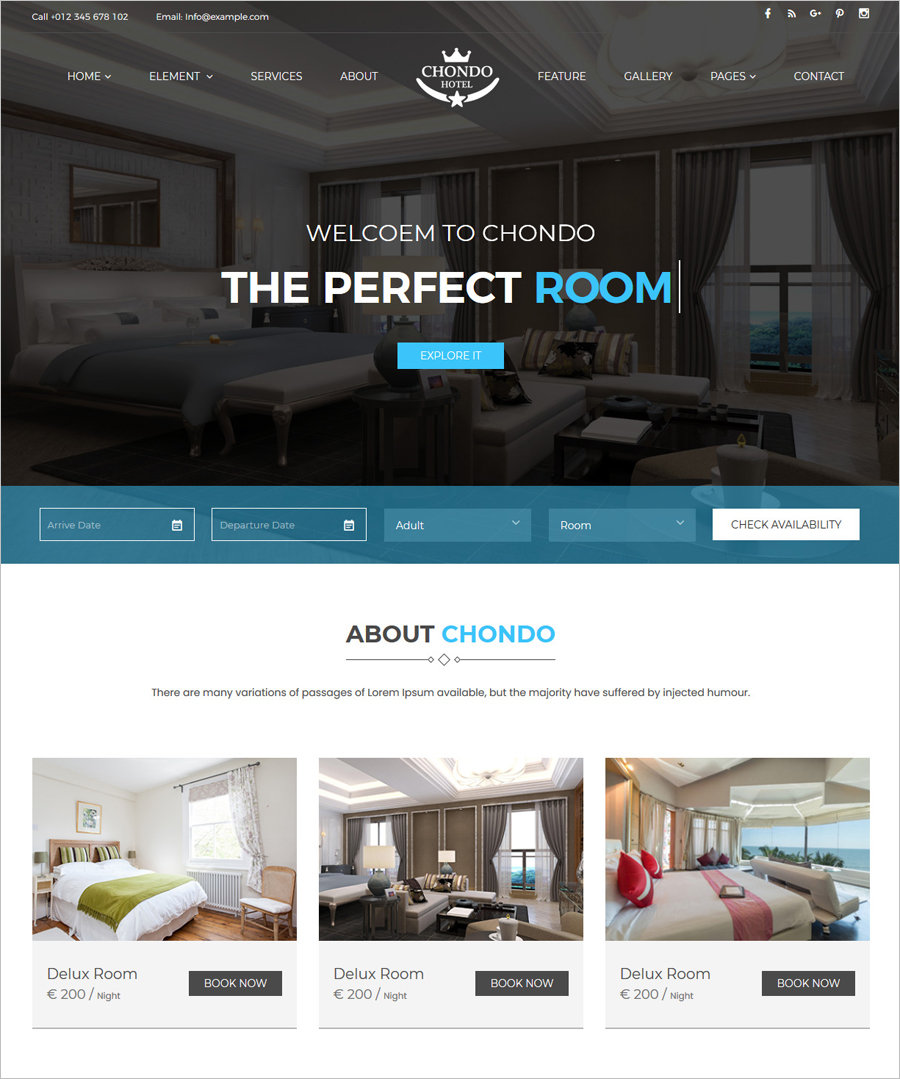 Free Mountain Hotel Website Template [ download ]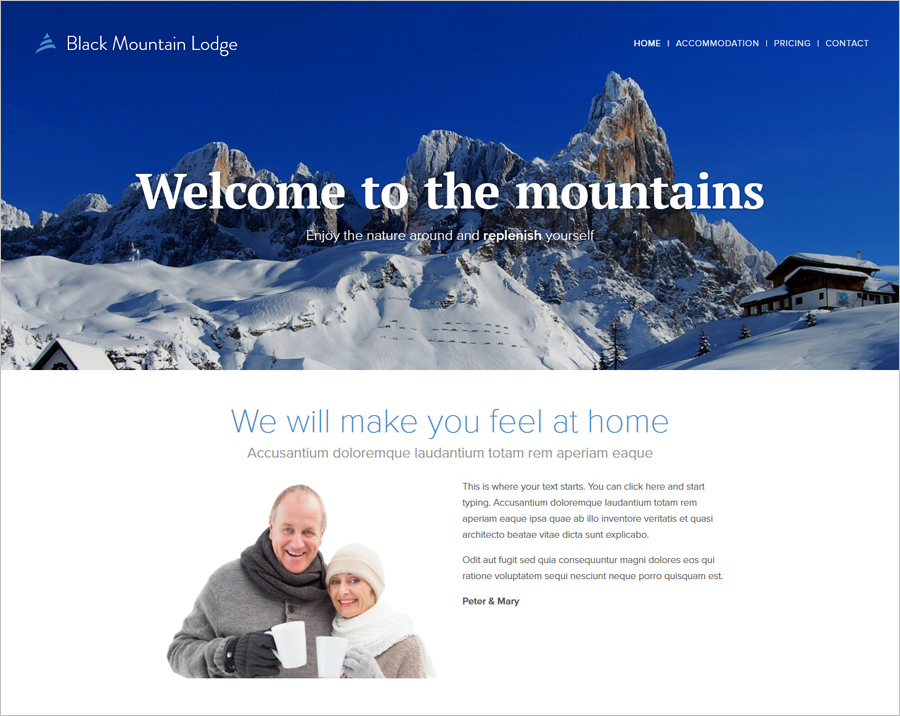 Free Modern Hotel Website Template [ download ]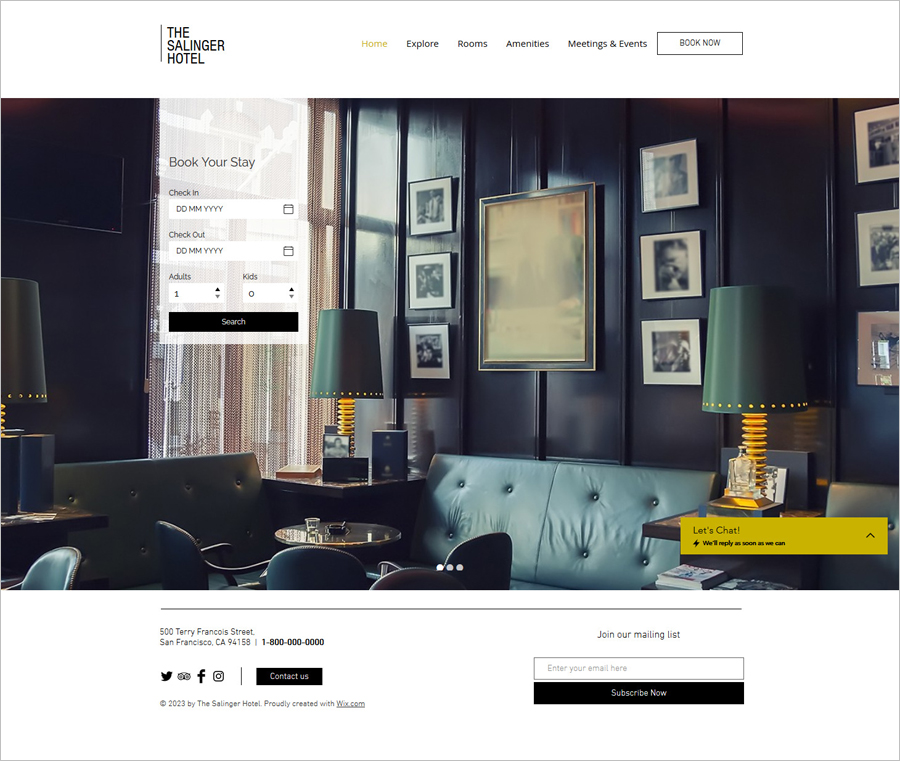 Free Accommodation Website Template [ download ]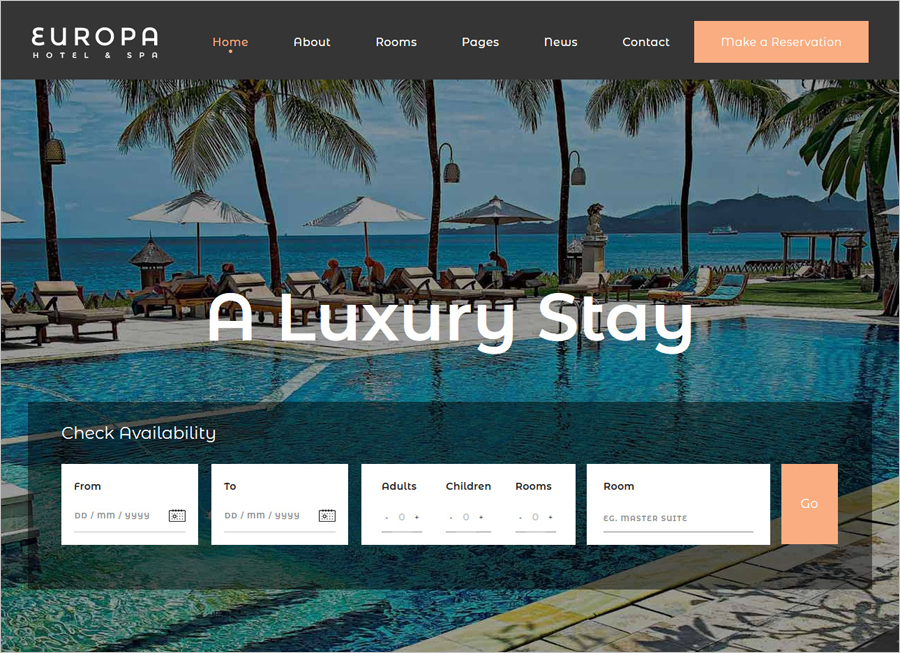 Free Boutique Website Template [ download ]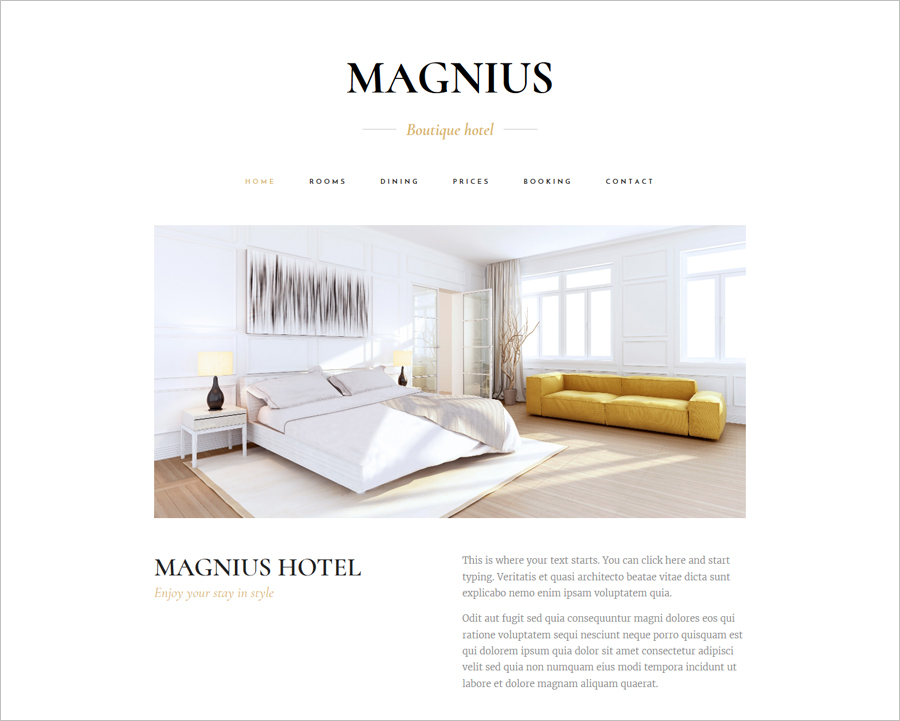 Free Beach Side B&B Website Template [ download ]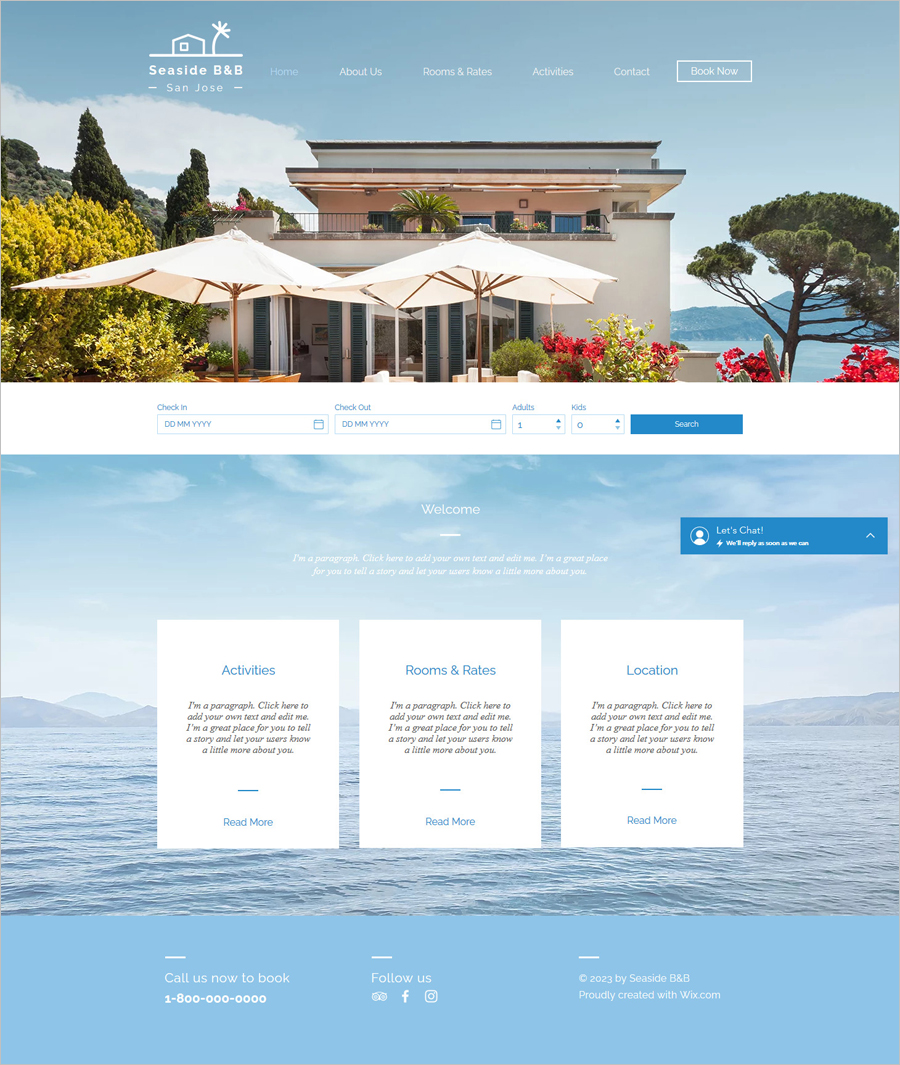 Free HTML5 Bootstrap Template for Hotel Website [ download ]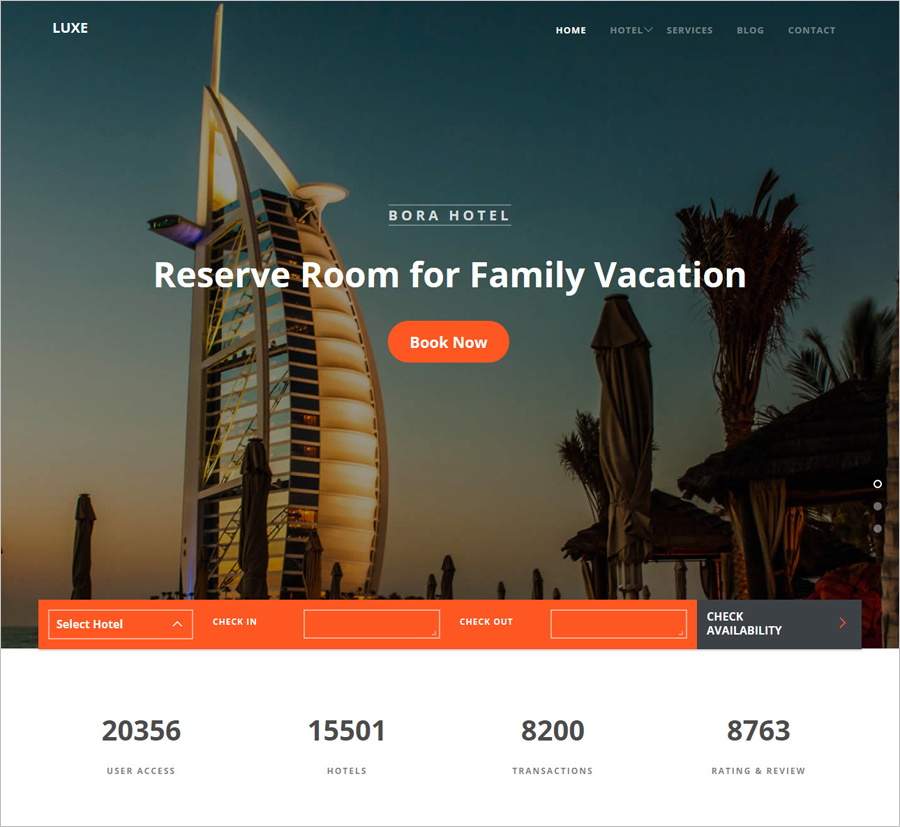 Free City Hostel HTML5 Website Template [ download ]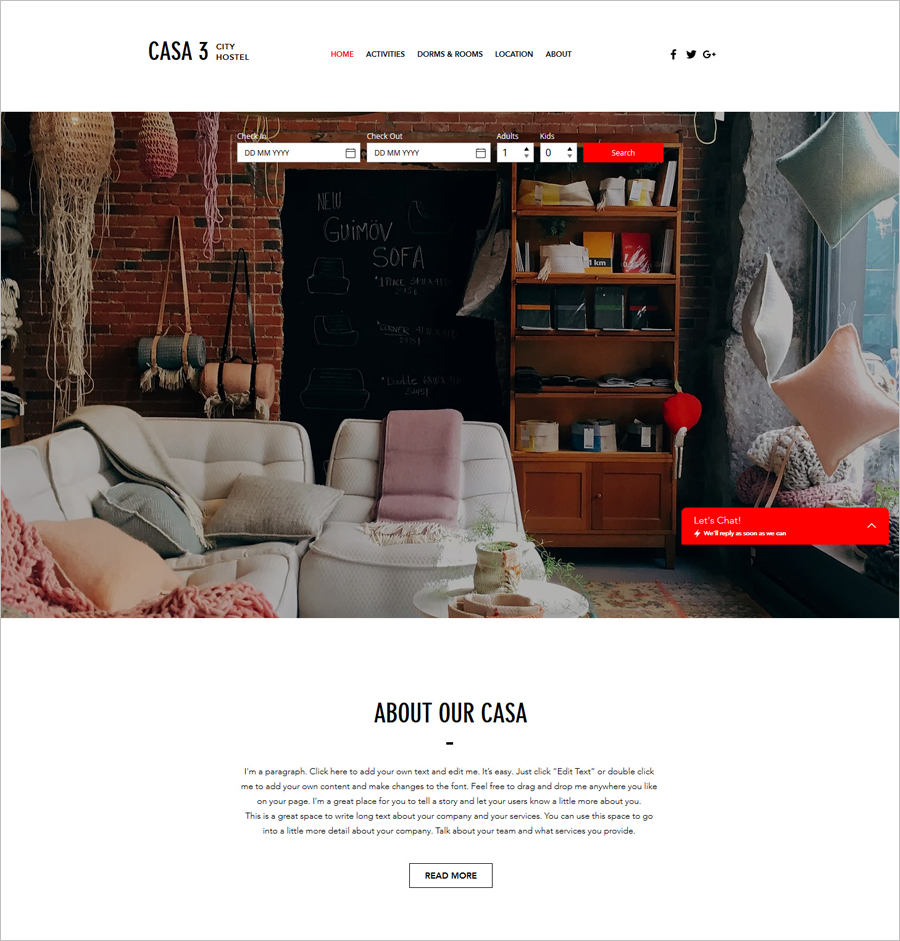 Free Hotel Bootstrap Website Template [ download ]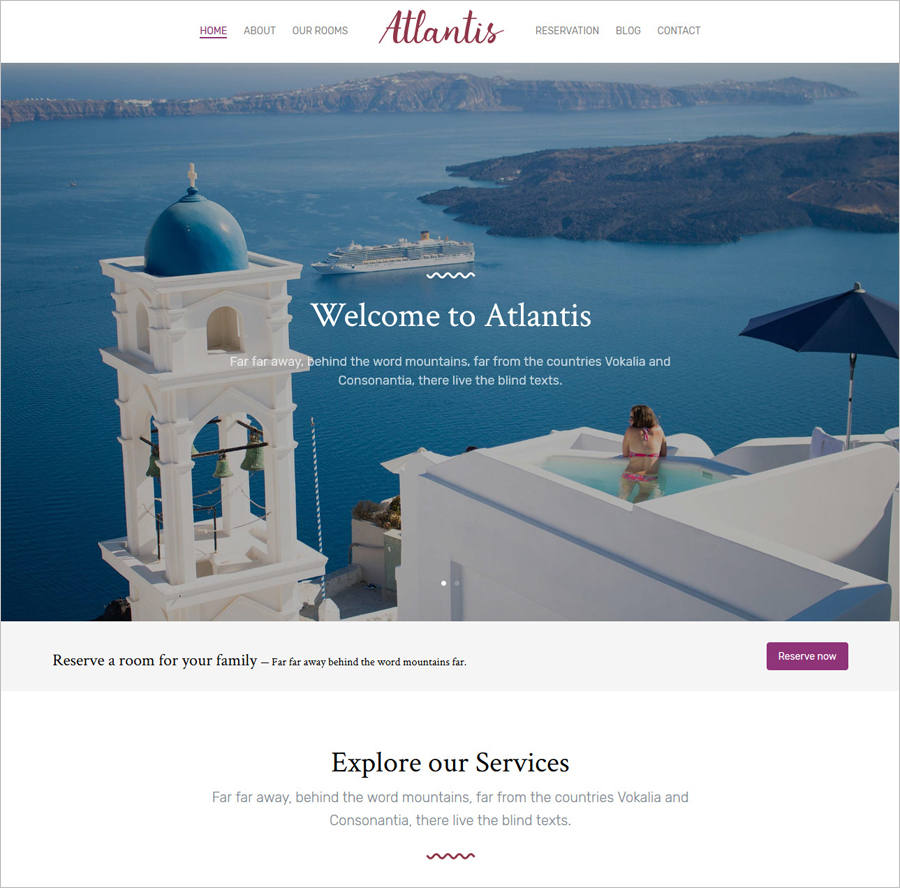 Free Laguna Resort HTML5 Website Template [ download ]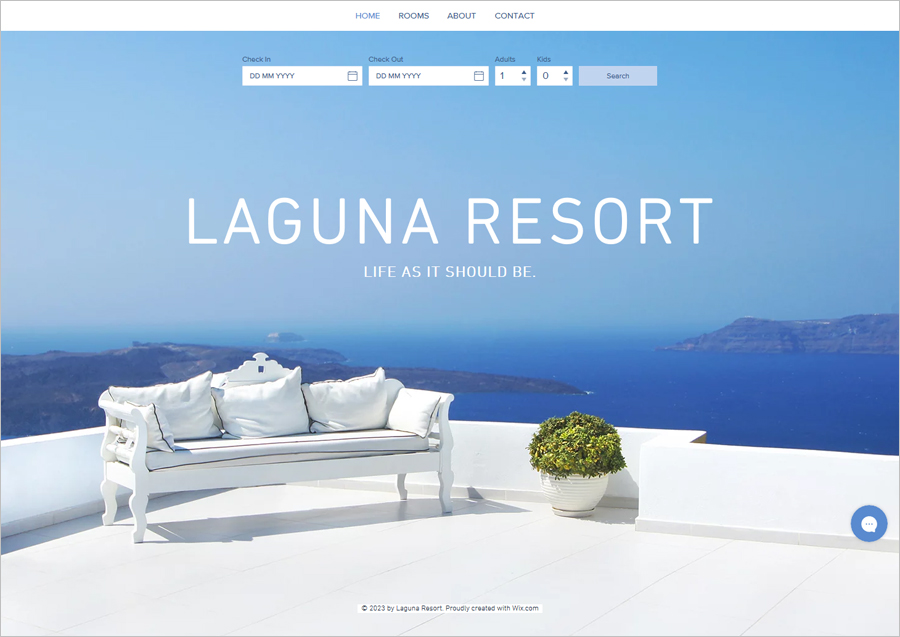 Free Hotel Booking Website Template [ download ]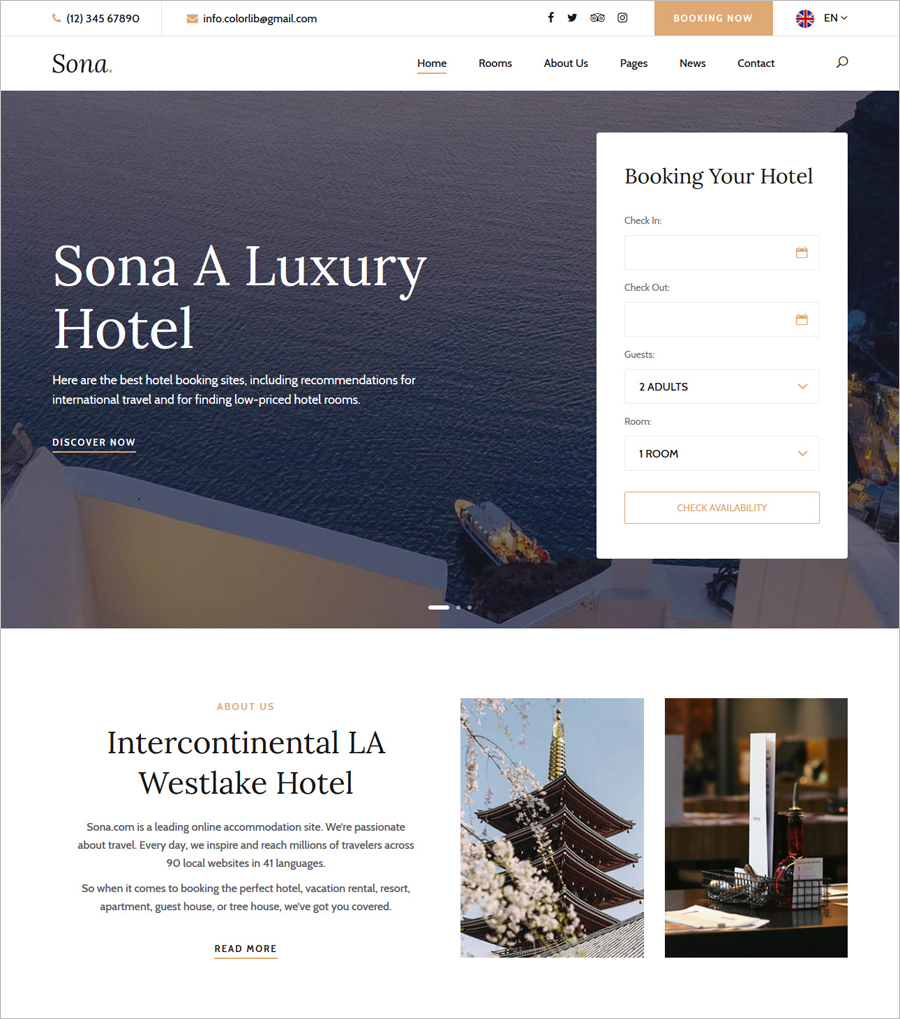 Free Seaside B&B HTML5 Website Template [ download ]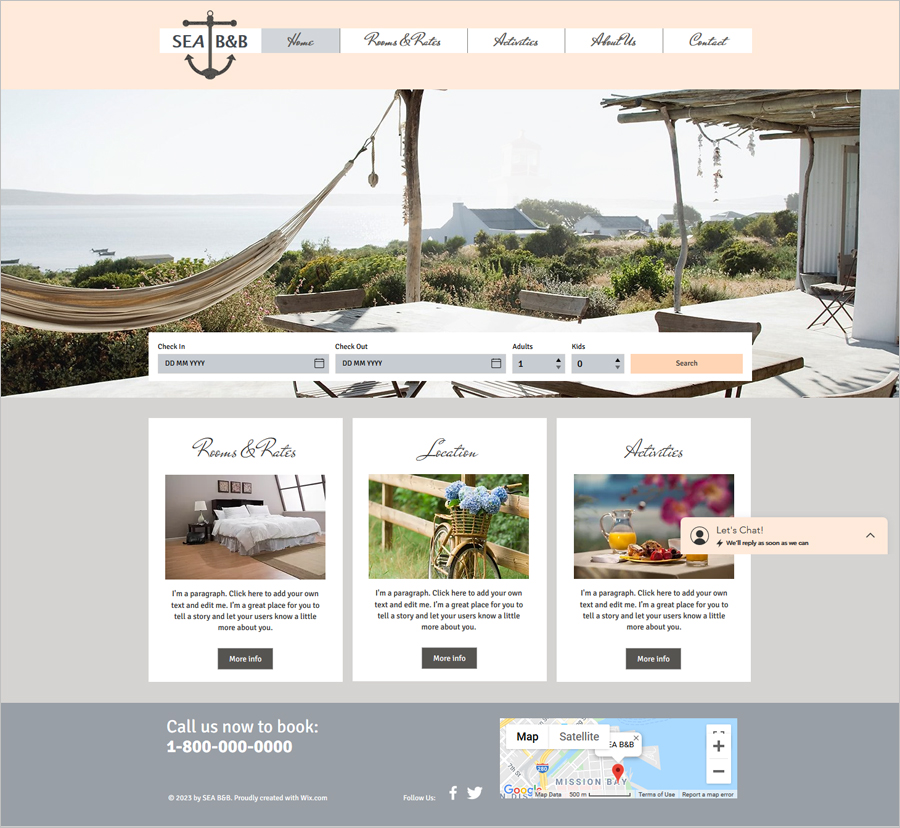 Free Hotels Website Template [ download ]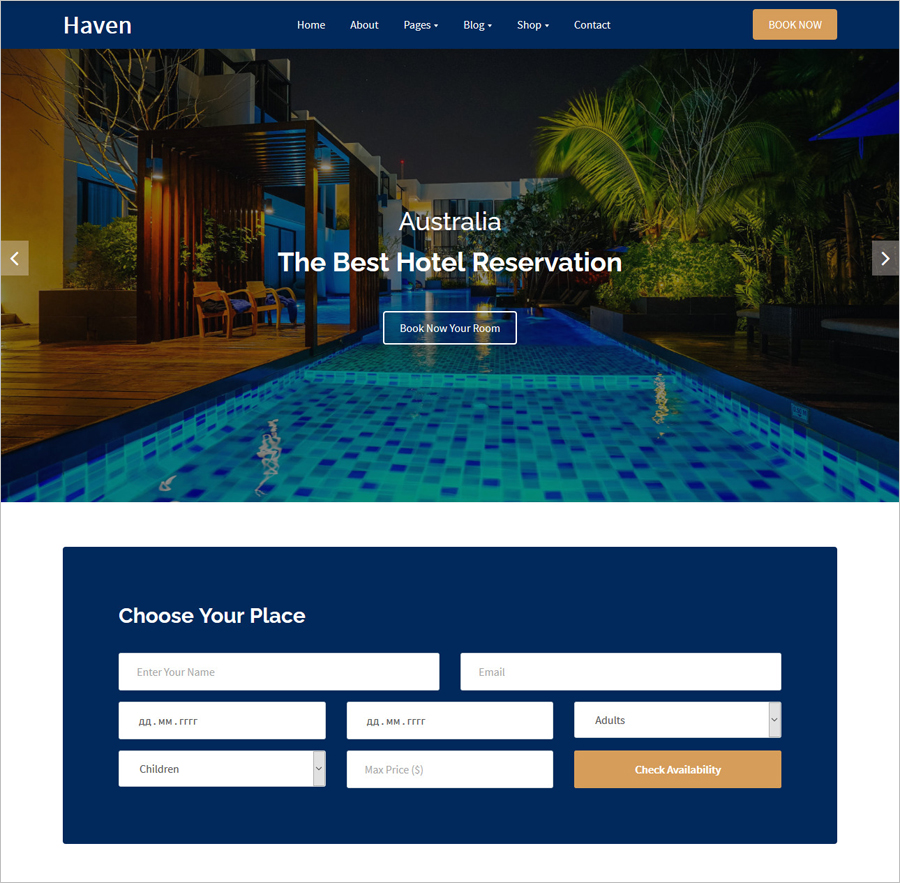 Free Hotel HTML5 Website Template [ download ]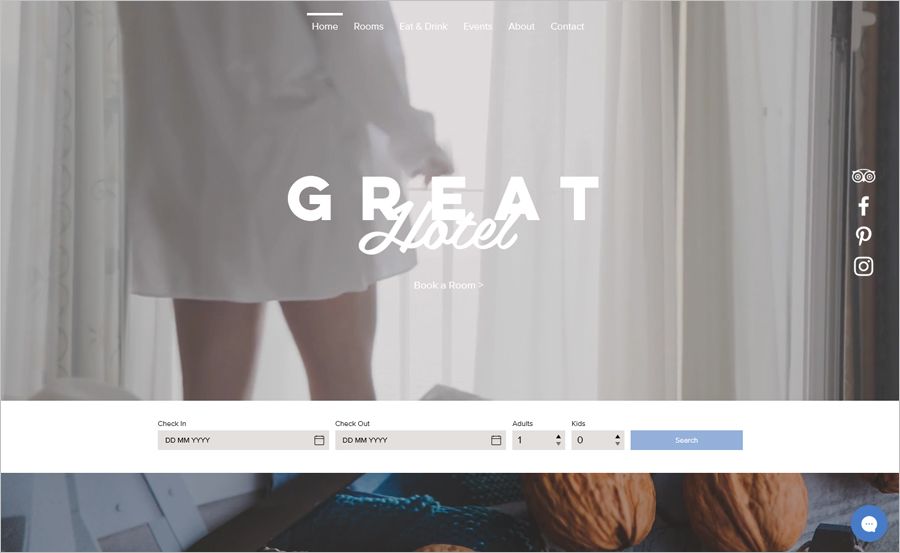 Free Luxury Urban Hotel HTML5 Website Template [ download ]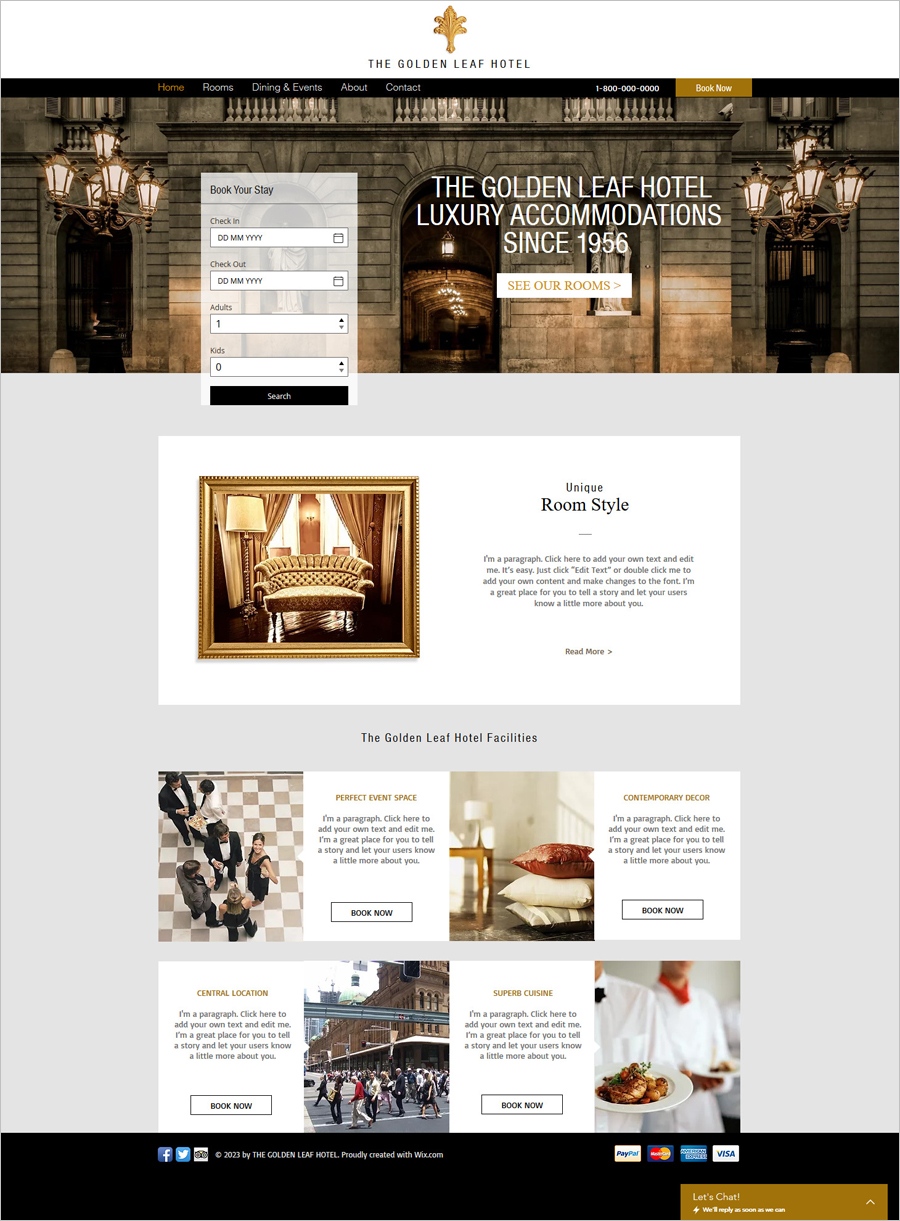 Free Vacation Rental Website Template [ download ]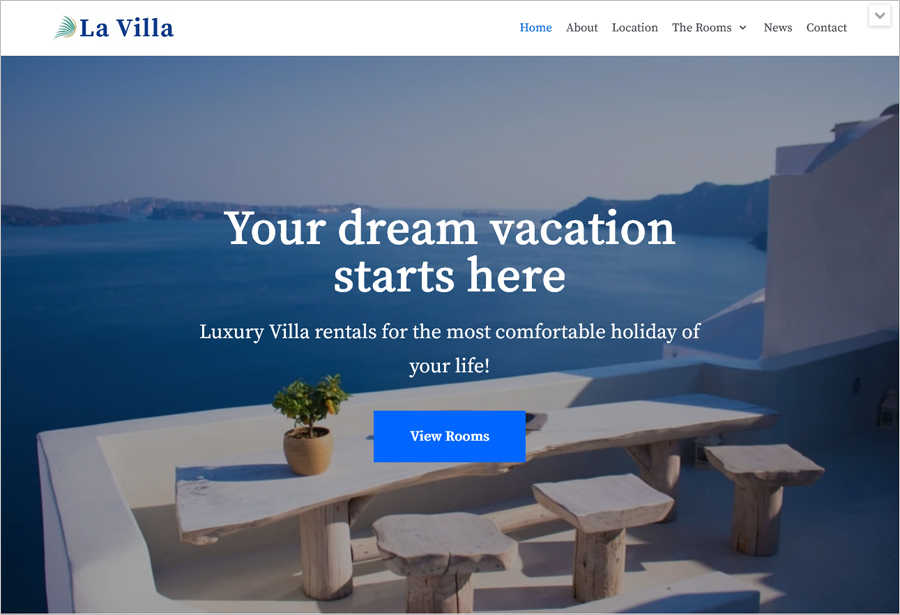 Free Ski Chalet HTML5 Website Template [ download ]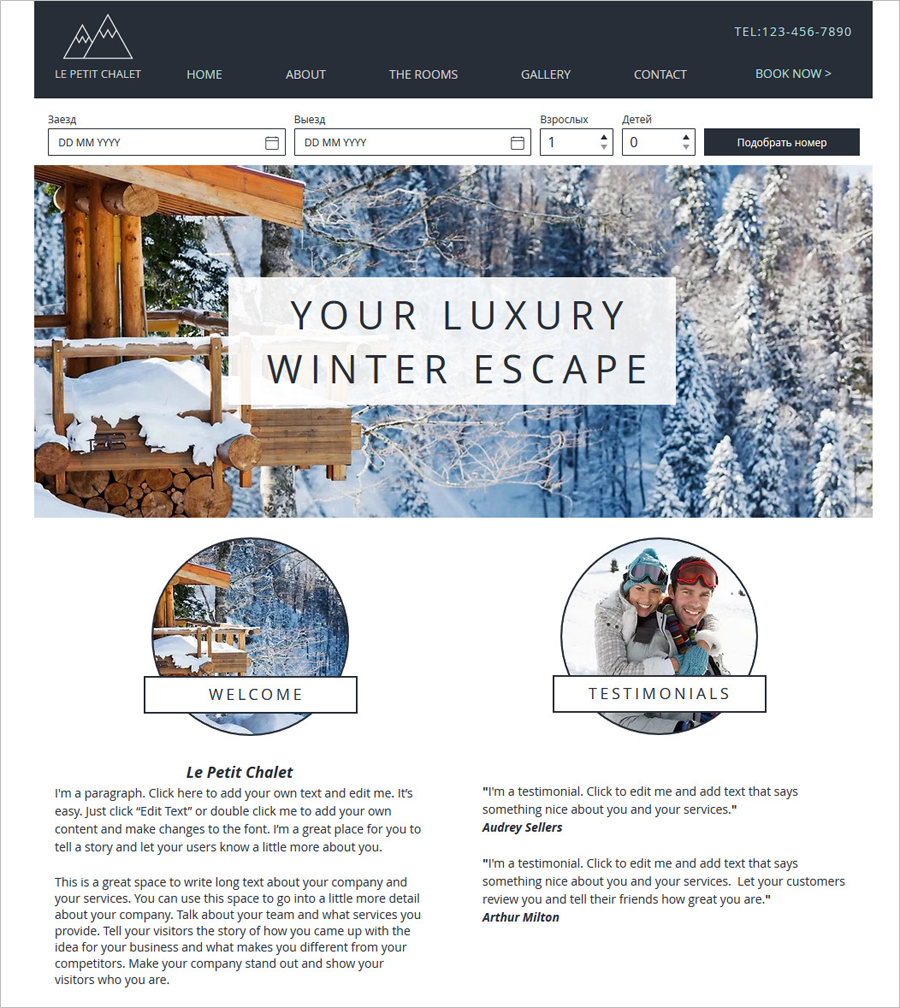 Free HTML5 Bootstrap Multi-page Luxury Hotel Template [ download ]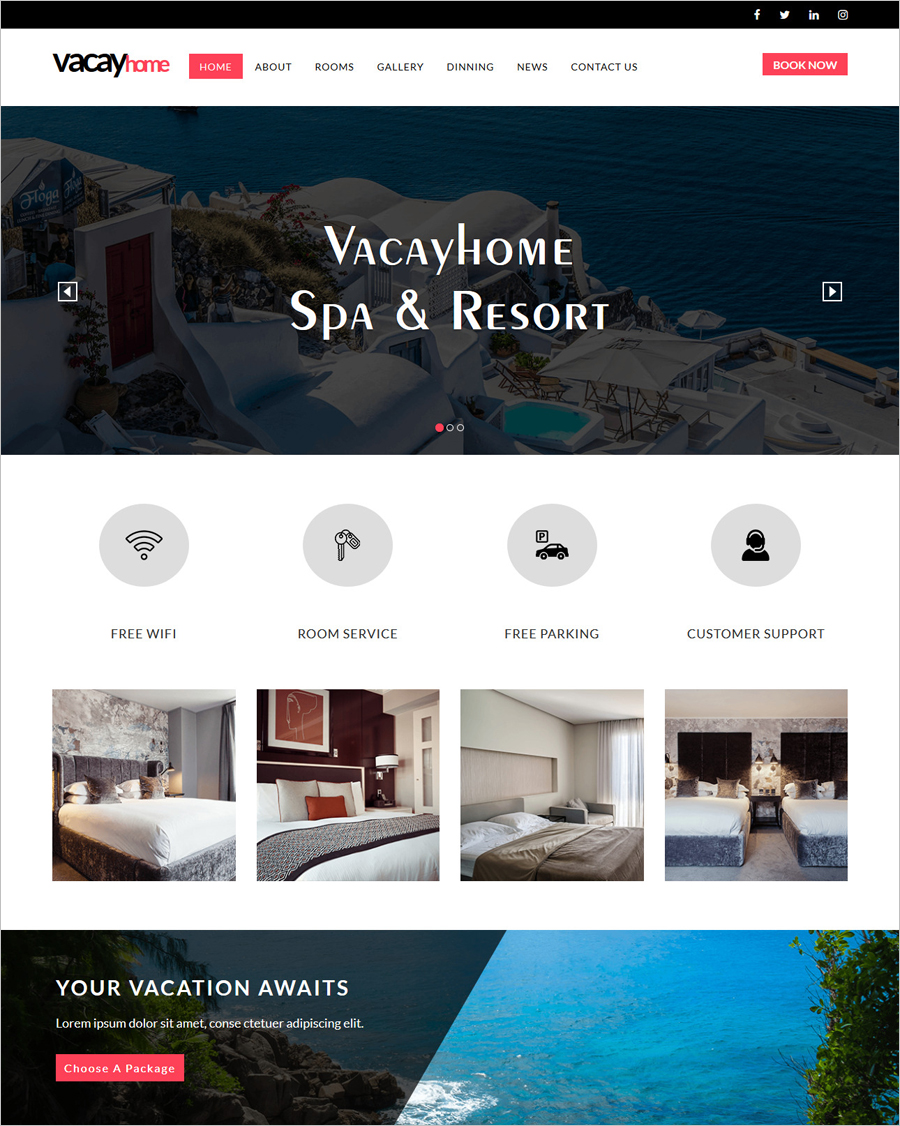 Free Retro Hotel Website Template [ download ]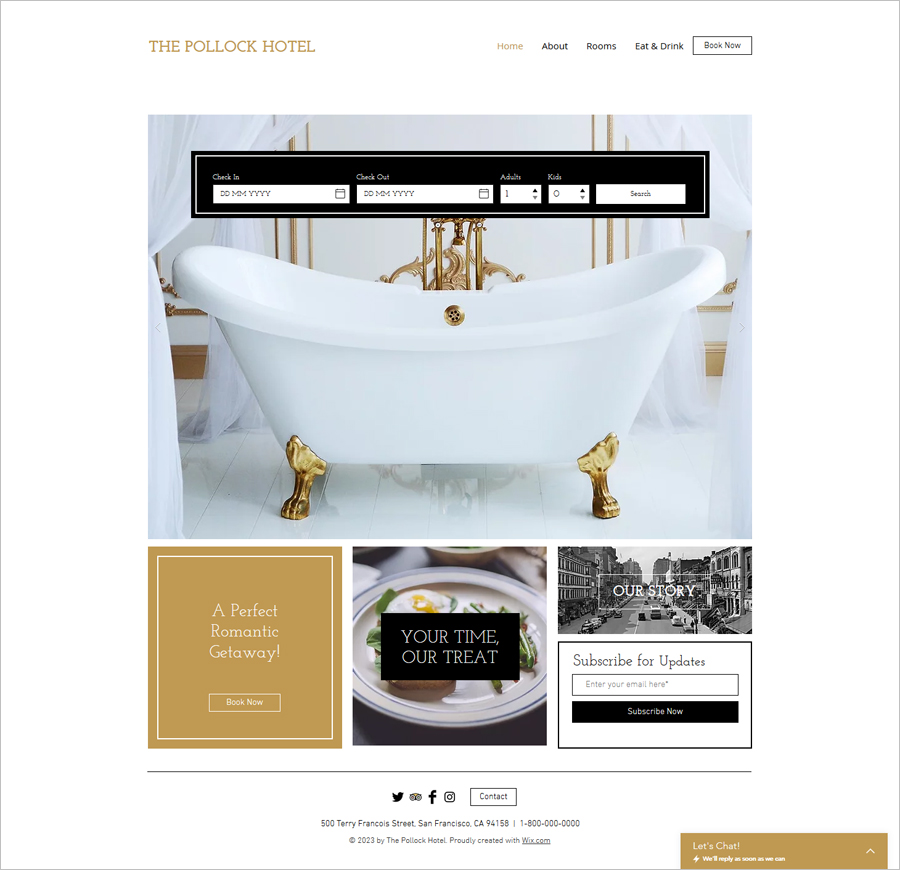 Free Dream Hotel Bootstrap Responsive Web Template [ download ]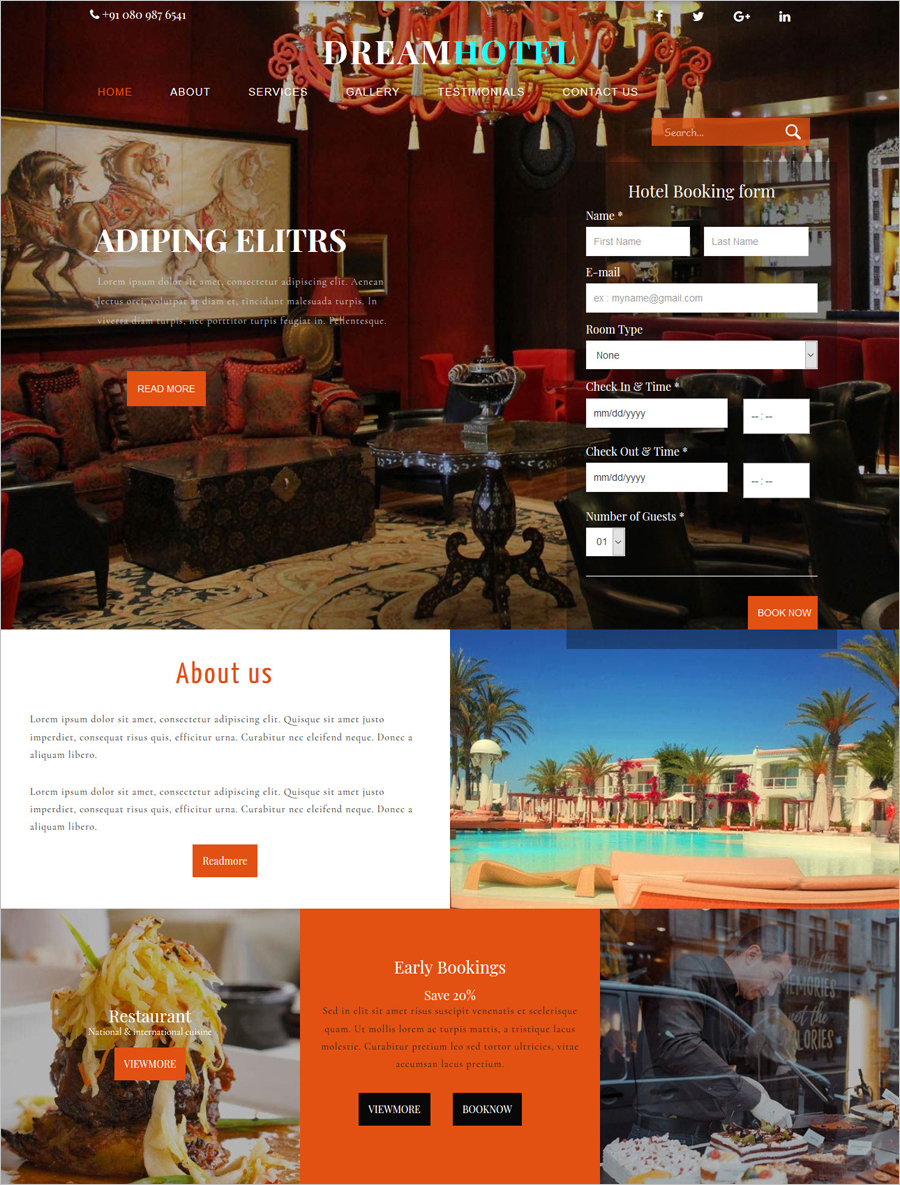 Free Boutique Hotel Website Template [ download ]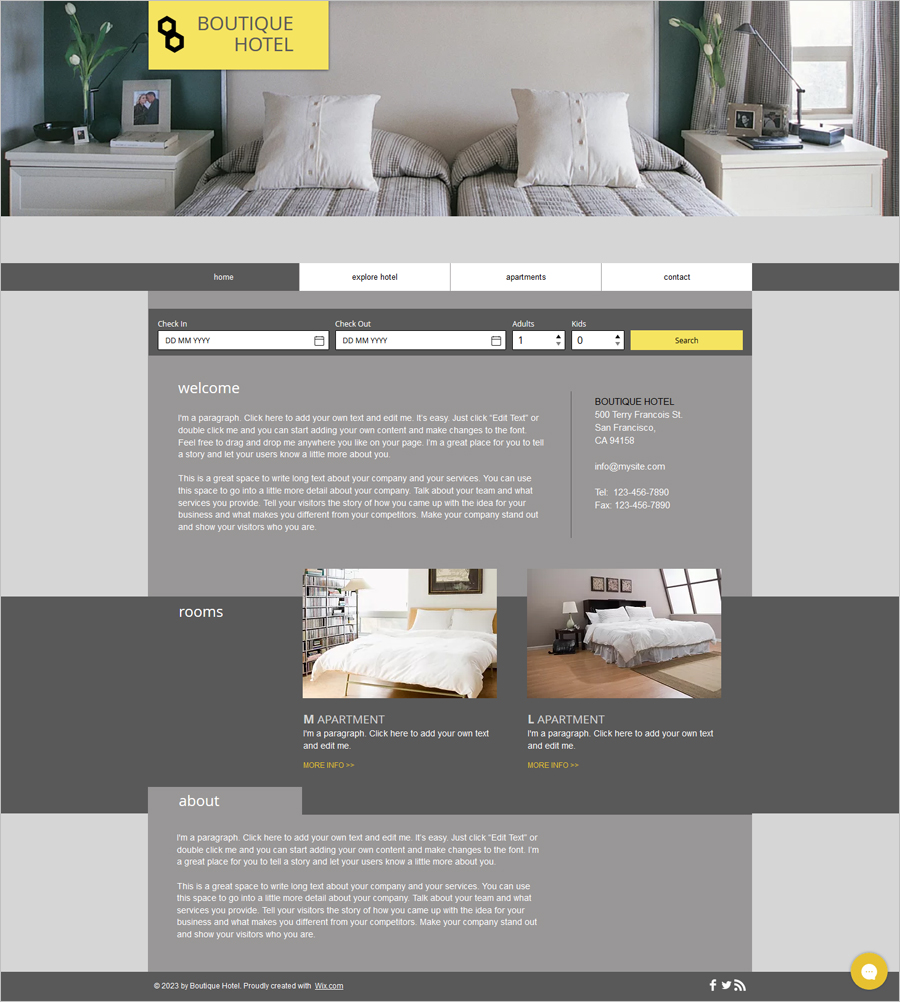 Free Responsive Hotel Website Template [ download ]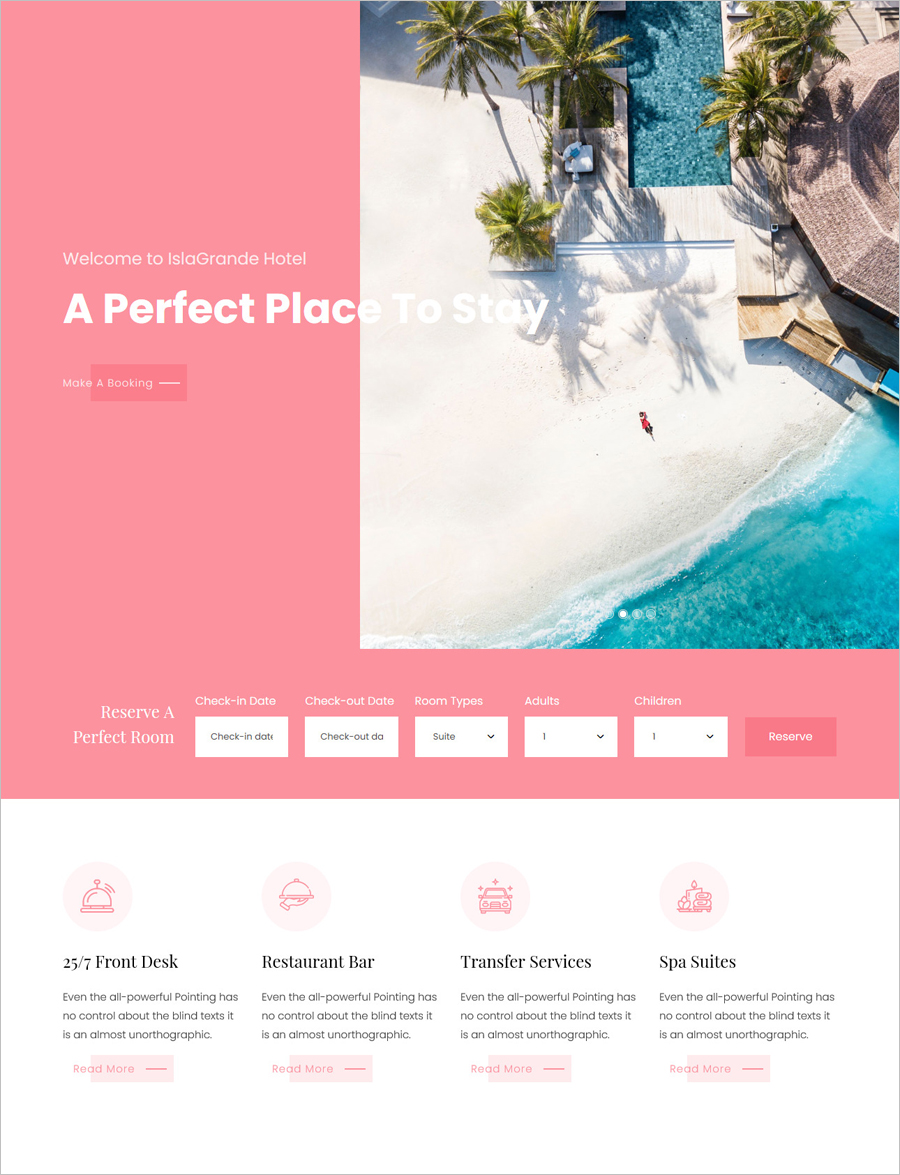 Free SPA Resort Website Template [ download ]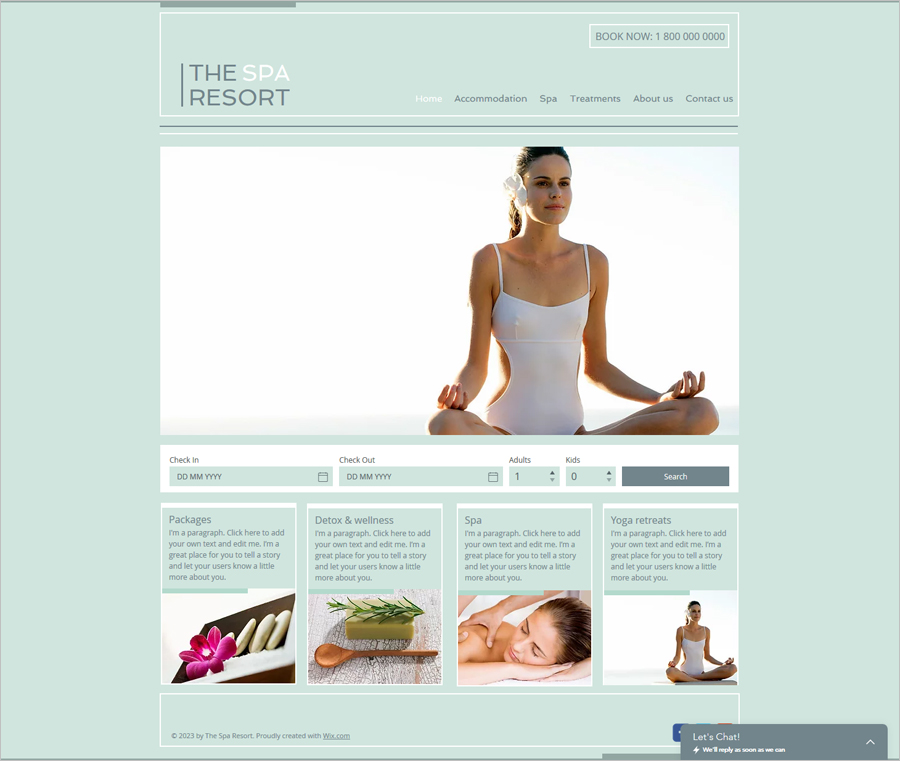 Free One Page Villa WordPress Theme [ download ]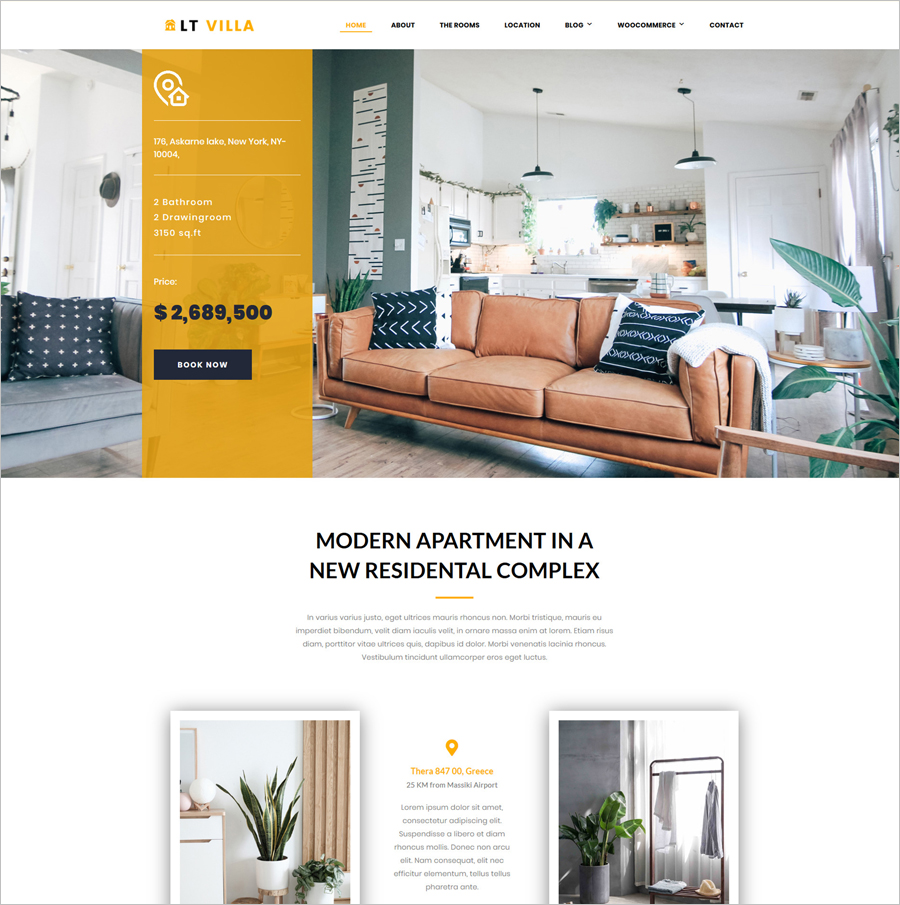 Free Tropical Villa Rental HTML5 Website Template [ download ]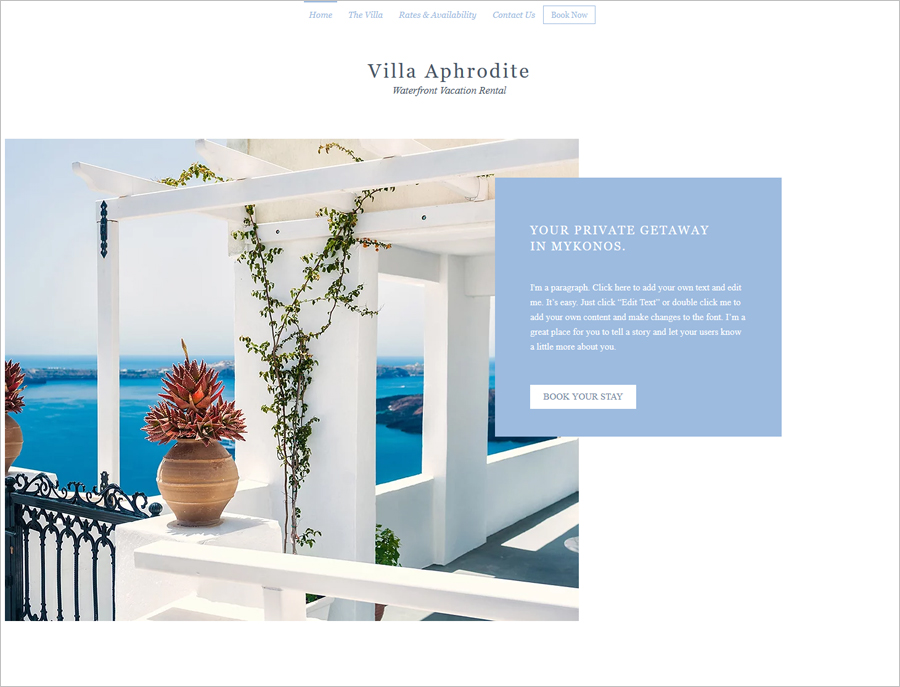 Free Rio Apartment Rental HTML5 Website Template [ download ]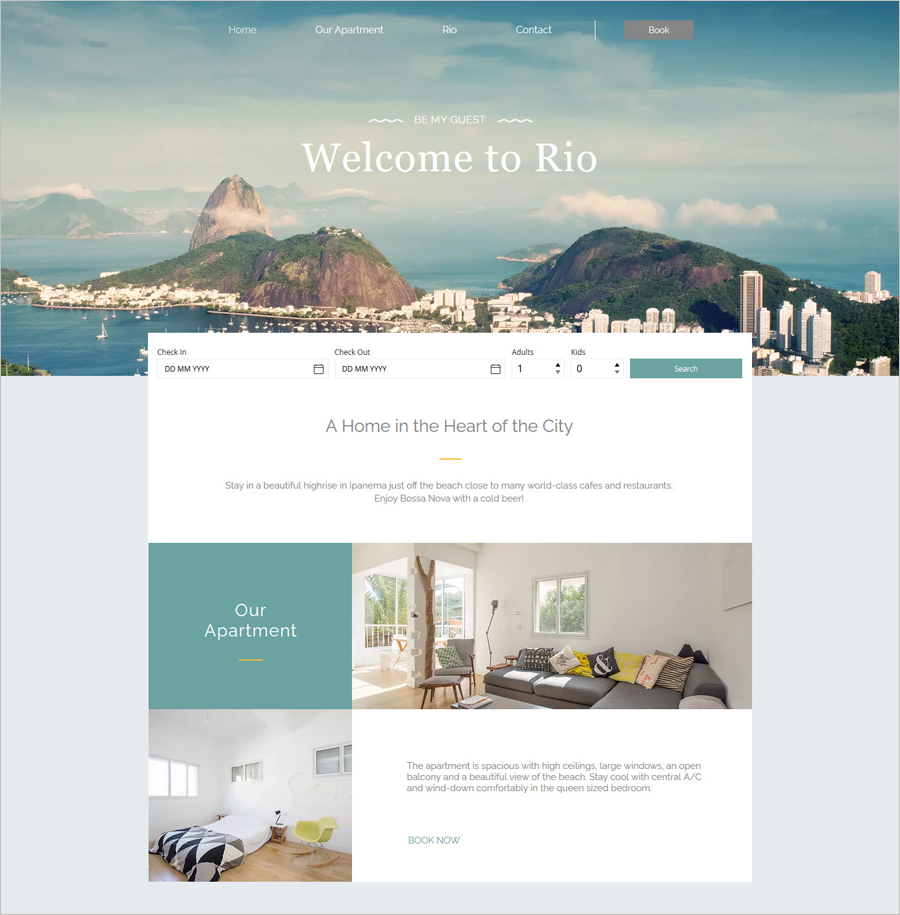 Free Hotel and Resort WordPress Theme [ download ]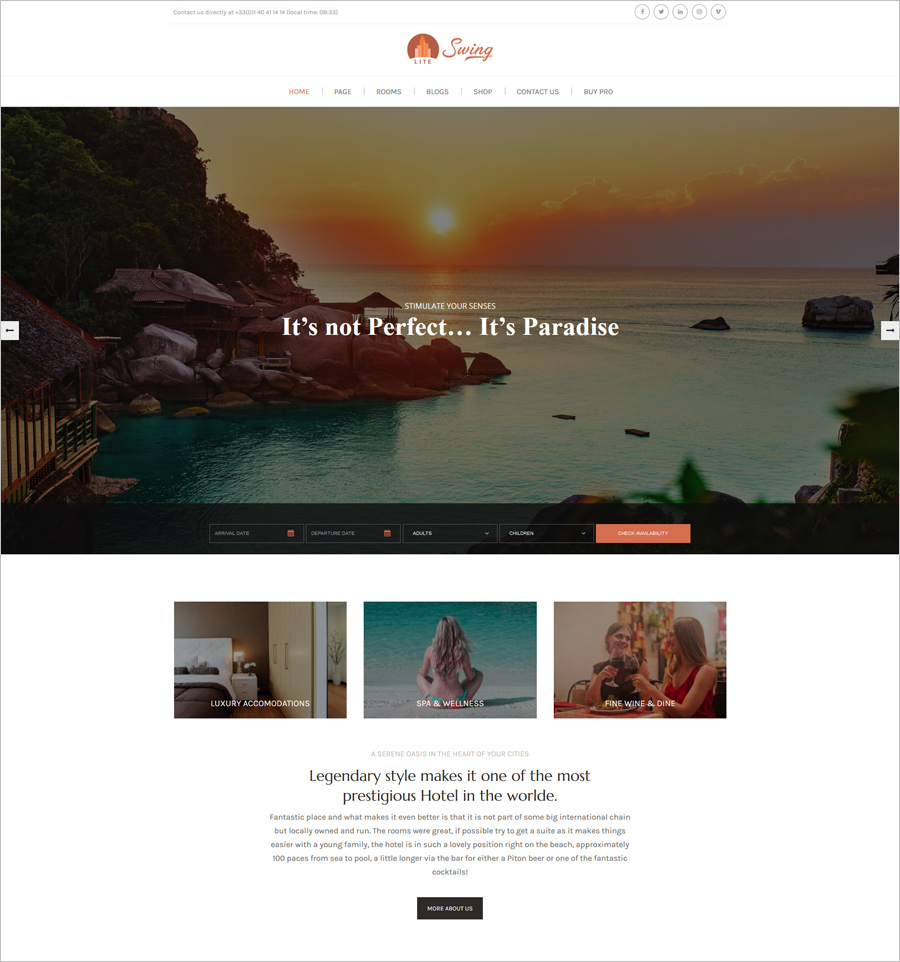 Free Guesthouse HTML5 Website Template [ download ]