Check out these free travel templates and travel WP themes to create travel websites. By using these free templates you can quickly build travel travel agency website, travel deals directory or traveling blog. In addition, they are all responsive and your website will look good on any device. You will also learn what qualities a good travel website should have and how to use it when choosing the right travel template.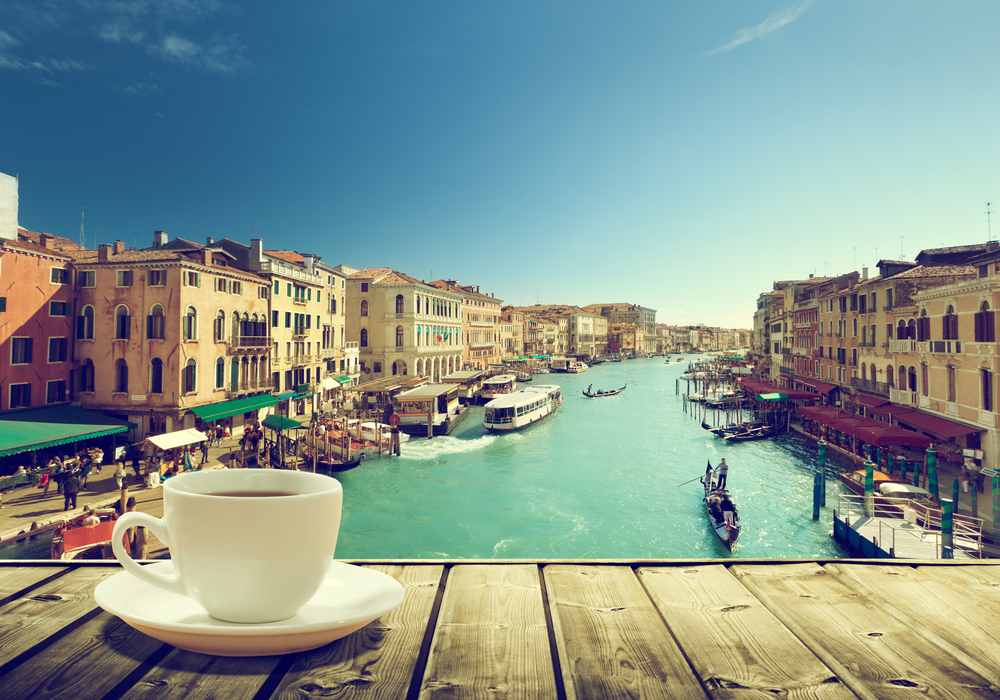 If you look up #Inspo on Instagram, I bet you will see thousands and thousands of travel-related photos. People will never stop searching for inspiration that exploring new countries gives. Some 20 years ago arranging a trip could become a real pain in the neck, but now we can easily settle everything on the web in the comfort of our homes. Select a destination, book a flight, find a fancy hotel with a breathtaking sea view – and you're ready to go just in a few clicks! When people want to get services online, they want these services to be fast, clear and effective. If they don't get these three at one website, they go to another one. Thus, a quality website is the key factor of any modern company's success.
Luckily for travel companies, their field has much to offer in regards to visual content, which makes travel websites so rich in eye-catching imagery. The only thing that's left to make their websites effective is to pick up some beautiful framing. In this article we discuss the essential functions of a travel company website and show some beautiful travel templates and themes that have all these functions on fleek. If you want to know what a dream travel website should be like, read on!
Essential Elements Of Travel Websites Templates
It is quite impossible to imagine a travel company that does not own a website. What makes a good travel website? We take a look at the must-have features that best free travel website templates have.
Visually Compelling Layout
Travel is about pleasure and relaxation. Ask at all times if your template offers a perfect vacation experience. The journey starts from your site, not the airport. Therefore travel website templates must demonstrate exceptional attention to aesthetics.
Beautiful images, short video clips, and colourful graphics would make the visitor return again and again. Since the industry is rife with cut-throat competition, the typography, background colour and a captivating image carousel might mean the difference between your customer purchasing the service from you or your rival.
Responsive User Interface
It is easy to create an attractive travel website. It is harder to create one that also puts all the information that a customer needs within easy reach, through minimal layers of navigation.
If the menu is complicated and the customer cannot figure out a way to reach from Point A to B by flight or train or cruise ship reasonably quickly, you have lost a lead. In simple words, there must be no struggle to extract information. The main menu and submenus should be composed thoughtfully to serve up information as efficiently as possible.
Predictive Search Bar
To cut down on time spent, you need to have a predictive search engine as part of free templates for travel website. As soon as the user inputs a few keystrokes, the search bar should show suggestions that they can select from. It cuts down the number of keystrokes and makes the search more narrowed down.
Search engine with Ajax makes it easier for the customer to find the information they are hunting for by spending as little time as possible. When the travel website is viewed through a smart device with a smaller screen, predictive search makes the process less stressful. Also, if you are using the latest technology, it assures the customer that your brand must also be contemporary in every aspect.
Payment Gateway
You have to ensure that the customer has a large number of options to use for payment. Almost every customer has multiple credit and charge cards as well as access to mobile payments and wallets such as Apple Pay, Google Pay, Venmo and others. Instead of filling in multiple fields about card numbers and CVV many prefer QR code that allows them to pay using their phone as a card repository.
Ease of payment through multiple channels are effective at creating lasting customer relationships. It goes without saying that the site needs to be protected throughout by SSL certification and high-grade encryption.
How Are Travel Website Templates Arranged?
In terms of functionality, finding free templates suitable for a travel agency can be quite challenging. This complexity arises because rates, deals, and occupancies are continually changing, requiring the website to reflect these updates in real-time. If you're looking for a source to start your hunt, you could consider browsing some of the best sites for free website templates, which often include categories specifically for travel and tourism. Now, let's discuss some of the essential components of a travel website template:
HTML Templates: What you need is a full-featured HTML template that has already been designed keeping your business in mind. A good travel template needs to have clean lines, a modern look, and at the same time, be highly flexible and dynamic.
Travel website specific pages: Most modern templates offer several portfolio pages, blog pages, cart and checkout. Whether you are going to offer hotel bookings, flight bookings, or comprehensive tour packages will, of course, influence your end design. A ticket booking site is different from a tour site and a travel blog.
Links to industry inventory/price databases: If you opt to run a mass-market site that sells thousands of tickets, you have to pay special attention to the backend and servers that can handle the daily and seasonal fluctuations in cost. A suitable travel website template offers the option to sue different APIs that can source pricing and inventory information necessary for booking websites.
Stock Images: If there's one content element your travel website can't skimp on, it's the visual imagery. The use of high-resolution images is a must, and when designing pages, it must be kept in mind that the images have to load rapidly or the customer would lose interest. Look for a website template that offers you a library of high quality stock images.
Factors That Influence Choice Of Template
What must you look for in a travel site template? These are the essential features that you cannot do without in a website for travel business.
Live Listings – Offers would be changing every few minutes as every airline and hotel uses their yield management software to reset prices. This necessitates the use of an algorithm to search out the relevant information. Also, there has to be option tracking so that it does not expire while the customer is filing the cart. A web crawling service might not be sufficient, and a custom API is most suitable.
Exchange Rate Converter – It allows international clients to use your site easily. Of course, if you do not plan to expand your operations beyond your country's borders, you can dispense with this option. As a plugin currency converters are quite common in e-commerce and it is not difficult to assimilate one into most themes.
Payment Gateway – There are several plugins available for payment gateways on all popular web builder platforms. They have to be robust, and outage has to be negligible. Most clients feel uneasy having to try and make payment a second time and be perhaps double-charged.
Booking Information – Your site would always be acting as an intermediary since you do not actually own the airline or hotel. Therefore confirmation of booking by the vendor and intimation of the same to the customer is essential. The process must be seamless and happen as quickly as possible.
Trip Planner – This type of plugin helps your client figure out complicated multi-city tours. They are able to handle multiple departures and arrivals in local time and display all available flights with stopovers. If you are unsatisfied with off the shelf plugins, you would have to pay a coder to develop a proprietary tracker.
CMS – Content Management System provides you with a higher degree of control over your site, allowing you to add new content without the assistance of a web developer. This is particularly useful when you need to publish an offer quickly, and there is no time to include someone else in the process.
We have done a deep dive into how travel site templates work and essential features. The best option is to create a site from scratch, but it is also enormously expensive. A better and more viable option would be to create a travel site using a CMS such as WordPress. There are numerous themes on offer that can be tweaked by experienced web developers to produce the exact effect you desire. Also there is an option to use one of the best free website builders to create your own travel website. However, if you have sufficient budget try and use customized integrations as they offer more versatility than off the shelf solutions.
Free Traveler Blog Website Template [ download ]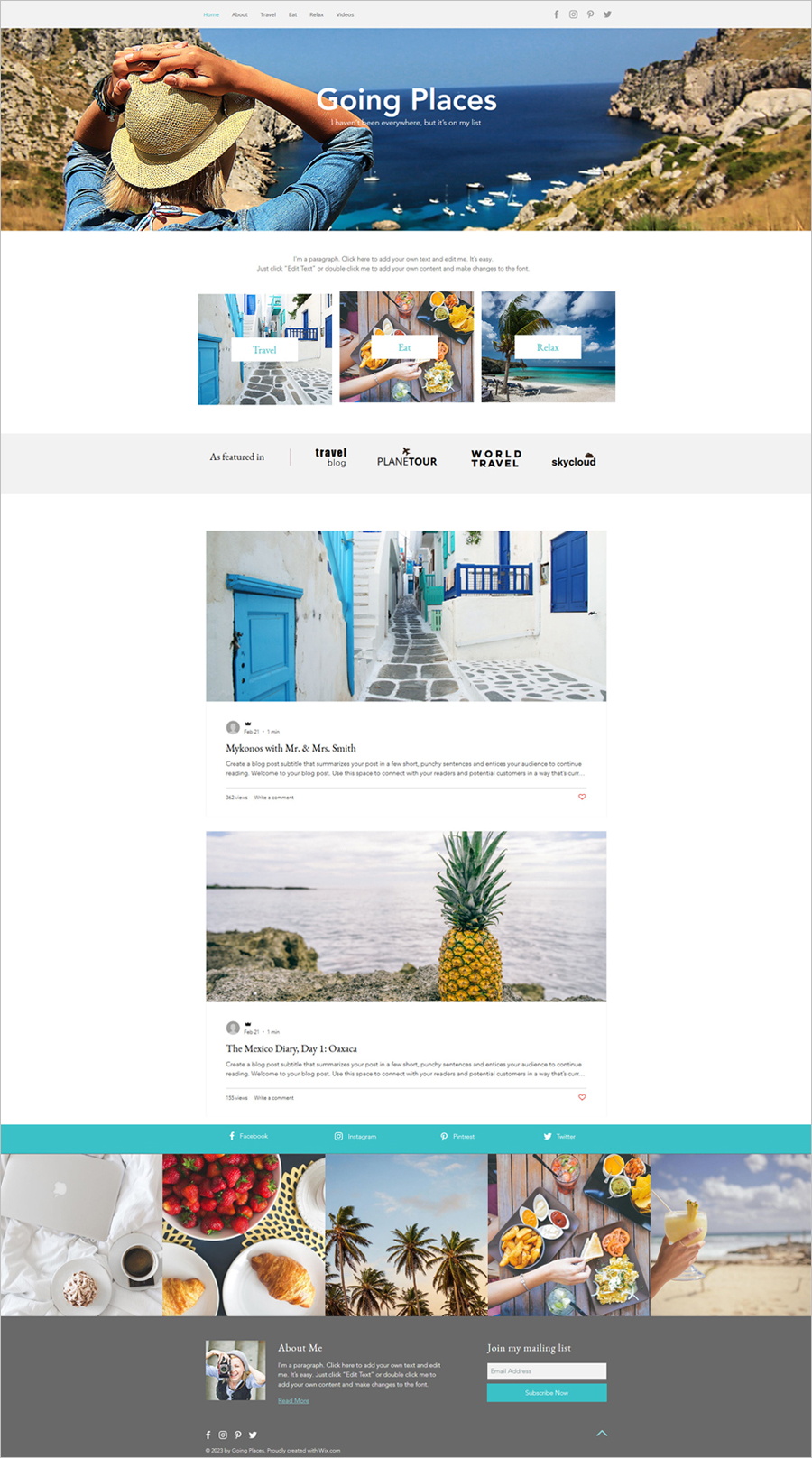 Free HTML5 Bootstrap Template for Travel Websites [ download ]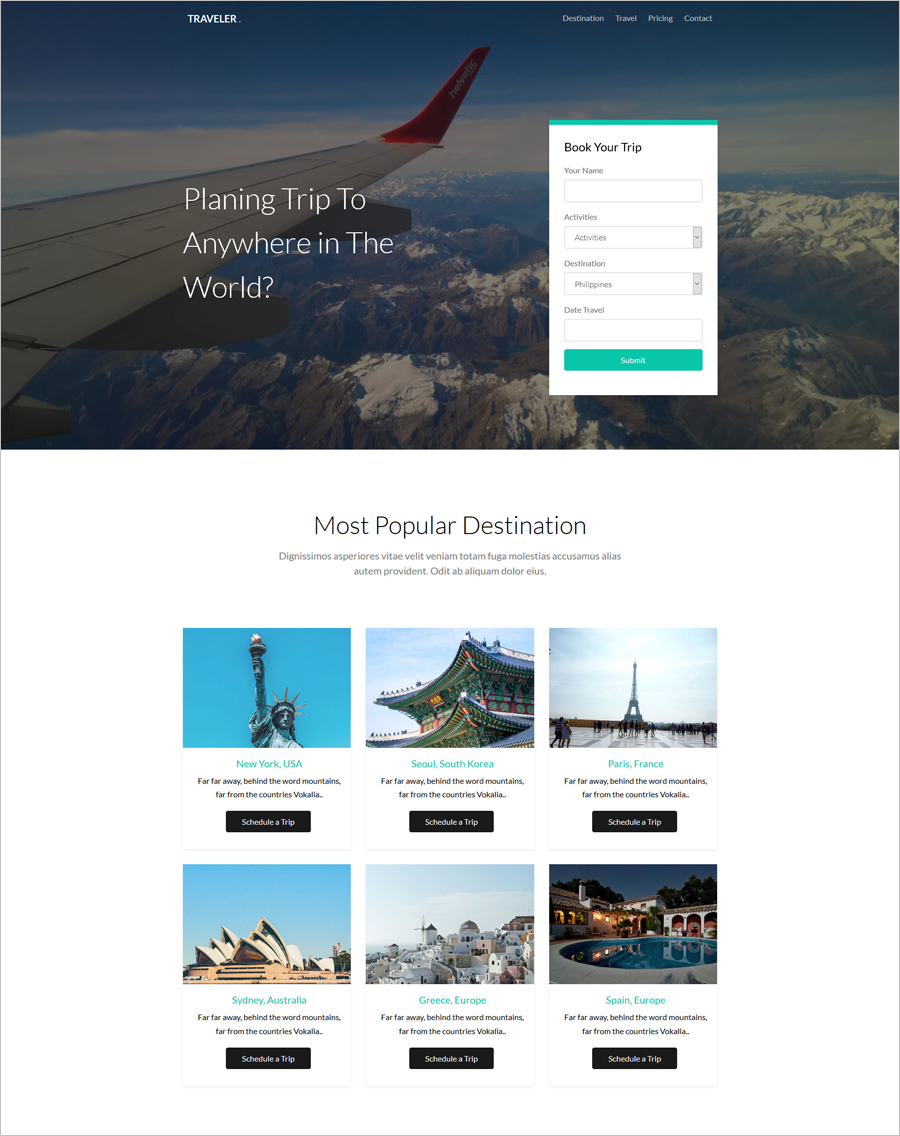 Free Traveler Blog Website Template [ download ]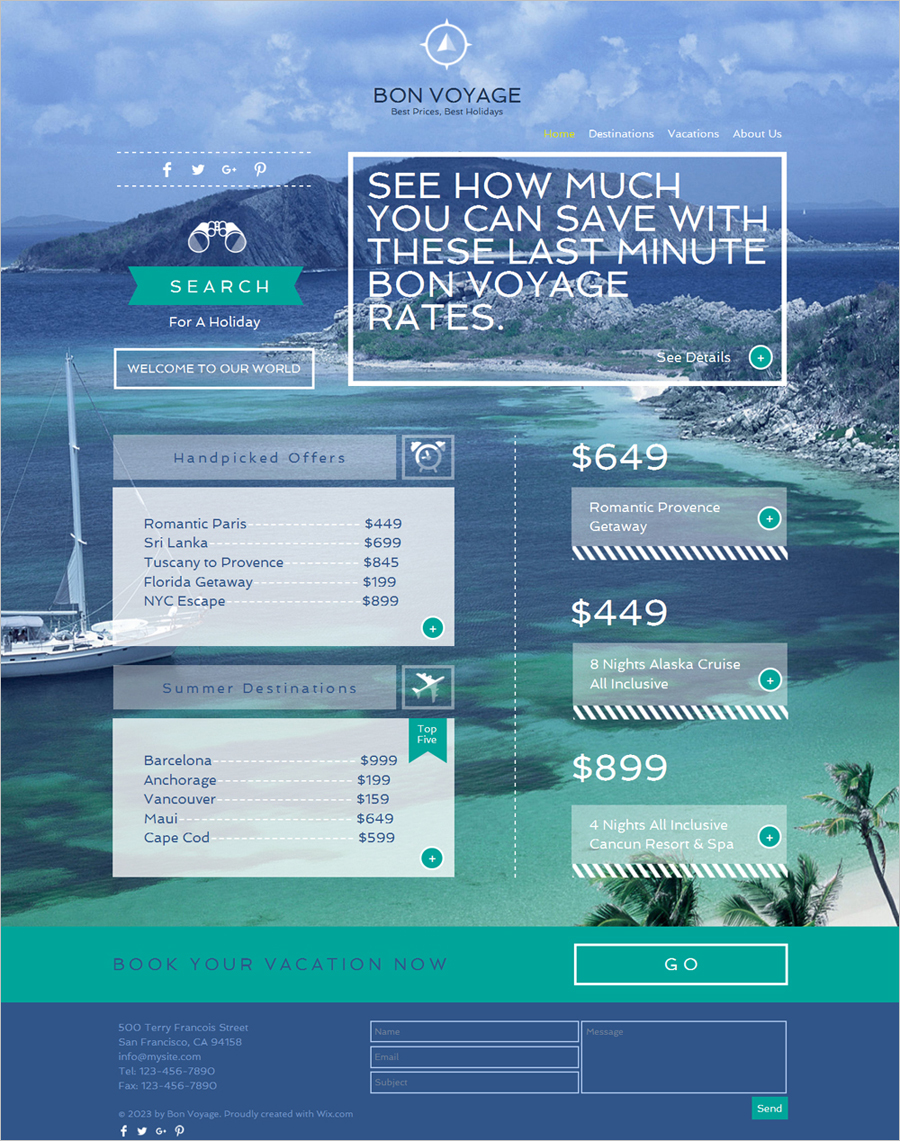 Free Travel WordPress Theme [ download ]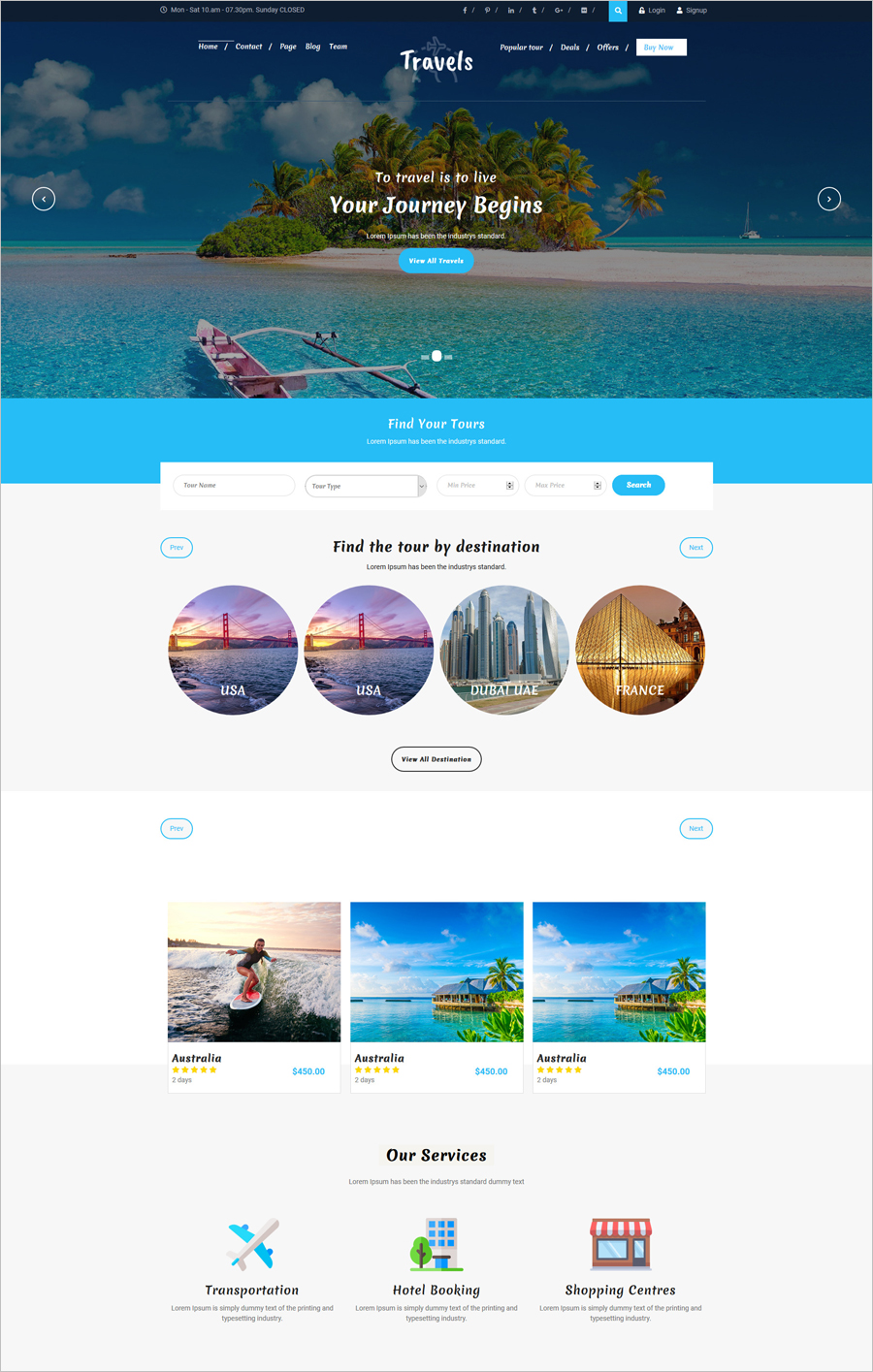 Free Traveler Blog Website Template [ download ]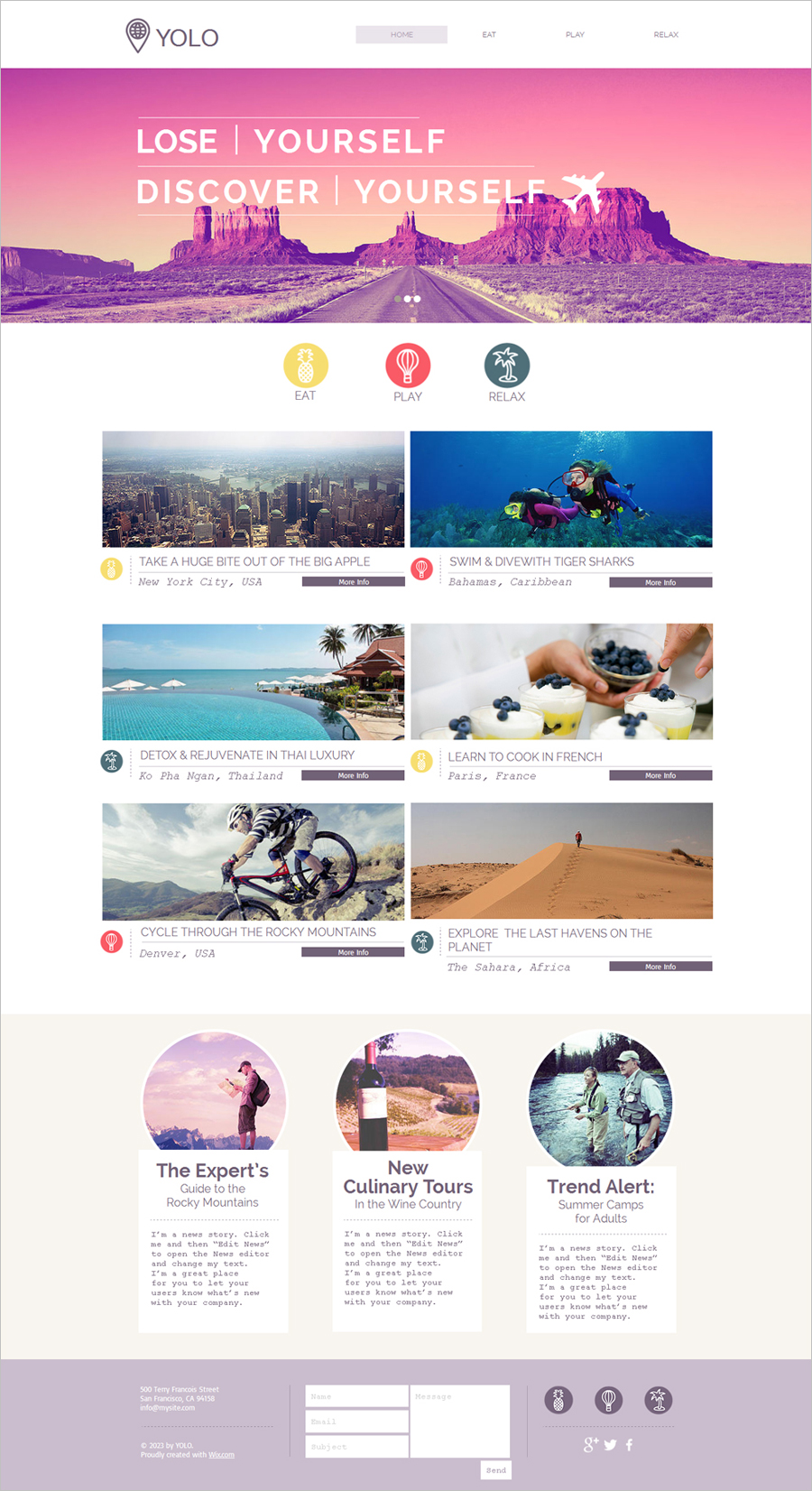 Free Adventure Lite WordPress Theme [ download ]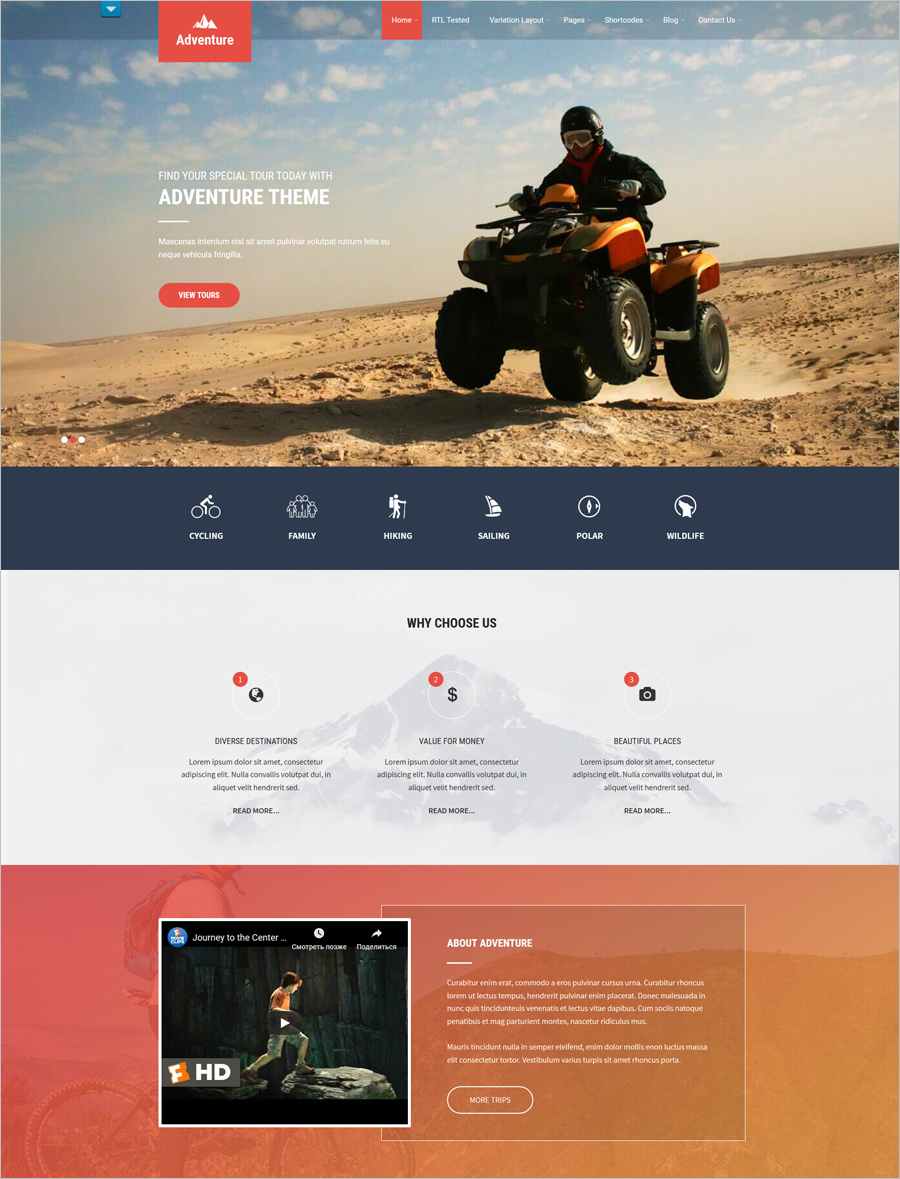 Free Food Tours Website Template [ download ]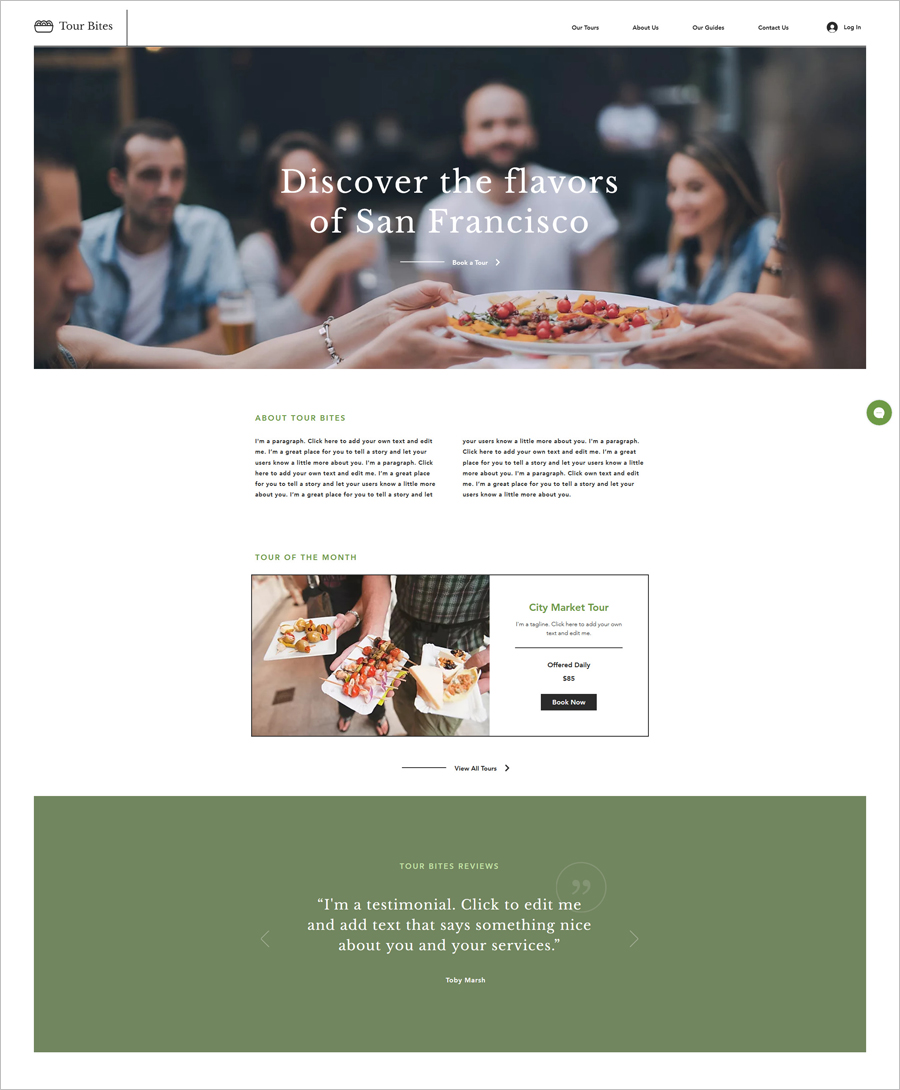 Free Travel Ultimate WordPress Theme [ download ]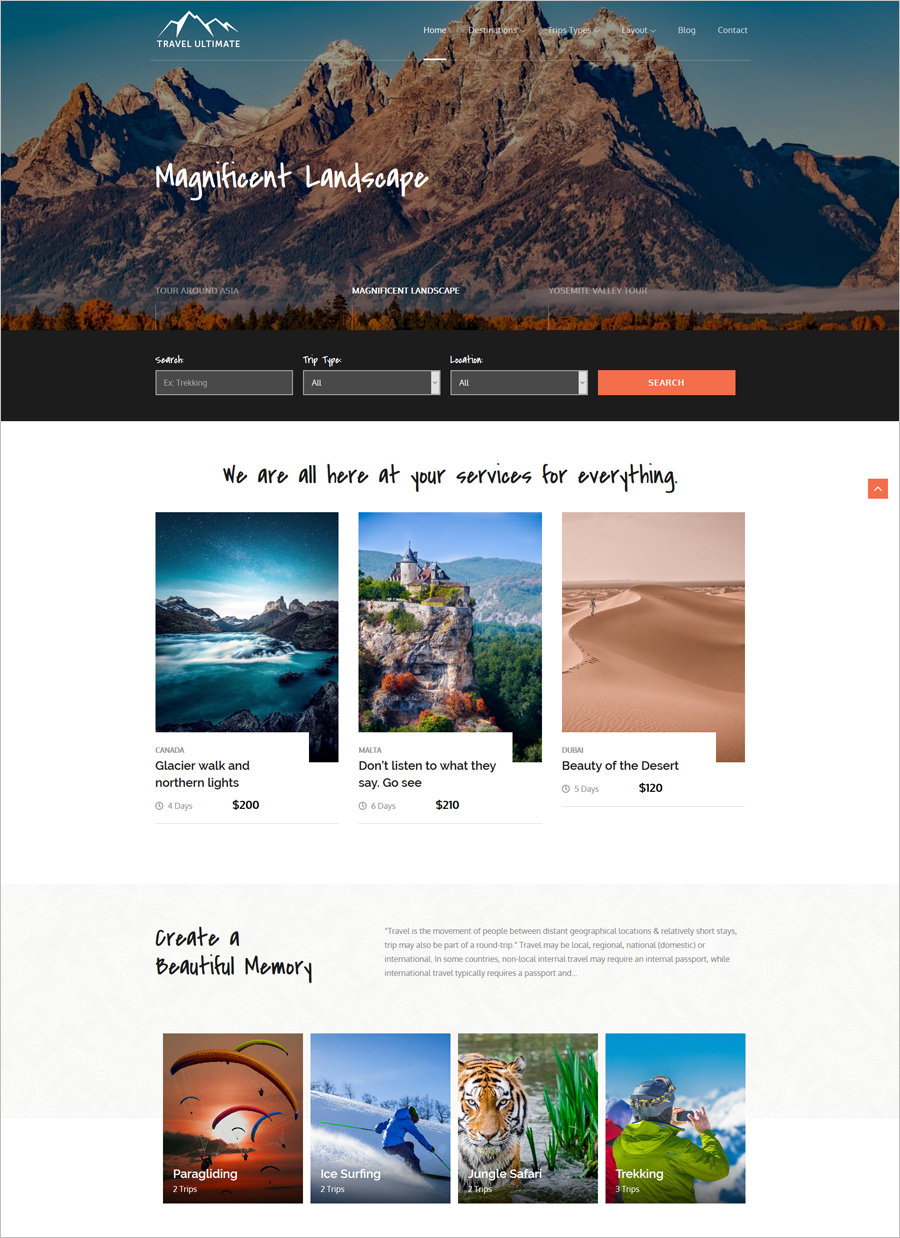 Free Travel Blog HTML5 Website Template [ download ]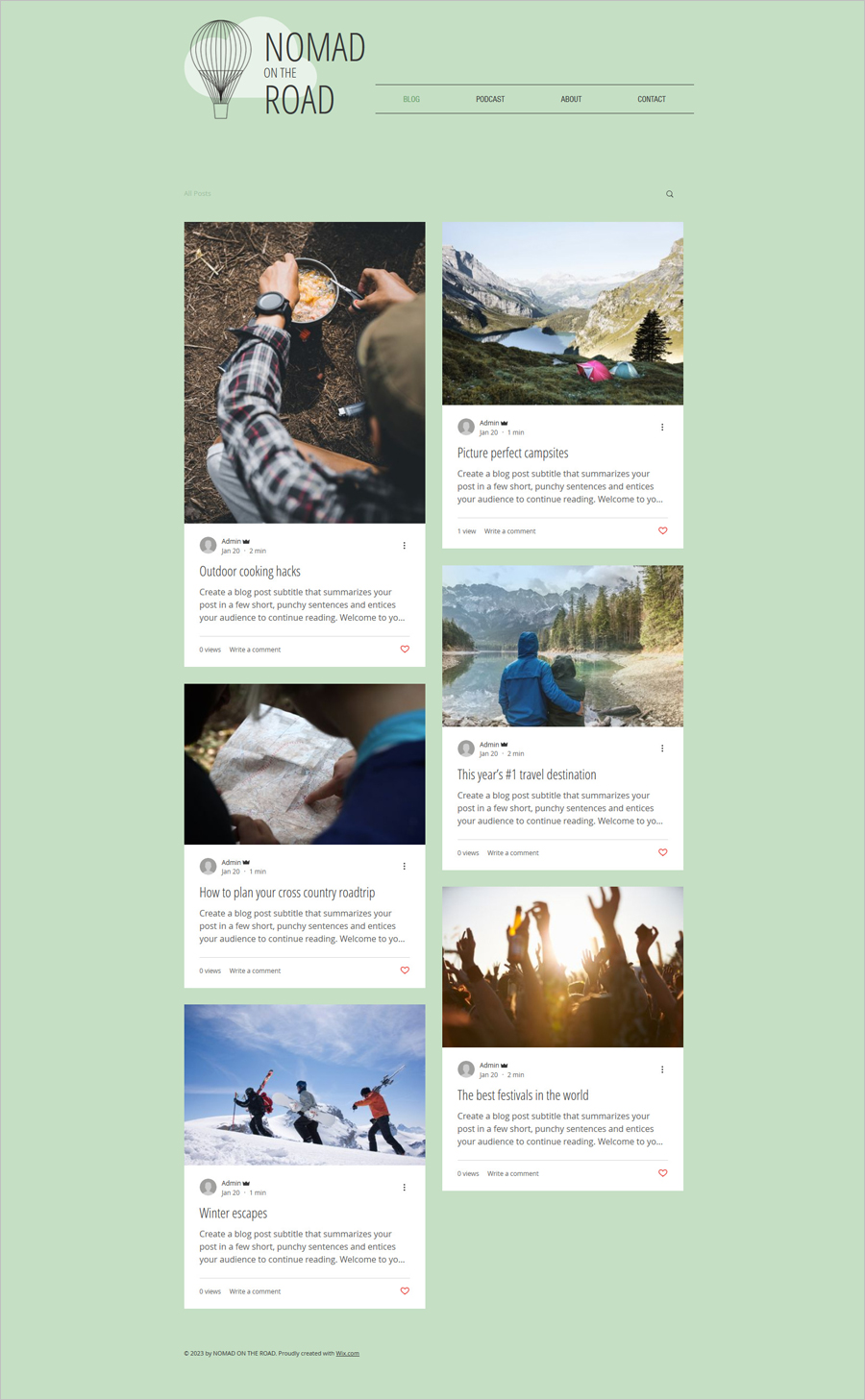 Free TAXA Travel Website Template [ download ]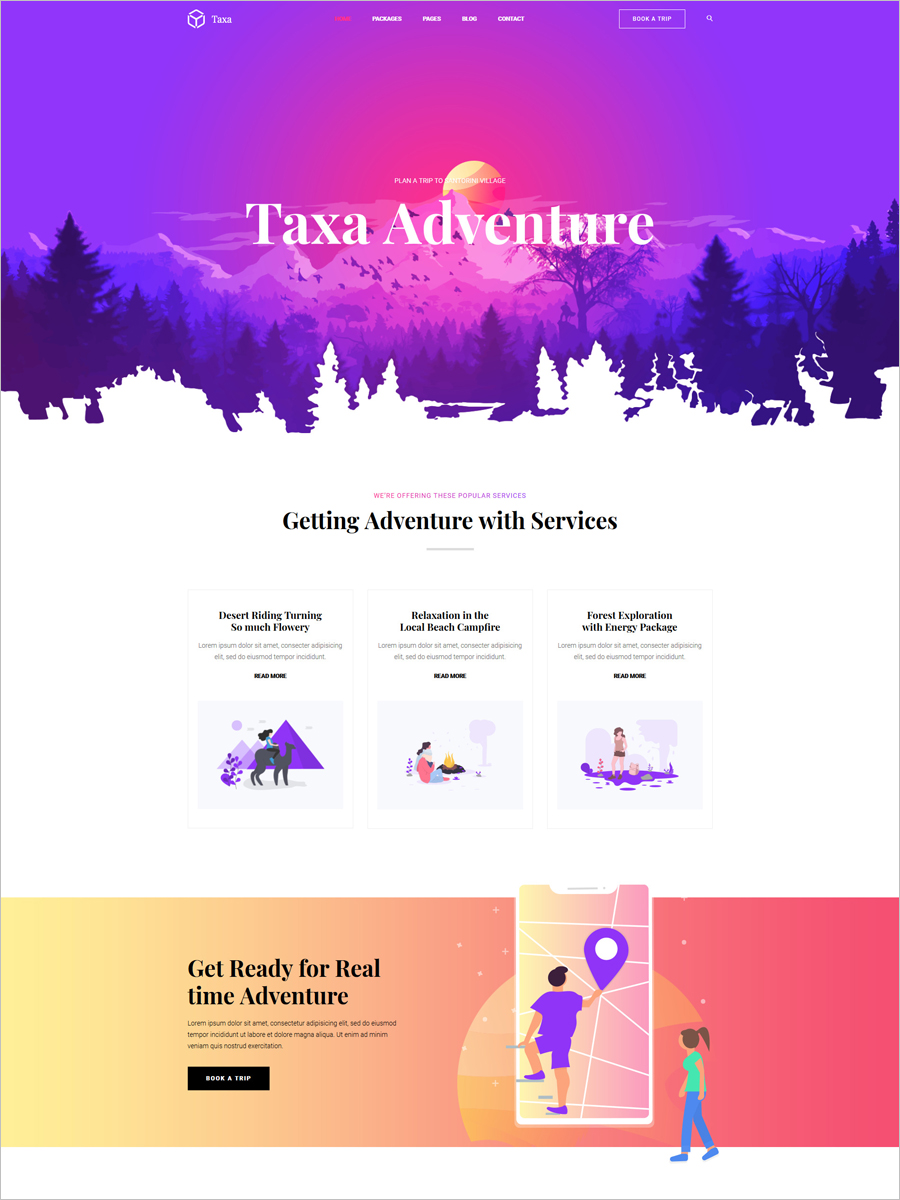 Free Street Art Tours HTML5 Website Template [ download ]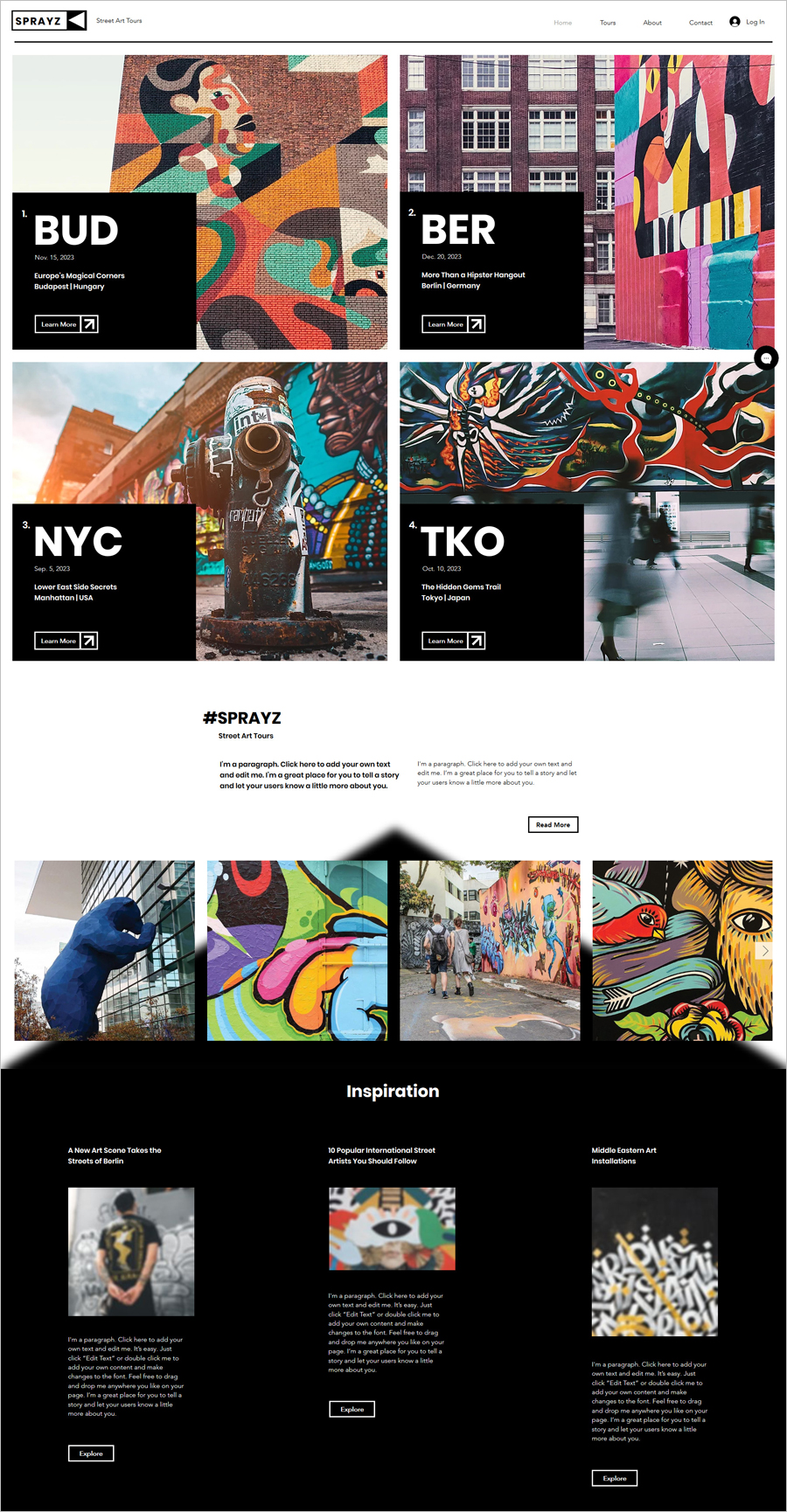 Free Ecoland Bootstrap Website Template [ download ]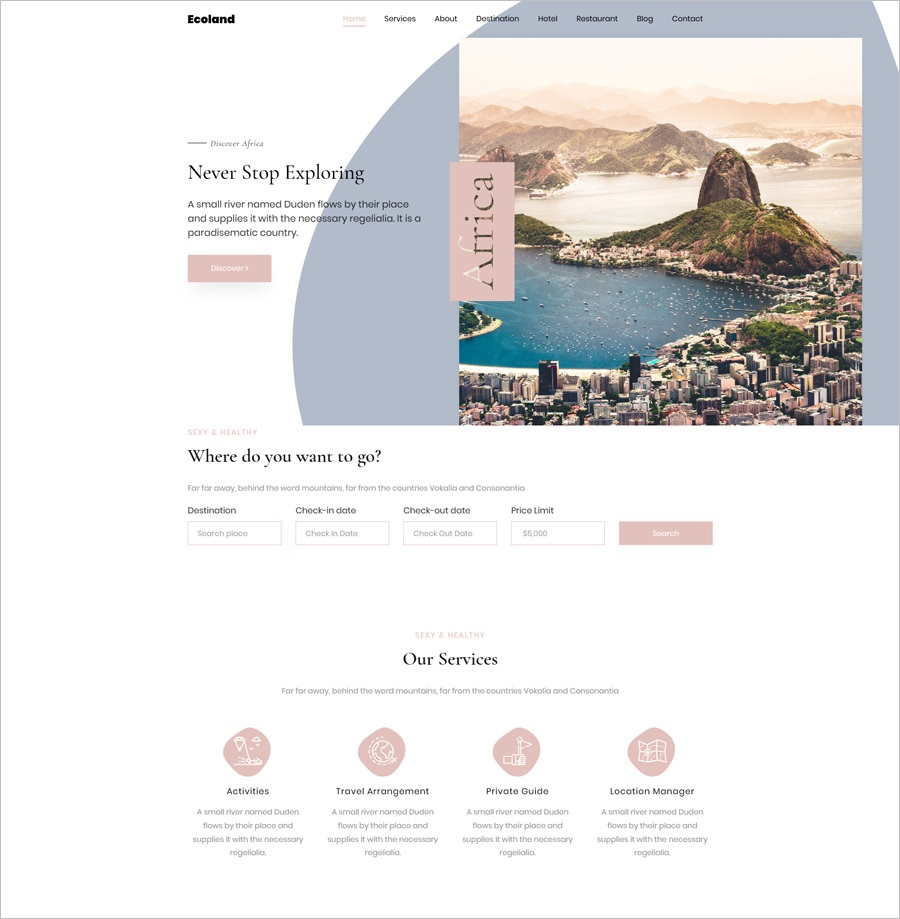 Free Travel Deals HTML5 Website Template [ download ]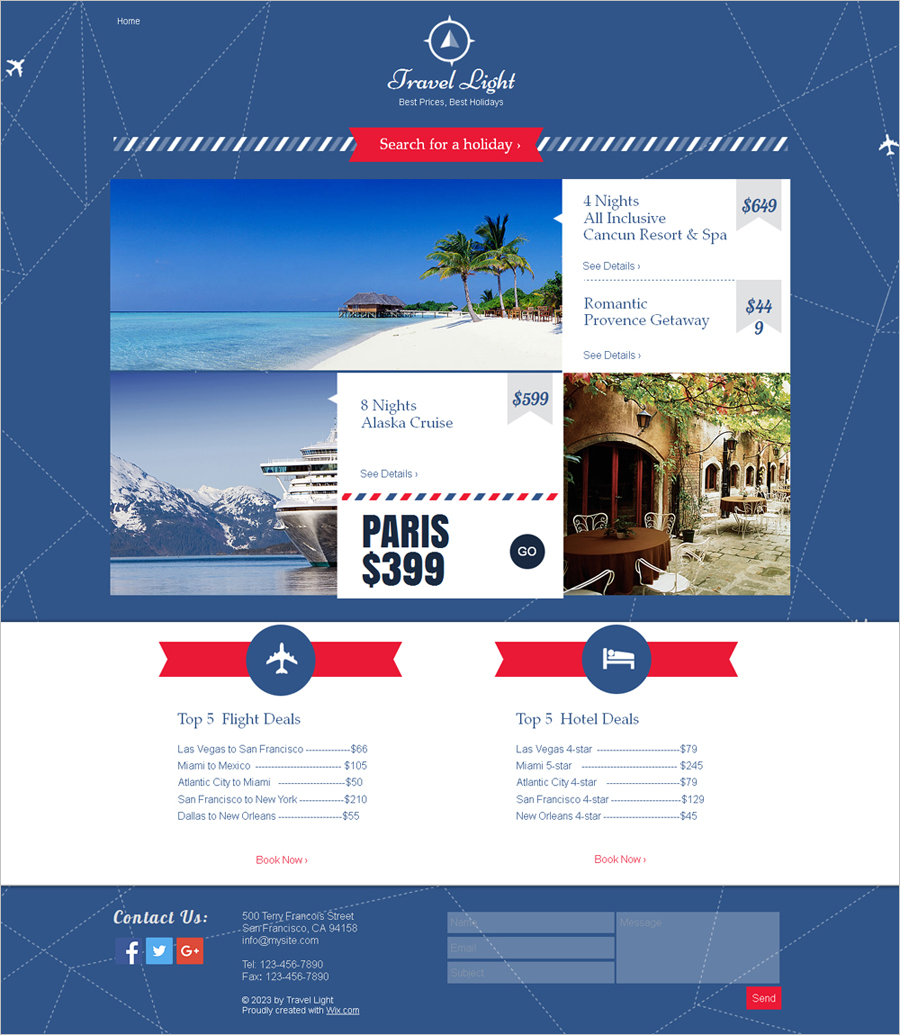 Free Tourism Bootstrap Theme [ download ]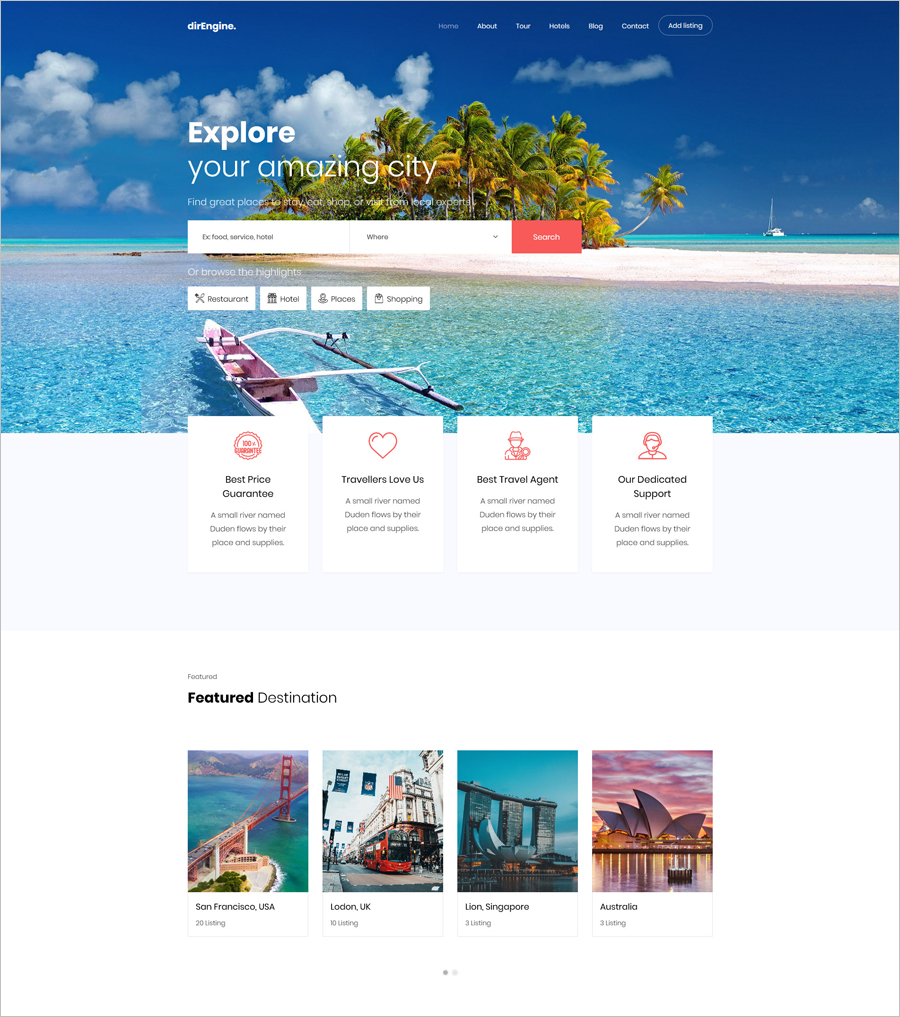 Free Travel Photographer Website Template [ download ]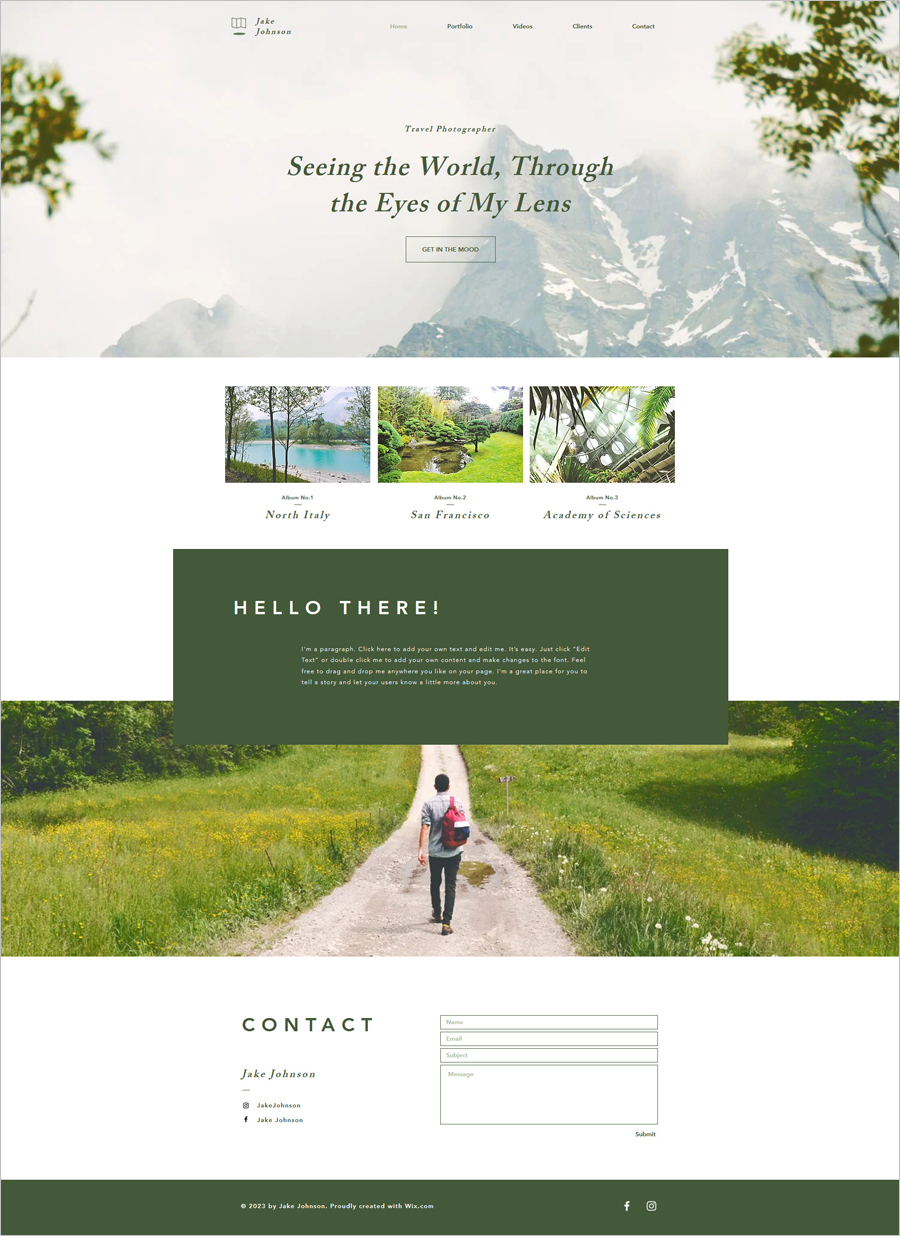 Free Town Website Template [ download ]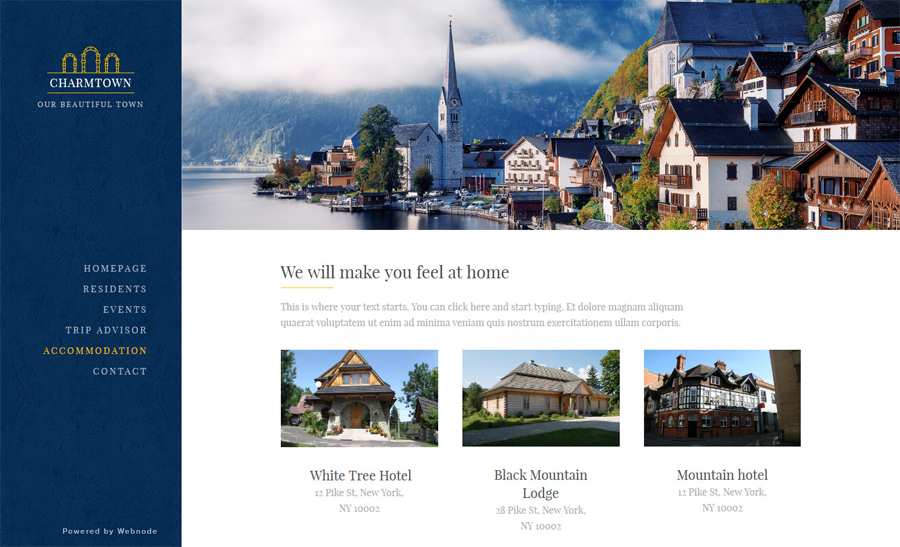 Free Town Website Template [ download ]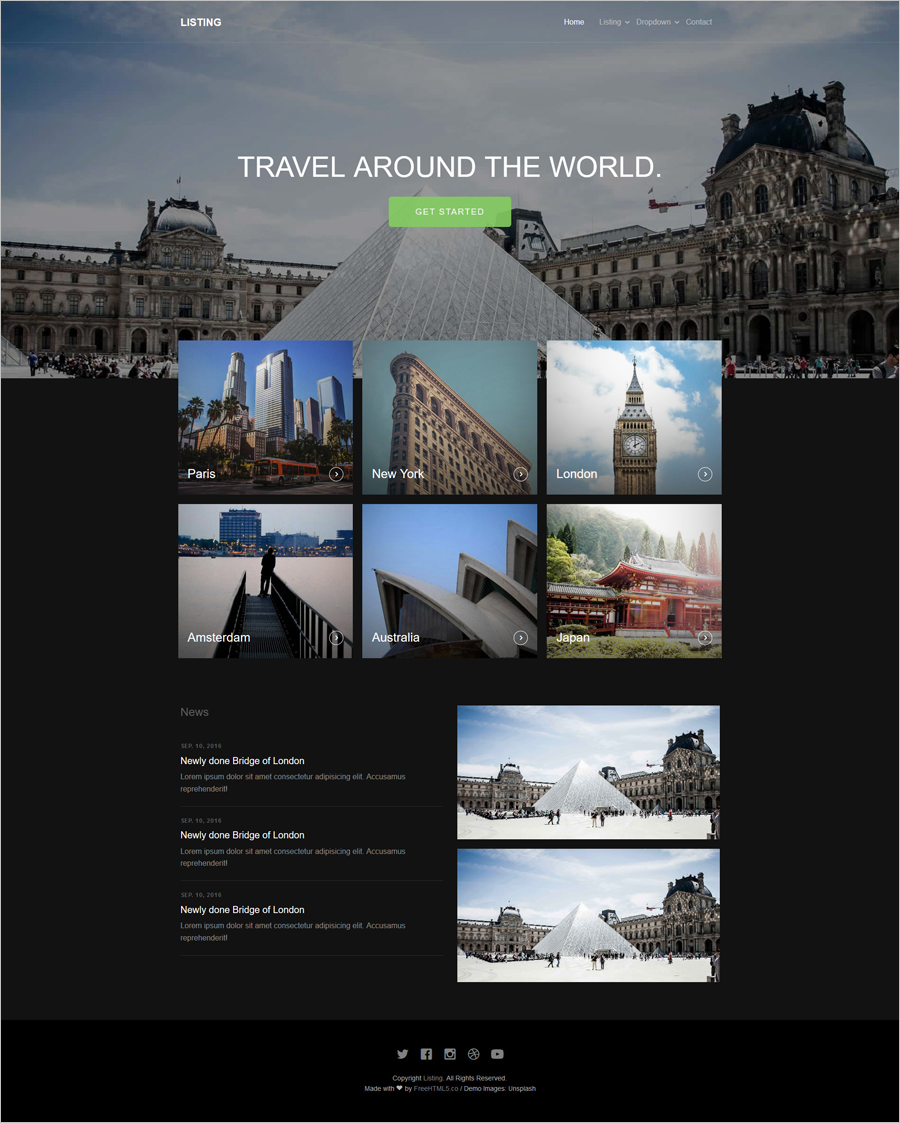 Free Travel Agency Responsive Website Template [ download ]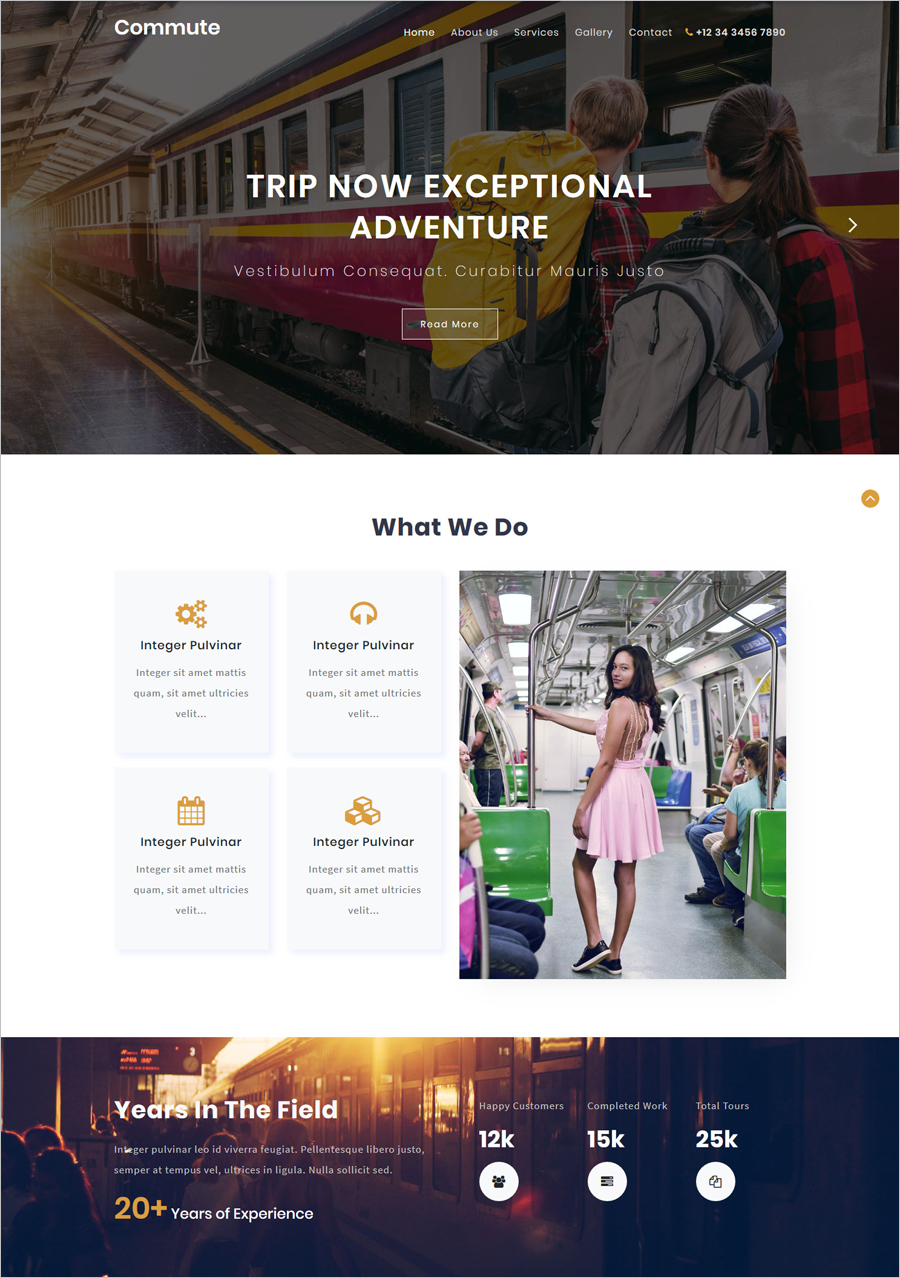 Free Travel Agency HTML5 Website Template [ download ]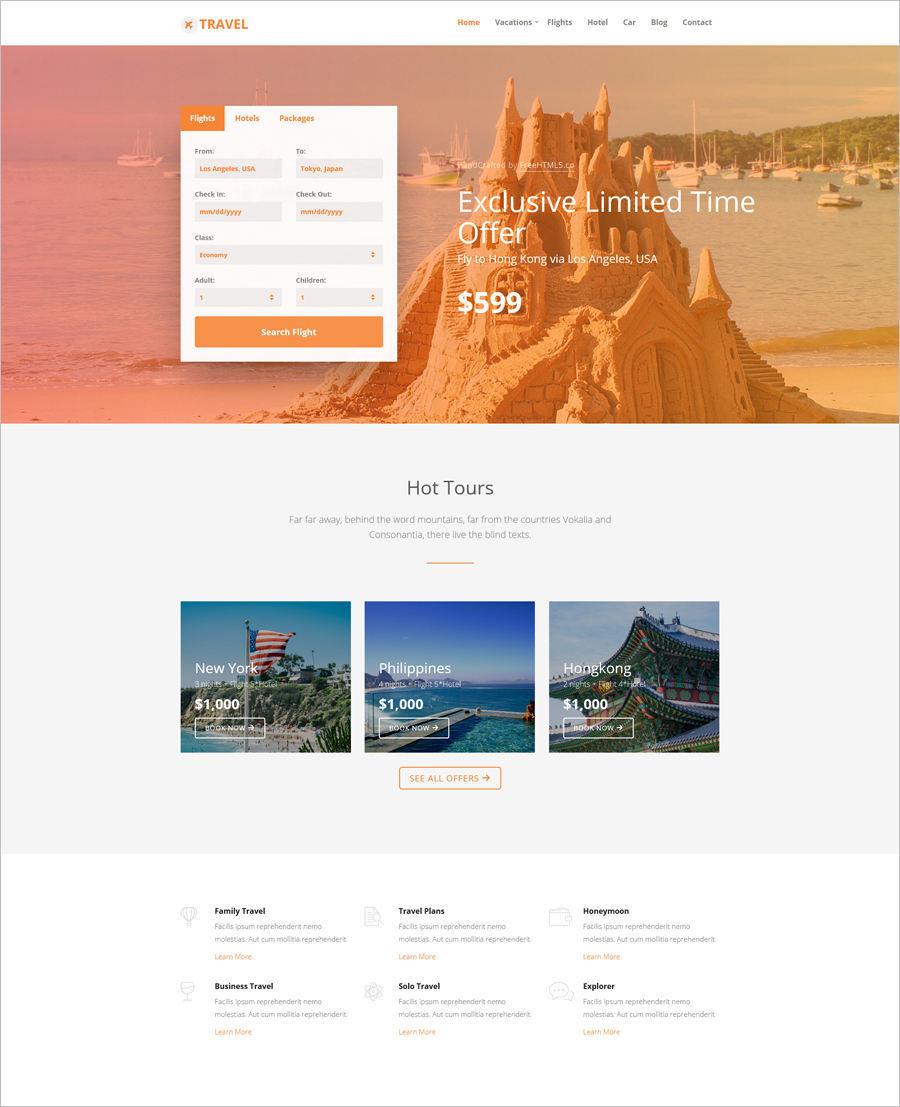 Free Grand Tour Responsive Website Template [ download ]