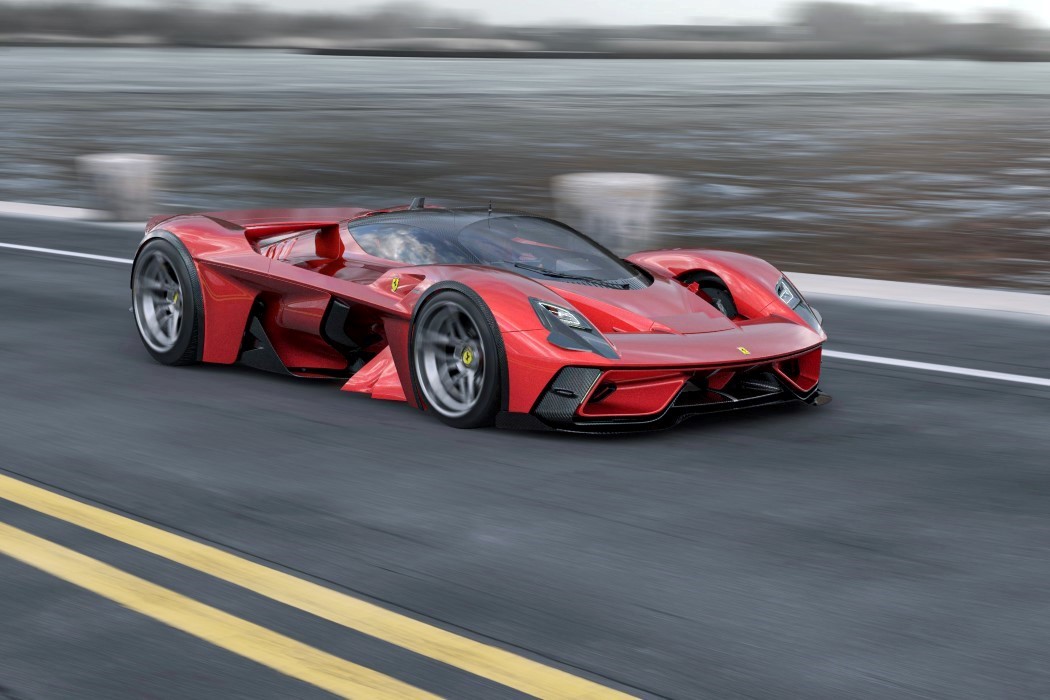 Designed as the spirit-challenger of the 2019 Aston Martin Valkryie, the Ferrari F399 concept was created by automotive designer Sabino Leerentveld as a hypothetical blend of an F1 LeMans racer and a hypercar.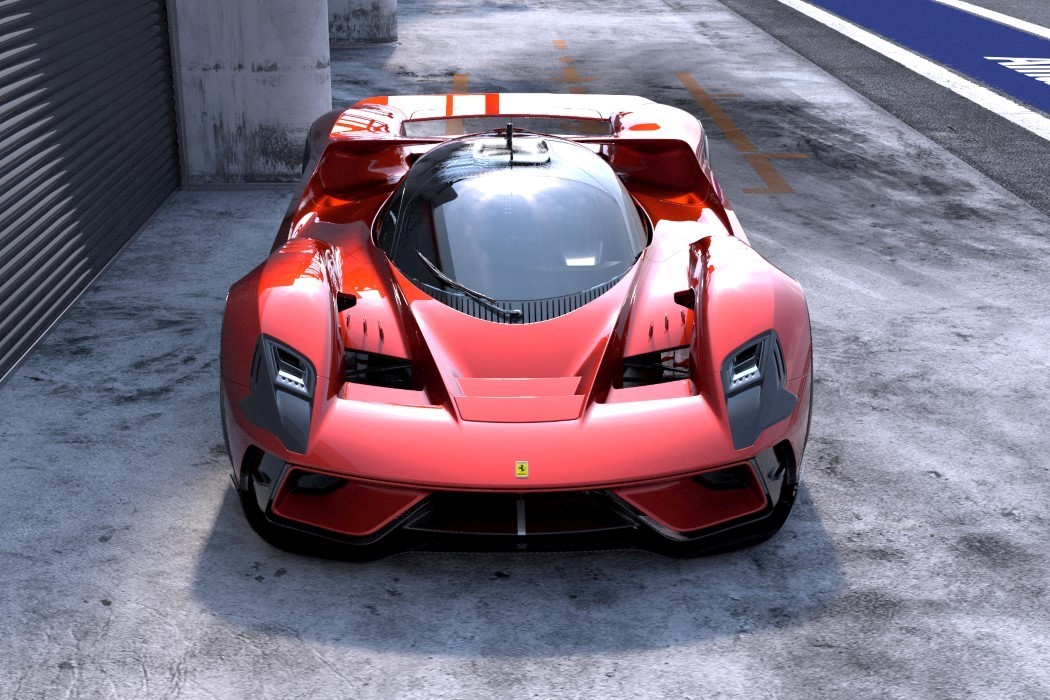 Overall the car looks like it would tear up the asphalt and summon the devil living below, and was named after the F288 GTO… the F399 being its nomenclature successor.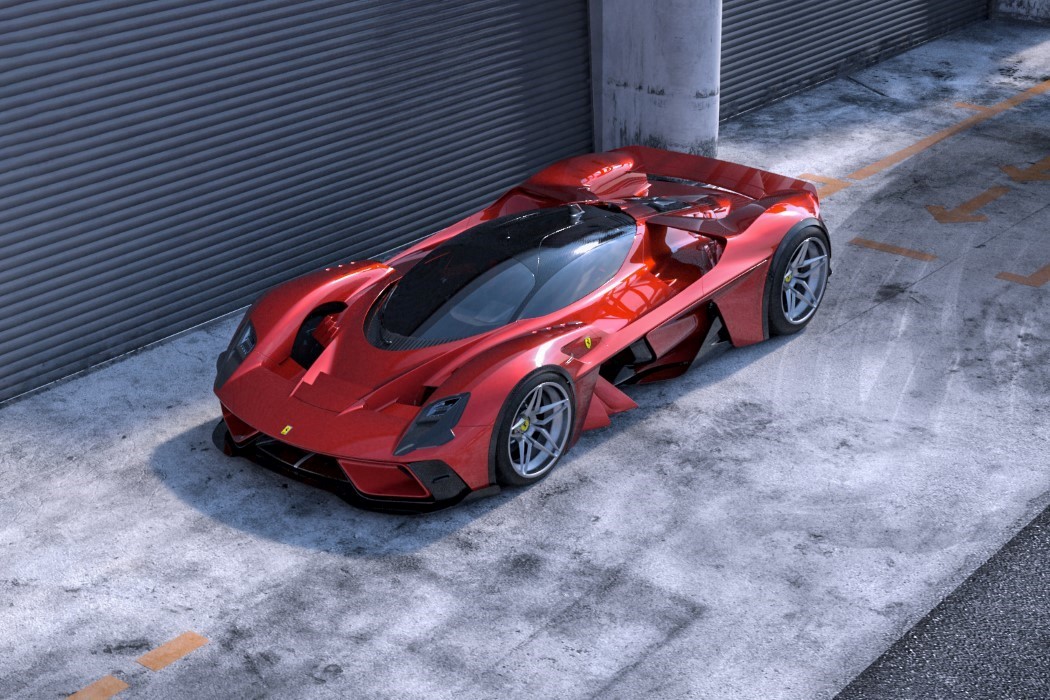 The Ferrari F399 concept is one of the few examples of an entirely organic design process that started from an idea and reached its finished version without a steady path connecting the two. Spending less time conceptualizing and more time building, Sabino directly took his concept to the CAD modeling phase. Chasing an aggressive design that was also dominated by actual functional surfaces, Sabino created the concept that he went on to name the F399. The racecar obviously comes in Ferrari's classic red, and sports a closed cockpit, indicating a future where Formula 1 drivers will be completely enclosed within their racecars. Also don't forget to check Ferrari 612 GTO concept and best concept cars of argest automakers.