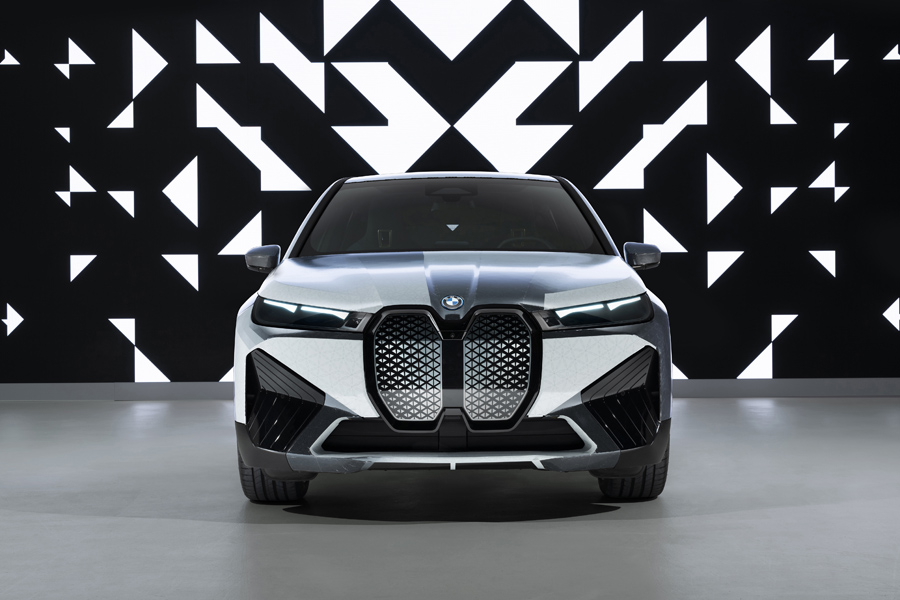 In 2021 BMW announced that they'd been working on a color-changing car, and now at CES 2022 the crazy idea is finally a reality, in the form of a chameleon-like electric vehicle. This is one of the most eye-catchy things seen at the show in Las Vegas this year. BMW calls it the iX Flow Concept and although it seems like any other iX crossover prototype, what it has got is something straight out of a Transformers movie plot. A futuristic car that can blend right into its surroundings to go invisible magically!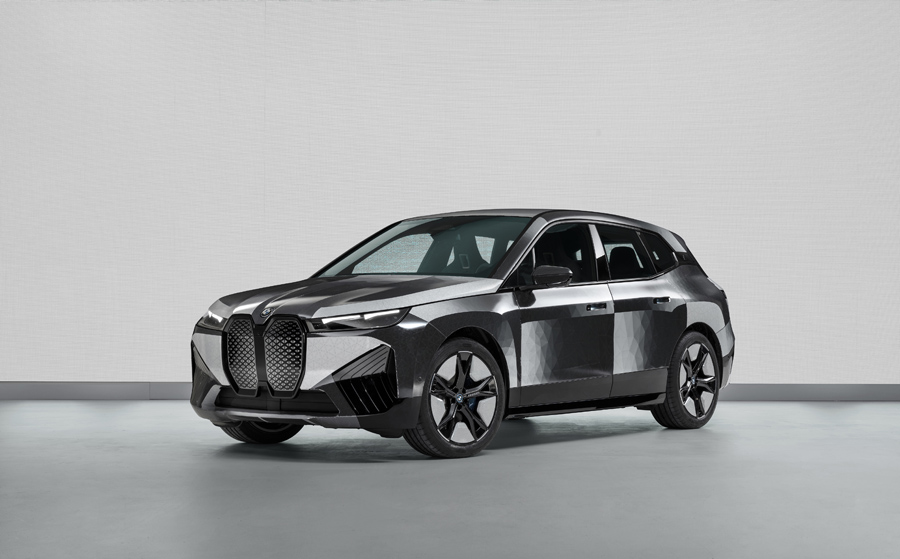 The EV for now uses E Ink technology (much like the Amazon Kindle series' display) to put forth a hypnotic show of color-changing skin. The implementation is in its infancy stage right now, as the iX Flow Concept can switch between the hues of white, dark gray and black only. According to BMW the E Ink is sandwiched in a wrap that conforms to the "contours of the all-electric Sports Activity Vehicle." Millions of microcapsules (the diameter of a human hair) are etched in this wrap containing the negatively charged white pigment and positively charged black pigment. Based on the amount of pigment needed to collect on the surface, the electric field is applied to do the trick – something known as electrophoresis technology.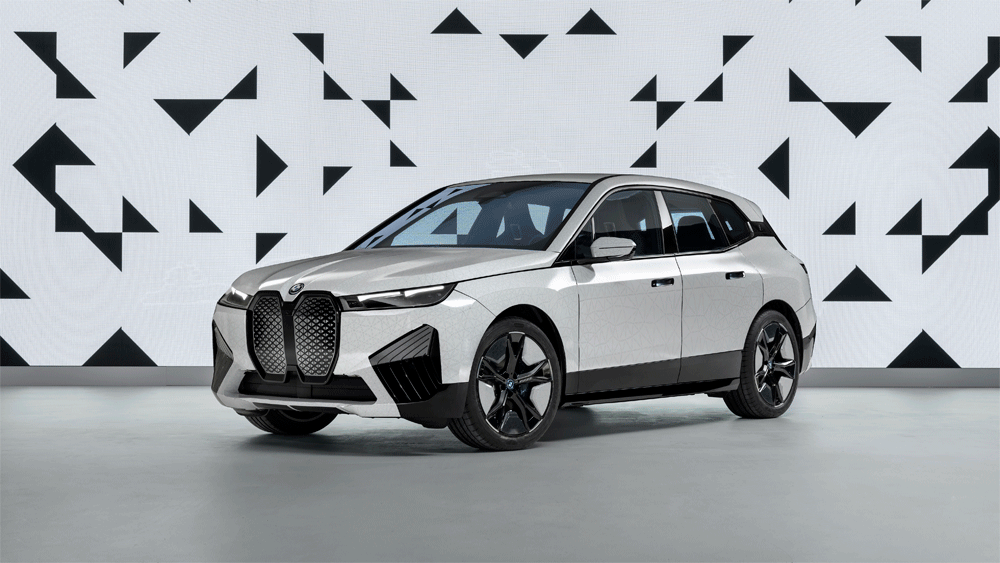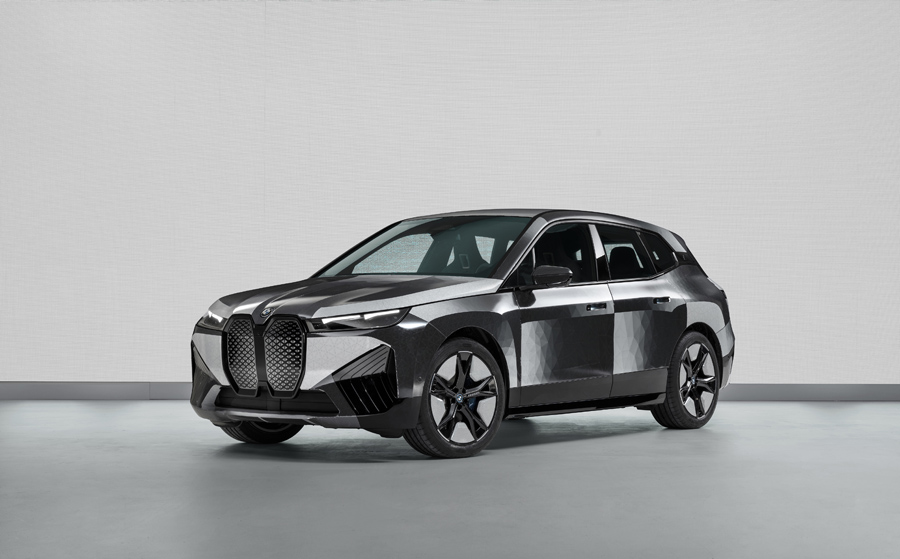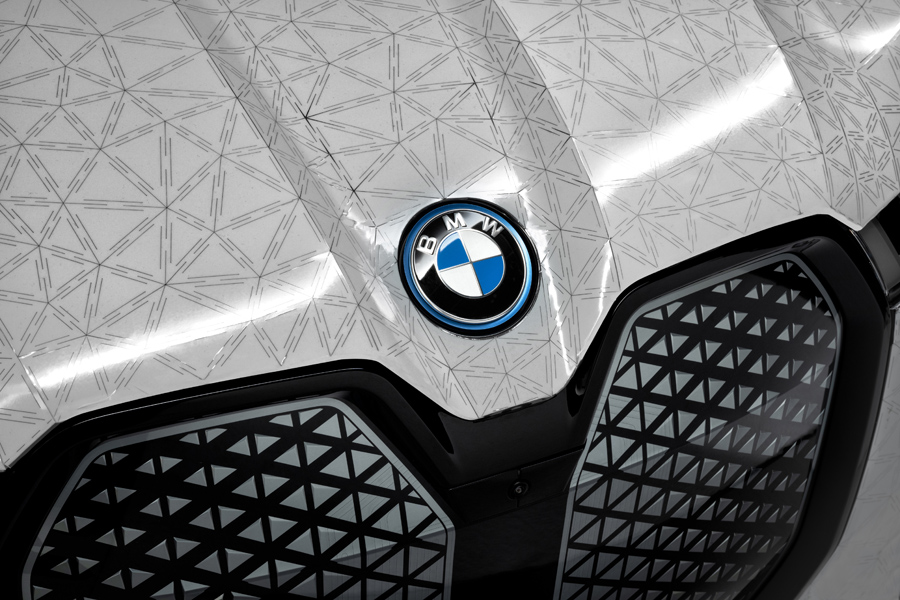 The color-changing pallet is draped all over the body, as one can customize the look of the car depending on the needs and of course moods on a particular day. This is useful in maintaining the cabin temperature too as, on hot days, the color of the vehicle could be lighter to reflect more light and darker on colder days to absorb more heat. This will also result in lesser energy requirements to maintain the optimum inside temperature Munich-based premium car manufacturer says, the future versions of the car could follow the color-changing aesthetics to the grille and wheels too. Thereby, resulting in complete customization of the ride with the touch of a button on a compatible app.
The production version of the iX Flow Concept is far from meeting fruition as the color-changing skin is temperature sensitive and works only in certain conditions. Once that bit is sorted, we are staring at limitless options when it comes to displaying custom graphics, messages, or even color flow actuated by the music being played inside. Of course, we expect BMW to evolve this color-changing EV into one that can display millions of colors like current-gen OLEDs. For now, this concept could very well make it through to sci-fi or in fact Bond movie plot!