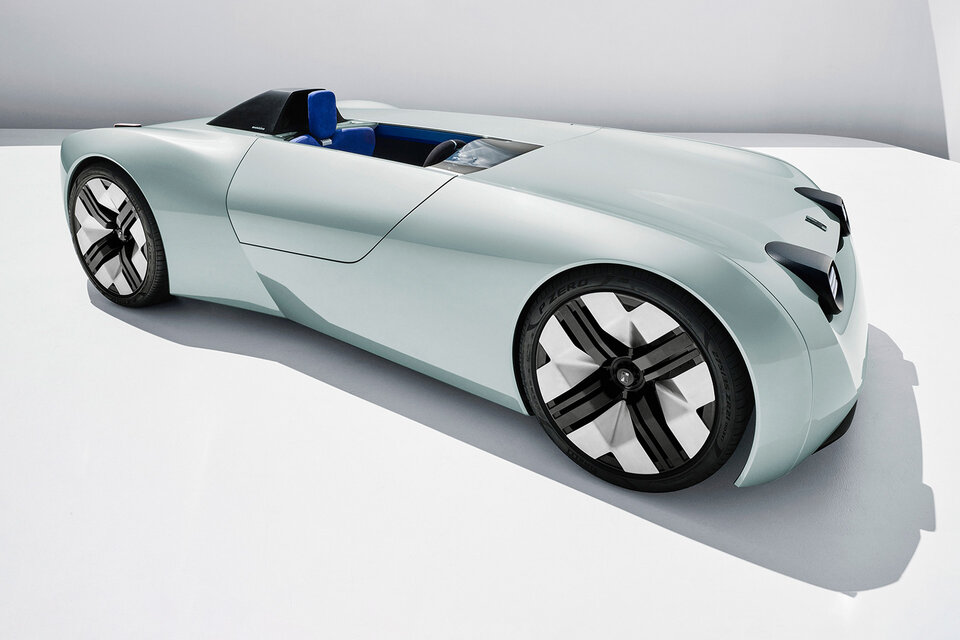 As London-based automotive design firm, Makkina, prepares to mark its silver jubilee this year, it brings forth an embodiment of its mastery over two and a half decades: Triumph TR25 concept. This awe-inspiring concept car is a glorious nod to the historic Triumph Motor Company's land speed record for sub-2.0L cars, set approximately 70 years ago.
The Triumph TR25 concept derives inspiration from the record-shattering TR2 MVC575, boasting sleek yet updated bodywork that instills the past's essence while taking a leap into the future. The single-seater, harking back to the era of daring solo speed pursuits, comes with a nifty option of a flip-out seat for a passenger, extending a dash of versatility to the otherwise purist design.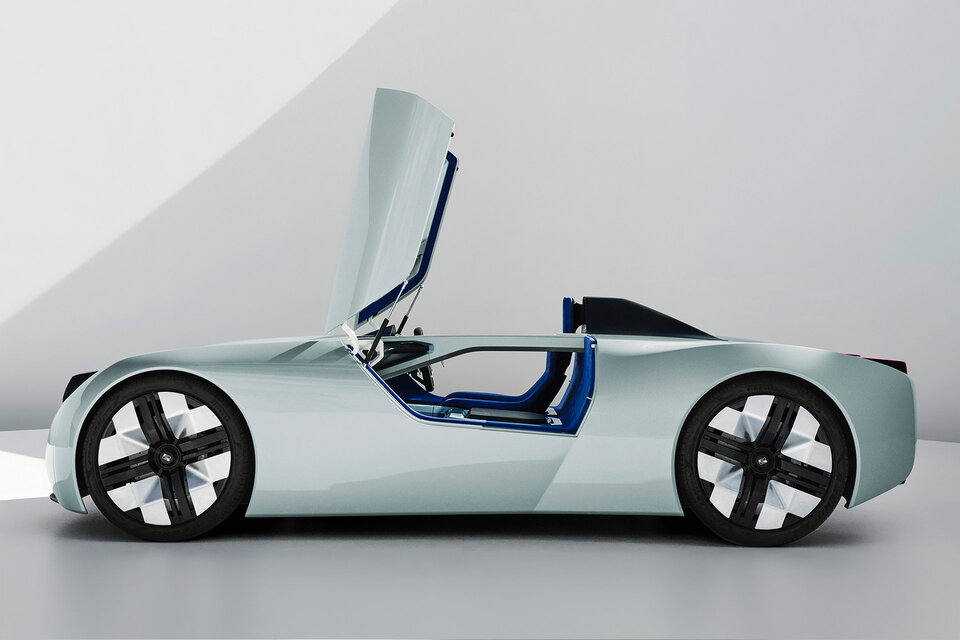 The brilliance of Makkina's design prowess shines in the intricate details. LED headlights grace the front of the Triumph TR25, replicating the frame of the original, bridging a gap of seven decades with a subtle infusion of modernity. Moreover, the mouth-like air intake harks back to the aesthetic of mid-century British design, adding a dash of raw retro charisma to the overall design.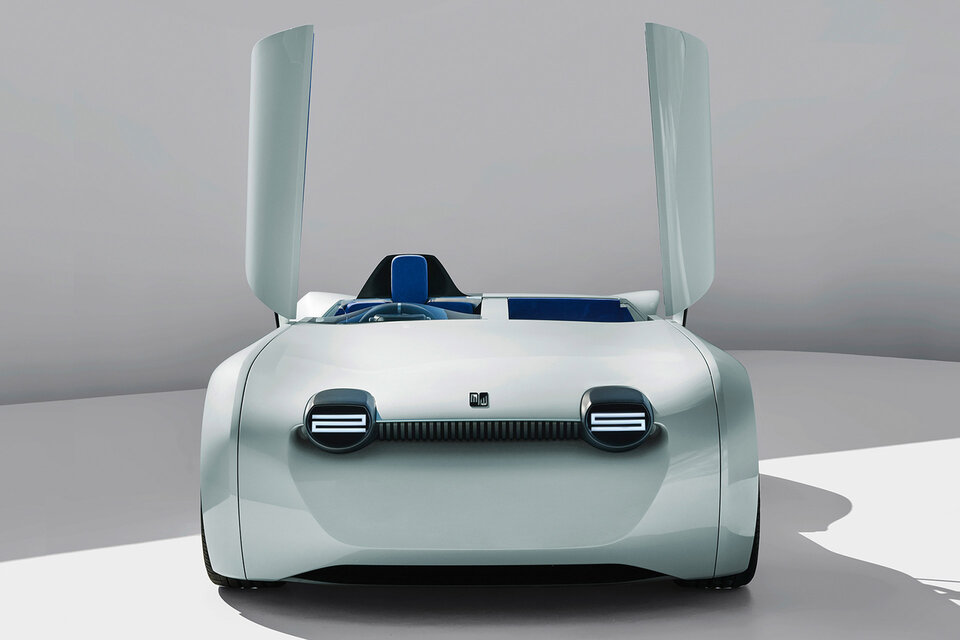 In a thoughtful fusion of heritage and progress, Makkina partnered with BMW to breathe life into the Triumph TR25 concept. BMW, currently holding the rights to the Triumph brand, has made an indelible mark on the automotive world with its innovative and groundbreaking electric vehicles. The Triumph TR25, therefore, is based on the popular and environmentally-friendly BMW i3S, propelling the timeless elegance of Triumph into the 21st century.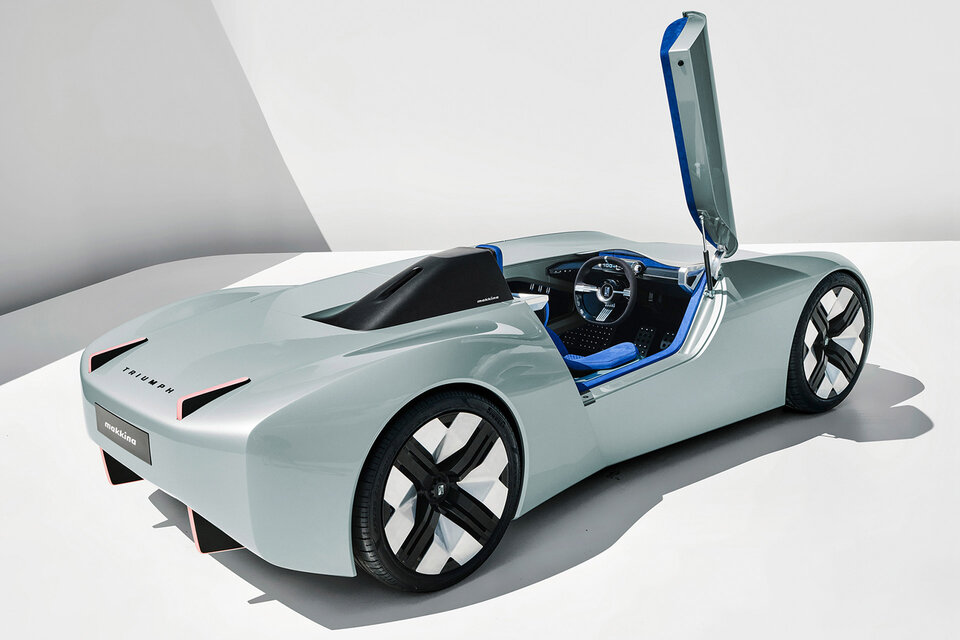 The Triumph TR25 is an all-electic powerhouse, staying true to the modern shift towards sustainable mobility. Its green credentials are just the tip of the iceberg, as the concept car also inherits the i3S's ideal weight distribution of 50:50, along with a low center of gravity. These elements ensure the TR25 retains the classic, fun-to-drive characteristics that Triumph cars were known for, all while enhancing stability and performance for the electric age.
Makkina's Triumph TR25 concept, thus, encapsulates the spirit of two significant milestones: its own 25-year long journey of exceptional automotive designs and Triumph Motor Company's awe-inspiring speed record set seven decades ago. This vehicle is not just a nostalgic homage, but a testament to how the past can inspire a sustainable, technologically advanced future. As Makkina steps into its next quarter-century, the Triumph TR25 serves as a powerful symbol of innovation, heritage, and evolution.